Somewhere afloat on the wide expanse of the Pacific Ocean.
Penny is lazing on the deck of the Glad-e-Ator sipping a glass of her favourite champagne, Shipwrecked 1907 Heidseick.
Zener: Penny, you need to ease up on the drinks, we can't afford to lose you to the shiny world of inebriation.
Penny smirks and replied: Yo, I hope you will repeat the same mantra Zenny darling with equal conviction later.
Eris hands Zener a glass of eggnog.
Eris looks over at Shelly, who is applying oodles of sunscreen to her never ending legs and busy chatting on the phone to her gorgeous twins.
"Where is Vanny? I have not seen her after lunch," Eris enquires dipping her hand into the stash of her hidden chocolates which she had vowed not to share with anybody.
Shelly, who has finally hung up her phone, tilts her head and gestures with her eyes. Vanny is standing at the end of the deck busy flirting unabashedly with the captain.
"Aah! The benefits of being a single teenager!" Shelly winks at Eris, who grinned shamelessly.
Suddenly, a sniffle was heard and everyone was shocked to see Zener trying to control her sobs, using a dainty hankie she had obtained from the very captain Vanny was flirting with. Everyone quickly gathered around her as Shelly was the first to offer a comforting hug, "What happened sweetie? Did you feel offended?" But before she can complete her comforting words', Zener howled, "My Srishank!!"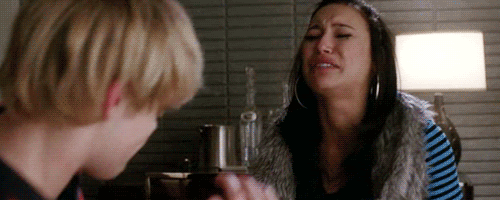 Penny bursted out into peals of laughter at this sudden comment by Zenny, whilst Vanny joined the gang, upon seeing the commotion and giving them a confused look.
"Relax ladies," Eris assures the worried duo, as Penny gives her signature smirk, "I just added a generous dash of the finest rum this ship has to offer to her glass of eggnog."
Penny has grown bold after her fifth glass of champagne goes for the kill, "Zenny darling, don't ever lecture me about the side effects of social drinking."
Vanny snorts and put a comforting arm around Zener, "I will gladly take up that position Penny," as she grinned wickedly and added, "I can control my alcohol beautifully."
All of them burst out laughing at the same time and start chattering like magpies.
"So glad we decided to take this trip," Penny commented a little too enthusiastically as she drained the last of her eighth drink down her throat.
"We have been making plans to catch up since months," Eris adds, relaxing on the beach chair and adjusting her dark Maui Jim sunglasses.
"Those B@$t@rd$!! PH waley!! How could they?" Zener stands up; stabbing the air with Penny's empty glass, as if to make a point.
"Let's not go down that road," Vanny tries to calm the charged ZenerDiode. However, that appeal proved futile and stopping Zener was an impossible feat as the Gods sided with her.
"It's the same crapfest on every show," Eris adds, after all, she has to live up to her name.
Penny rolls her eyes as she knew what will come next and made an attempt to escape. Everyone knew that having such heated discussions on a private Facebook group chat is bearable; but witnessing it is a Herculean task.
She looks at Shelly, who looks as if she has bitten into a sour lime twice.
"Fanatics," Vanny cursed impatiently.
So the three kept exchanging looks, as Eris and Zener talk about every show they loved and how mercilessly their fragile hearts are broken every time. Cursed indeed.
Shelly used her grey matter wisely and decided to distract them, using a topic which will get them back on track, "You know guys, friendship does come before the same show which brought us all together."
They all agreed and memories were exchanged about the first thread they posted in, the fan wars, the Penny and Hashi love fights, the roothna manana, analyzing episodes, the numerous fights which strengthened their bond every time, the video mixing classes , the Photoshop tutorials, the happiness when the forum entered Top 10 and not forgetting, the newly formed Facebook Group, The Pentagon.
"I am so glad we all decided to meet up," Vanny says, pulling them all in a tight group hug.
"Yes! All thanks to Hashi's birthday," Zener adds.
Everyone agreed, looking content just as their tube light flashed, simultaneously, "Where is Hashi?" they shouted in unison.
She has been missing from the beginning and it has somehow gone unnoticed. They were momentarily shocked.
"Hashi! HashiBoo! Where are you?" Shelly screams, looking worried.
"Near the swimming pool, flirting with two," Penny giggles, "hey that rhymes yo," she adds.
Earning a glare from Vanny, she stopped giggling, as Vanny started running around like a chicken without head, searching for her virtual mama.
Suddenly, everyone's phone beeps and the screens flash with the same text and picture.
The text read: Having the day of my life in Caledonia!!! xoxo
But the picture was enough to make everyone's jaw drop. Hashi is serenaded by gorgeous men. If Salman Khan was on her right; Kim Hyun Joong was on the left. A shirtless Tushar, tattooed Karan Singh Grover, Zohaib Siddiqui and a few more muscular men were in the back ground.
"She is with my Sallu," Eris whimpers.
"And Joongie oppa!" Vanny and Zener wailed simultaneously.
"Come on girls," Shelly comforted them, "it's her big day."
They all agreed, as Penny adds, "Yes, we had promised my wifey boo the best birthday of her life and she is having it. What more do we want?"
They nodded knowingly and the laughter flowed freely, with Zener hesitantly adding, "I could do with a glass of that sparkling Pink wine, YO!!!"

She is still has that little girl in her heart, who's an angel in disguise ; skin as soft as snow..Beautiful and pretty she is but prettier is her heart but don't take her for granted, for she can outsmart. With a heart of gold, she's pure , charming and shy and that's why she shines like the twinkle in her eye. I feel like protecting her, she is so like a baby but BEWARE! for she's known to be bossy..Our life is wonderful in her presence and no wonder cuz of her we all are together! Lots of love HashiBoo
and wish you a very veryHappy Birthday!

Let the celebration begins!!