Rangrasiya Picture Gallery #1 [NO COMMENTS] DT NT P-29 (Page 4)
Post Reply
New Post
--Smileey--
Senior Member
Joined: 02 August 2013
Posts: 789
Posted:

02 January 2014 at 10:04am

| IP Logged
The following 7 member(s) liked the above post:
hiral58
,
mansaj
,
hayakhn
,
binimoti
,
sweetsugar13
,
Naz_nisar
,
princessunara
,
Dear
Guest
, Being an unregistered member you are missing out on participating in the lively discussions happening on the topic "
Rangrasiya Picture Gallery #1 [NO COMMENTS] DT NT P-29 (Page 4)
" in
Rangrasiya
forum. In addition you lose out on the fun interactions with fellow members and other member exclusive features that India-Forums has to offer. Join India's most popular discussion portal on Indian Entertainment. It's FREE and registration is effortless so
JOIN NOW
!
--Smileey--
Senior Member
Joined: 02 August 2013
Posts: 789
Posted:

02 January 2014 at 12:56pm

| IP Logged
The following 10 member(s) liked the above post:
mansaj
,
hayakhn
,
vaish912
,
theezy-lovely
,
oldooz
,
ARS24
,
Naz_nisar
,
yulZ
,
-AmandaRulz-
,
PhoenixRising
,
--Smileey--
Senior Member
Joined: 02 August 2013
Posts: 789
Posted:

02 January 2014 at 1:22pm

| IP Logged
The following 15 member(s) liked the above post:
Simchocoholic
,
hiral58
,
hayakhn
,
vaish912
,
theezy-lovely
,
Skyfall
,
binimoti
,
I-Heart-Sanz
,
SS88
,
sweetsugar13
,
tvbuf
,
Naz_nisar
,
yulZ
,
-AmandaRulz-
,
PhoenixRising
,
PhoenixRising
IF-Stunnerz
Joined: 28 October 2011
Posts: 29175
Posted:

03 January 2014 at 8:08am

| IP Logged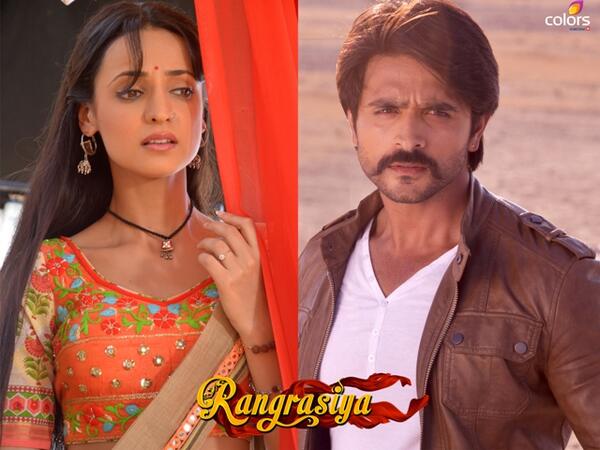 The following 13 member(s) liked the above post:
hiral58
,
hayakhn
,
Lemonsunrise
,
libran90
,
binimoti
,
SS88
,
goguma
,
sikhni_
,
tvbuf
,
Naz_nisar
,
fizii_gurl
,
-AmandaRulz-
,
-Ms.Wildcherry-
,
-purnima-
IF-Sizzlerz
Joined: 02 June 2007
Posts: 20392
Posted:

03 January 2014 at 11:27pm

| IP Logged
The following 6 member(s) liked the above post:
hayakhn
,
theezy-lovely
,
Lemonsunrise
,
SS88
,
Chaandaniya
,
tvbuf
,
Ireena7
IF-Dazzler
Joined: 16 March 2012
Posts: 4788
Posted:

04 January 2014 at 12:24am

| IP Logged
The following 6 member(s) liked the above post:
ShreyaGauti
,
libran90
,
anjaliipkknd
,
ayshaomar
,
tvbuf
,
Naz_nisar
,
Ireena7
IF-Dazzler
Joined: 16 March 2012
Posts: 4788
Posted:

05 January 2014 at 4:01am

| IP Logged
The following 5 member(s) liked the above post:
ShreyaGauti
,
SS88
,
BerryBlush07
,
Naz_nisar
,
HSFA
,
Joseph_A
IF-Sizzlerz
Joined: 07 February 2011
Posts: 23488
Post Reply
New Post
Go to top
Related Topics
Forum Quick Jump
Rangrasiya Topic Index
Please login to check your Last 10 Topics posted