Happy Birthday Salman!
Wishing you a day full of happiness, success and love today and all year round and forever!
You've been my favourite actor since I was a kid - the original Prem
...loved ur 90s movies especially ur movies with Sooraj - HSSH being one of my favourites
...and I am so excited since I heard about ur new movie with sooraj...m sure its going to rock and would bring back the charm of the 90s even though everyone thinks its impossible!
I've always loved ur pairing with Karisma kapoor - lolo and u look amazing together and I really hope u do a good movie with her!

your friendship with lolo and aamir is so sweet and true...u've proven time and time again how u can do anything for ur loved ones and friends... u truly know how to maintain ur friendship and are an example of a true friend who'd go out of his way to help his friend! keep it up salman and never change for anyone...
I cant wait for Jai Ho and insha Allah it will break all records! Please do AAA sequel with Aamir, it will be amazing to see u "
do mastani chale zindagi banane
" all over again
Best wishes for today and every day! Lots of love from ur no.1 fan 4eva and eva...
Yuvika
" Happy Birthday Handsome" We love you for you are and like you even more now for a change man and for becoming a bette and better person! Keep entertain us like this! All my best wishes!
Happy Birthday
Dabaang Salman!
be blessed with good health
and good fortune
have a great day with your loved ones
may all your dreams come true..

Salman thank you for all the joy you bring to me by work. Love to see you as an actor on the big screen. Love the roles you have played. Especially the recent ones which contain a raw, common man flavor, local dialects, with an unaffected gusto. Admire your honest admissions of not being a super dancer..yet your moves are great and highly infectious.They inspire non dancers like me to shake a leg or two..
Love your hosting in Big Boss.. the way you adlib.. Admire how you are unafraid to speak the truth , even though it may upset one to many.. but .. Salman I do not want you to change.. be yourself. brash, but true..
God bless you always..
p.s.. shaadi kab karo ge.

your fan Hamlet53~ IF.
I pray you have all the finest
And
Bestest things in life,
And everything
what you think those immediately comes true amen
Happy Birthday

Wishing u 12 months of
HAPPINESS
52 weeks of FUN
365 days of LAUGHTER
8760 hours of GOOD LUCK
525600 minutes of JOY
31536000 seconds of SUCCESS.
HAPPY BIRTHDAY!
Happy birthday Salman. Hope you have a successful career ahead. Give us some good news about getting married
May you have many more wondeful years to come..wishing a special person with a good heart an equally good health and a wonderful wife (LoL) because you deserve the best, Salman.
Happy Birthday Salman, have a great birthday :)

My wishes r
Many Many returns of the Day Salman Khan
You r an awesome actor n a gem of a person
love the way u r
May u achieve new heights of sucess
may Allah fills ur life with happiness n prosperity
Allah bless u always
Love u loads
Happy Birthday Salman! You really are a wonderful and versatile actor and I have watched some of your classics such as Hum Aap Ke Hai Kaun and you were outstanding with Madhuri in this particular! Hope you have a lovely day celebrating with family and friends! Keep making such amazing films and keep rising in Bollywood! God Bless You!
On very special day of yours, I wish you all the very best, all the joy you can ever have and may you be blessed today, tomorrow and the days to come! Hope you will have amazing birthday ... HAPPY BIRTHDAY!!!! Lots of love from Ishrat
Salman Khan,
The sun rose today with a very special charm, the clouds cleared with a very special intent and the trees are all swaying in unison, just to wish you a very HAPPY BIRTHDAY.

May your Birthday convert all the hatred into love, all the failure into success, all the punishments into blessings and all the obstacles into opportunities.
Show your Creator that He made the right choice by sending you on Earth many years ago on this day. May you have a very fruitful and productive life.
Best wishes from
Ranjeeta of Mauritius

happy birthday salman khan
hope yo have an amazing day !!
may God bless you and add many more years to your life
Happy happy birthday to true king of bollywood SALMAN KHAN.. wish you all success and happiness ..hope all your wishes come true and have a fabulous birthday ahead. Stay blessed.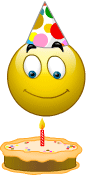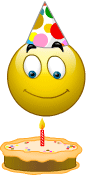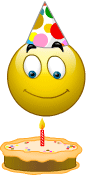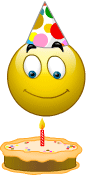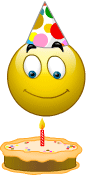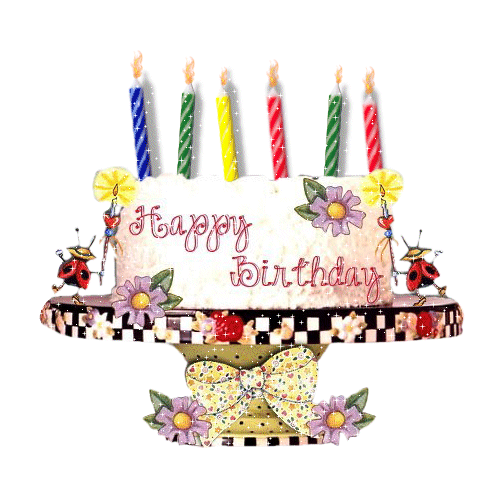 27th December is the luckiest and the best day in the world's history...coz 48 years ago, on this single day the cutest, the best, the sexiest, the most enthusiastic...the most adorable n the most attractive person arrived on this beautiful earth to make it look even more beautiful and fascinating...and this lovely person is none other than- the man himself SALMAN KHAN...who stole millions of hearts everytime he showed his smirk...he is the darling of uncountable hearts...and this man means world to me
HAPPY BIRTHDAY SALMAN KHAN
A big thanks to Mr. Salim Khan and Mrs.Sushila Charak who gave birth to this most generous personality...Salman Khan is the man with golden heart...my day never completes until I drool over this man...he is always in my mind and will always be till eternity...thanks a ton for entertaining us with ur wonderful movies...one word description for SALMAN KHAN is quite difficult...coz every positive n loving word possible in this universe describes him...but yes for me he is my "duniya" i.e. my world
hope u get more n more success in ur life ahead and ur every upcoming movie break ur own records...and every movie crosses thousand crores business coz u truly deserve to b on the top...U WERE THE BEST...U R THE BEST ...AND U WILL ALWAYS REMAIN BEST...u r truly awesome...simply love u...love u so very much
HAPPY B'DAY once again
may u get all the happiness of the world...love u cutie pie

Happy Happy Birthday Salman Khan...
God bless you...
meri umar bhi aapko lag jaae...
love you to infinity.

have been your fan from the age of three and my love for you has increased with each passing year.
pls take care of yourself.
stay fit and healthy.
your smile makes me go crazy and happy so pls always keep smiling.
your respect and love for your family is also one of your quality which i like.
love your short tempered nature. even i am the same

love everything about you.
all the best for all your movies
hope all your movies go blockbuster hits and set new boxoffice records...
hope you have happy life in future.
and one advice... pls insano ko pehchan na sikho... bhalai ka zamana nahi hai ab


love you... God bless you and take care
Happy Birthday to the most stylish Khan and trendsetter

Describing Salman in one word though hard i will say trendsetter due to his signature style or dialogues and dance steps..he sets a trend thats remembered years down the line
In recent times Dabangg with his shades and hud hud dabaang step(belt), ETT tiger w/his scarve..
Jess
My Prem
Controversial
Handsome
Mesmerising
Witty
Unpredictable
Perfect
Versatile
Incredible
Outstanding
Genuine
Dabangg

My duniya
Irresistible
Trendsetter


Edited by Yuvika_15 - 24 December 2013 at 10:52am