My wife got scared of my role: Ashish Sharma
This is from Lettyji!
this DEFINITELY deserves a place on the 1st page!
Rangrasiya promo: Did Rudra kill Parvati's husband?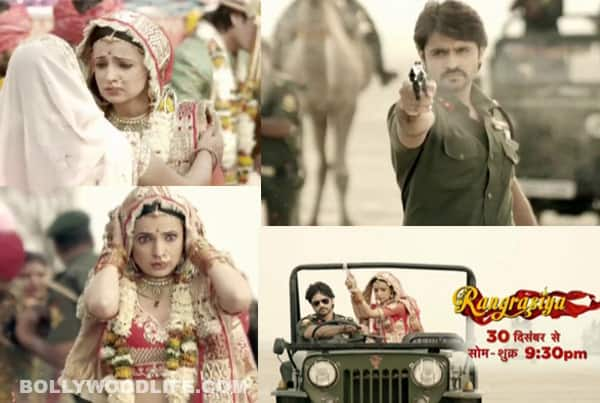 The new promo of Nautanki Film's show is live and we are totally intrigued by it
Rangrasiya is a story set in Rajasthan about Parvati (Sanaya Irani), who believes in the ultimate power of love, and Rudra (Ashish Sharma), who thinks love is a waste of an emotion. The new promo showcases Parvati leaving her home to go live with her in-laws and husband, but her route is intercepted by army men.
They check their belongings to find weapons hidden under wedding clothes. Suddenly arms are fired and in the process, Rudra shoots Parvati's husband. Rudra then, ties her up and takes her along. The whole sequence seemed rather interesting and fresh, as we've not witnessed anything like it in regular daily soaps. The promo ends with Rangrasiyas punchline: Rann ki reth pare, rakht se rachi prem ki daastaan!
The show will go on air starting December 30 at 9:30pm.


Edited by princessunara - 19 December 2013 at 8:15am