Home

»

Pyaar Ka Dard Hai Written Update 18th December 2013 Preeti's Truth Out
Pyaar Ka Dard Hai Written Update 18th December 2013 Preeti's Truth Out
Post Reply
New Post
PutijaChalhov
Coolbie
Joined: 21 October 2009
Posts: 21005
Posted:

18 December 2013 at 10:29am

| IP Logged
THIS IS A "MEMBERS ONLY" POST

The Author have chosen to restrict the content of this Post to Members Only.

New Visitors Register Now to view the content of this post. As a member you will also be able to participate in our discussions and its FAST & FREE!

Members, please Sign-In.

If you are a member and already logged in. Please hit "Refresh" on your web browser as it might be showing you the cached copy (from previously saved file from Temporary Internet Files).
PLEASE DO NOT COPY UPDATES TO OTHER SITES, THIS UPDATE IS MEANT EXCLUSIVELY FOR INDIA FORUMS MEMBERS
The following 20 member(s) liked the above post:
*Shruti*
,
krass
,
chheda
,
Nas1
,
bhanot_nisha
,
shiny3
,
pavneet
,
pink0213
,
coolx
,
pragyakumar
,
***Anu***
,
asiaheart
,
A HUGE FAN
,
Manzz
,
*Dev.*
,
christiandior.
,
Rainbowcatxo
,
PayaDesire95
,
NISHADEEP
,
Surish
,
Dear
Guest
, Being an unregistered member you are missing out on participating in the lively discussions happening on the topic "
Pyaar Ka Dard Hai Written Update 18th December 2013 Preeti's Truth Out
" in
Pyar Ka Dard Hai Meetha Meetha Pyara Pyara
forum. In addition you lose out on the fun interactions with fellow members and other member exclusive features that India-Forums has to offer. Join India's most popular discussion portal on Indian Entertainment. It's FREE and registration is effortless so
JOIN NOW
!
PayaDesire95
IF-Dazzler
Joined: 22 January 2013
Posts: 3929
Posted:

18 December 2013 at 12:25pm

| IP Logged

thanks 4 d update
The following 1 member(s) liked the above post:
PutijaChalhov
,
Rainbowcatxo
IF-Dazzler
Joined: 30 August 2012
Posts: 3367
Posted:

18 December 2013 at 12:34pm

| IP Logged

Thank you :)

The following 1 member(s) liked the above post:

PutijaChalhov

,
NISHADEEP
IF-Sizzlerz
Joined: 20 June 2013
Posts: 17495
Posted:

18 December 2013 at 1:16pm

| IP Logged

Thank u for wu

The following 1 member(s) liked the above post:

PutijaChalhov

,
Princess_123
IF-Rockerz
Joined: 21 October 2011
Posts: 6191
Posted:

18 December 2013 at 2:59pm

| IP Logged

ThAnksss

The following 1 member(s) liked the above post:

PutijaChalhov

,
Surish
IF-Addictz
Joined: 30 October 2011
Posts: 86762
Posted:

18 December 2013 at 4:39pm

| IP Logged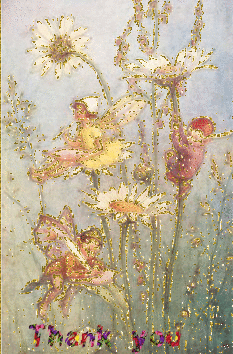 The following 2 member(s) liked the above post:
Manzz
,
PutijaChalhov
,
-suga-
IF-Rockerz
Joined: 27 January 2012
Posts: 7102
Posted:

18 December 2013 at 9:51pm

| IP Logged

thanks for the WU...

The following 1 member(s) liked the above post:

PutijaChalhov

,
Manzz
Coolbie
Joined: 13 February 2007
Posts: 8588
Posted:

18 December 2013 at 11:37pm

| IP Logged
Thank You Very Much
Good One
Going
Great
The following 1 member(s) liked the above post:
PutijaChalhov
,
Post Reply
New Post
Go to top
Related Topics
Forum Quick Jump
Please login to check your Last 10 Topics posted
Dance keeps me fit! - Monica Khanna
Pretty actress Monica Khanna who was last seen in Star Plus' Pyaar Ka ... 4
Questioning day-to-day life is something that viewers will be eager to watch! - Sooraj Barjatya
Sooraj Barjatya in this exclusive chat with TellyBuzz speaks about his ... 2