Posted:

12 December 2013 at 12:47am

| IP Logged
HAPPY BIRTHDAY
D I V Y A N K A T R I P A T H Y - D E C E M B E R 1 4


Divyanka Tripathy was born on December 14, 1984 is an Indian television actress. She is best known for his portrayal of Vidya on The Zee Tv's drama television series Banoo Mein Teri Dulhan.

Divyanka Tripathy was born in Uchehra (REWA) and brought up in Bhopal. She is an Indian television actress.Her father is a pharmacist.Divyanka started her career as a model.She was the winner of the 2005 Miss Bhopal contest.She participated in Zee's Teen Contest and won the Miss Beautiful Skin title. She has also participated in several seasons of Comedy Circus, her most successful season was with RJ mantra and Anoop Soni

She wanted to be an army officer.She completed a mountaineering course from the Nehru Institute of Mountaineering in Uttarkashi. She holds a gold medal in rifle shooting and is the executive officer of the rifle academy in Bhopal.She participated in Zee Cinestar Ki Khoj,a talent hunt show on Zee TV and was declared a winner from the Kolkata zone.

Divyanka started her acting career with the serial Banoo Mein Teri Dulhaan on Zee TV.She has worked as an anchor for Akashwani Bhopal and has acted in several other serials. In March 2011, Divyanka became Ambassador for the non commercial global initiative "CyberDodo the Defender of Life" dedicated to the rights of the child and the environment.

Divyanka also entered the world of movies through Lala Hardaul, a movie based on a folk tale of Budelkhand ,Madhya Pradesh...n which she played the female lead role of Rani Padmavathi.

Currently she is playing the role of Ms. Dr. Ishita Iyer in Yeh Hain Mohabatein on Star Plus.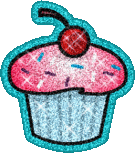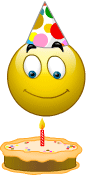 Let us all together wish our lovely Divs A HAPPY BIRTHDAY!!!


Edited by -HibiscusR- - 13 December 2013 at 11:32am