Posted:

01 December 2013 at 5:03pm

| IP Logged

One beautiful sunday morning, the sun shining, cars and motorcycles making their way through the busy roads. All different kinds of people walking down the sidewalks, the small bazaars play their music as they do every morning.

There was one house down the street that seemed quiet and peaceful. It was a beautiful house with a balcony at the top and a sitting bench in front of the house. It would seem that many people live in this house since it looked so big. But here it was not the case. This house only had three people who lived in it and a few maids to take care of it.
The sun makes its way through a bedroom window, troubling a pair of eyes. These eyes seemed so innocent. Woh kehte hai na, Ek masoom sa chera.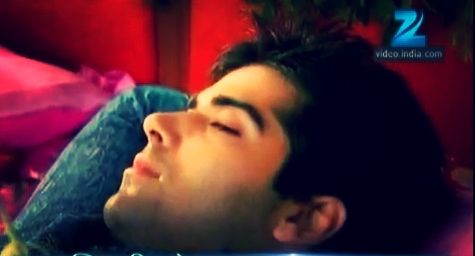 The bedroom door opens and a woman in a sari walks in. She was in her late 40s. She had a cup of tea in her hand as she shakes her head and says "This ladka sleeps all day." She was his mother. "Abhi! Abhi! Wake up beta!" Abhi turns his position as he says "Let me sleep mom." His mothers sari was under his head. "
Abhi! Wake now! Lets go to the temple". "I don't want to go to the temple today mom, I want to sleep" says Abhi. "You know my day is incomplete without going to the temple, and your coming with me. And also Girls side are coming to see you today" his mom says. Abhi wakes up in a jhalak "WHAT?!"
"Waah! Dekho kaise utth gaya! I was kidding, but now your up, so get ready now. And anyway, you will have to get married sometime. I want a bahu in this house."
Abhi says "Mommm!" He gets up forcefully and gets ready. This was how their morning started everyday. Abhi loved his mom and he always wanted her to be happy. He studied hard and took care of his mom and sister. His sister was younger then him. She was in college. Abhi is a lawyer. His father had passed away just when he was a toddler his mom had told him. He doesn't remember much of his father. His sister was only a few months old.
Abhi takes his mom to the temple. Usually Abhi just takes his blessings and sits outside waiting for his mom. He has his shades on as the sun blinds his eyes. He looks around on the street, looks at his watch and then looks back at the temple.
His glance stops at someone. He takes off his shades to see a better view.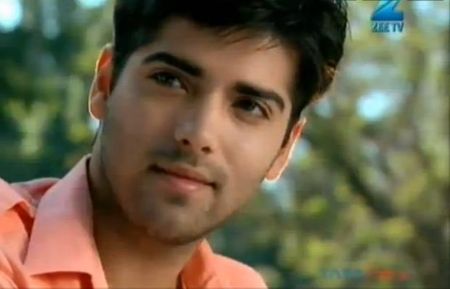 He couldn't see her whole face since hair was falling into her eyes. But she seemed so beautiful. She was trying to move her hair away from her face. She had a green salwar kameez on. Abhi didn't know why he was staring at her. He never really looked at girls this way. The girl moves her hair behind her ears. Now Abhi was even more mesmerized by her beauty.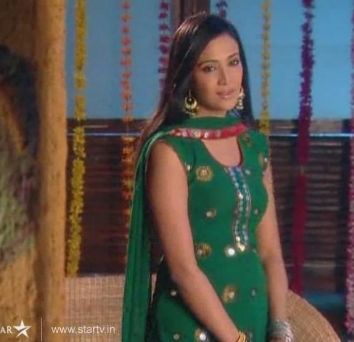 She walks down the temple stairs as abhi still stares at her. The girl misses a step and almost falls but abhi catches her. He sees her beautiful big eyes right in front of him. The girl moves her glance away and says "ummm thanks." Abhi moves his focus off of her after 10 sec and says "No problem." Both look around and at then at each other. The girl fixes her dupatta and walks down the stairs.
END OF PART 1...TO BE CONTINUED...
Next Part : Page 2
MySelf Jackie, If you don't know me.
Plz do like this post.
I am free to take requests, suggestions for my story. And i'll try my best to fulfill your wishes.
Thanks so much!


Edited by -ILoVeKinshuk- - 05 December 2013 at 2:01pm