Arav, many happy returns. Hope your role in this serial escalates your success elsewhere going forward
.Vrish.

Many happy returns of the day.Enjoying your strong potrayal of Bheeshma.
Sabhyata
.

.
Happy birth day ARAV choudhary God bless u ..
jmoyee200
.

.
ARAV choudhary Happy Birth day enjoy b'day.. god bless u...
br200910
.

.
Happy birth day to u ARAV Chaudhary Happy Birth day .. god bless u.
Krilovad
.

.
Arav choudhary Happy birth day to u God bless u.
CHAVI5050
.

.
Happy Birthday Arav

lovesunshine
.

.
Many many happy returns of the day Mahamaheem Arav sir..wish you live more than 1000 years..
may you prosper in life & reach great heights !
You have a bright future ahead in the coming years..
candidfrisky
.

.
Happy B'day Arav
May God Bless u all d Bliss tht u want for
Sending u ocean of Love,Luck & Good wishes
Hav an amazing day,month & Year ahead
Keep Rocking & Keep Shining
KiranSonu1
.

.
Happy Birthday Arav!!
I have three wishes for you on your birthday. First, I wish that this Birthday teaches you something new and beautiful. Second, I wish that you have a day that you'll remember forever with a smile. And third, I wish that such days keep coming in every single day.


Want to wish you a heroic birthday

In the most noble way

Your day will be decked with gold

Mirth and felicity would not leave you cold




On your birthday I wish you much pleasure and joy;

I hope all of your wishes come true.

May each hour and minute be filled with delight,

And your birthday be perfect for you!
Thank you
-Red-Rose-
.

.
l
Happy Birthdayyy Arav Choudhary! You are a fabulous actor and I seriously watch the show Mahabharat only because of you. Great job! Hope you have a fantastic birthday. You deserve all the happiness in the world.
bloodline
.

.
Happy Birthday Arav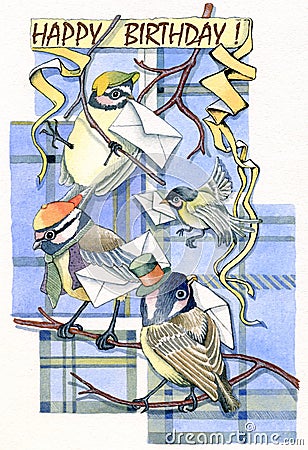 mnx12
.

.
-dear10-
.

.
Happy Birthday Mr. Arav aka Mahamahim Bhishma!!!
Hope you have a wonderful birthday! You have done an amazing job as Bhishma in this new Mahabharat, I had my sister watch the first episode, and she looked over and asked, "is the same actor as the one from BR Chopra's Mahabharat?"
You are the star attractions for this new Mahabharat and I know you will continue to be that! All the best with Mahabharat, may it bring increasing fame and good will to you! May all your wishes be granted! and Happy Birthday once more!!!
Intrepida
.

.
wish you very happy birthday arav sir
..wishing you good health and loads of success.. may all your dreams..keep smiling
.. have a wonderful day filled with joy and happiness..
mythili2

.

.
A very very happy b'day to you Arav sir!!
Love you as Bhishma and I can proudly admit you're the main reason I watch Mahabharat.
Keep rocking!!
May god bless you always!
Daya_Manic

.
-Shruti
.

.


Edited by -Shruti - 22 November 2013 at 12:00am