A very very Happy Birthday Shrenu...
May this day be the most happiest day of your life that ever had wished for..Keep smiling and Stay Blessed..
Watching you for the first time in IssPyaar Ko Kya Naam Doon - Ek Baar Phir as Astha.You are doing brilliant job as Astha dear...
Best of luck for your future.
We all love you...
You are an awesome actor with beauty personified by innocence...
have a nice day
stay blessed rab rakha
Happy birthday beautiful
I have seen you in havan and byaah hamaari bahu ka ,i didnt liked u that time ,hmm aisa kahe ki i was not intrestd n watchng ur shows ;) .then i heard that ipk2 s coming ,i was so happy ,later i got to knw that u are the female lead ,i wa7 dissappointd , i thought how could they cast u n ipk2 ;) i was n dilemma,should i watch it or not, finally i decide ,lets watch it for d name :p .when i watch d first epis f ipk2,saw u as aastha kirloskar ,u proved me wrong. I lovd aastha and start to like u personally. I cant imagine any1 else as aatha. Nw n each episode ur acting s improving and m loving you more
Its ur birthday and i wont get better opportunity than this day to tell how much i love u and m a grt fan of u nw
May u celebrate many more bdays.may u get all d success ,name and fame. And may d all d dreams u dream come true . I hope your bday is awesome, wonderful , full of love and laughter ,jst like you. Wishing u all d best today and throughout the coming year .
I love ur smile , so keep smiling and be happy always
Hav blast on ur birthday . Stay blessed
loves
mariyam
Dear Shrenu,, Just when this phirangi ( i.e. me
) decided not to watch any Indian TV show ever, your portrayal of Aastha made me change my mind. I can feel what Aastha feels without understanding a word of Hindi. I read somewhere that "Art is International Language understood by all" and without any doubt I would call your acting - ART. Thank you for every moment, ever scene and every emotion, you are transmitting to us. I wish you very Happy Birthdayand al the best in the years that come. . Be always so smiley, chirpy and cute !!
Credit: Malika
Shrenu, happy birthday!!!
Shrenu, srecan rodjendan!!!
(Serbian language.)
Dear Shrenu,
When I saw you for the first time in "Hawan" on "COLORS", you were adorable and cute as Aastha, then afterwards I came to know that you appeared in "Gulaal" on "SP", and when "BHBK" went on air, I started watching a few epis, you were superb as Rajnibala, and now seeing you in "IPKKND-EBP", your doing a fantastic job as Aastha. So, Here's me wishing you a Happy Birthday and Many Many Happy Returns of the Day!!!! May you achieve all the success in life.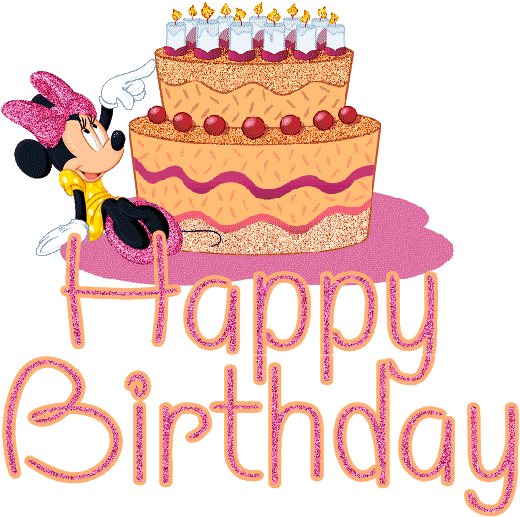 May god bless you with great success , health , peace ... May god fulfill your all wishes !! May you reach new heights in your life... Many many happy returns of the day once again... May you lead long and happy life... god bless u !! Amen !!
Dearest Shrenu,
I've watched your earlier shows, & I have to admit that you've grown so much as an actor with IPK-2. You emote as Astha beautifully & your chemistry with Avinash as well as the rest of the cast is mindblowing. I really have to commend you for taking up this show, despite all the criticism. It's definitely one of the best Indian shows on Telly. Very different writing, with good attention to detail & a good message in general. Thank you for working so hard to give us such a good show.
And most importantly, wishing you a very happy birthday. I pray that you achieve all the success & all the happiness. Also thank you so much for replying to me on Twitter that day. I was on cloud nine when you told me that you are aware of my posts on IF.
Never stop smiling & never give up!
We all love you Shrenu :)
Lots of love,
Samridhi
Wish you a very very Happy Birthday Shrenu!!
May you have all the happiness, prosperity, success, love, peace, friendship, harmony and health in life !. May all your wishes be fulfilled and your dreams come true
You are doing an amazing job in Astha's role, keep it up !! and always keep smiling and have a fantastic birthday !


Edited by munnihyderabad - 10 November 2013 at 9:19am