A light-hearted story set in South India...
Megha, the beloved daughter of the Vyas family, is happy to
finally return to her hometown after the long five years of
college. She boards the train from Puducherry with her best
friend, but doesn't quite reach home soon, safe and sound...
An accident hampers the journey and unites her with an angel -
a little baby girl...
Mohan has always lived under the shadow of his big brother
who is termed perfect - he has a perfect job abroad, a beautiful
and perfect wife and now, a perfect kid...
The perfectness vanishes as soon as they travel to India and
it upsets the balance of their family further...
Fed up with everything, he joins
a job in a distant city...
After three years, the two meet at a place where it all began...
The little one instantly strikes the chord with her Green Uncle,
but it takes several encounters for Miss Spitfire and
Mr Disaster to become friends...
Will Mohan succeed in his mission or become another victim
of the notorious drug racket? As his real identity and mission
is revealed, will Megha agree to become his partner in crime?
Will he be able to win his family back? And will the lost
little one be found?
Read Partners In Crime to find out...
Follow the characters as they overcome life's challenges, chase goals,search lost ones,rise as one against the wrongs in the society and in between all this, find love. The story is a light-hearted one, set in India, present time. Effort has been taken to make it as logical and real-like as possible.
http://www.wattpad.com/user/LakshmiG
http://www.wattpad.com/story/9720005-partners-in-crime-in-progress
http://www.wattpad.com/29488390-partners-in-crime-in-progress-author%27s-note
Disclaimer: All publicly recognizable characters, settings, etc. are the property of their respective owners, although the original characters and plot are the property of the author of this story. The author is in no way associated with the owners, creators, or producers of any previously copyrighted material and the author of the fan fiction does not, in any way, profit from the story No copyright infringement is intended.
All Rights Reserved. No part of this story may be reproduced, stored in a retrieval system, or transmitted, in any form or by any means, electronic, mechanical, recording or otherwise, without the prior written permission of the author.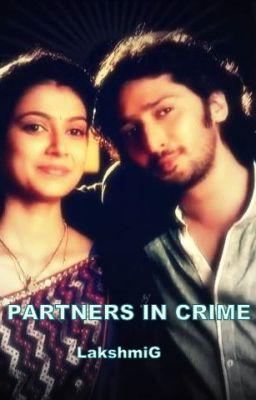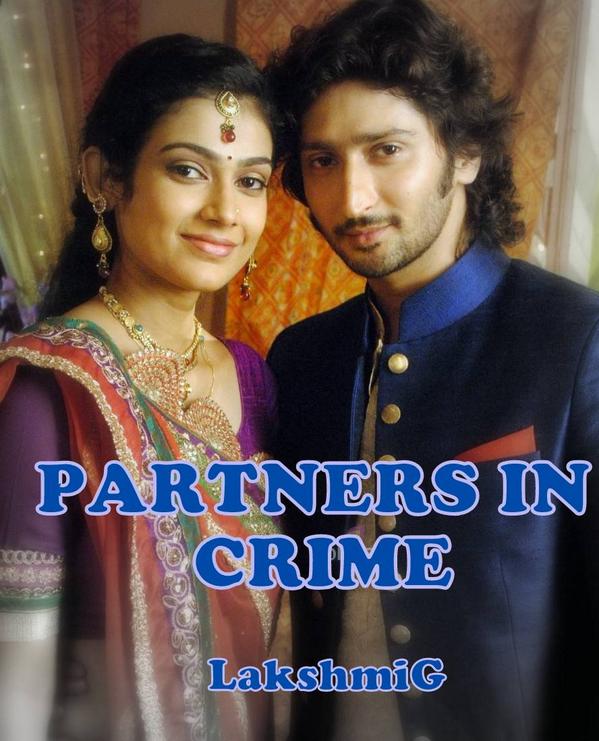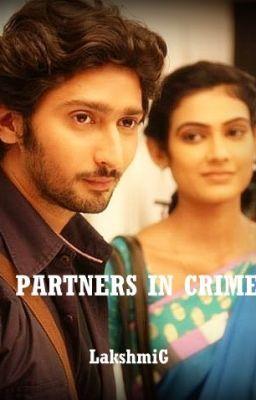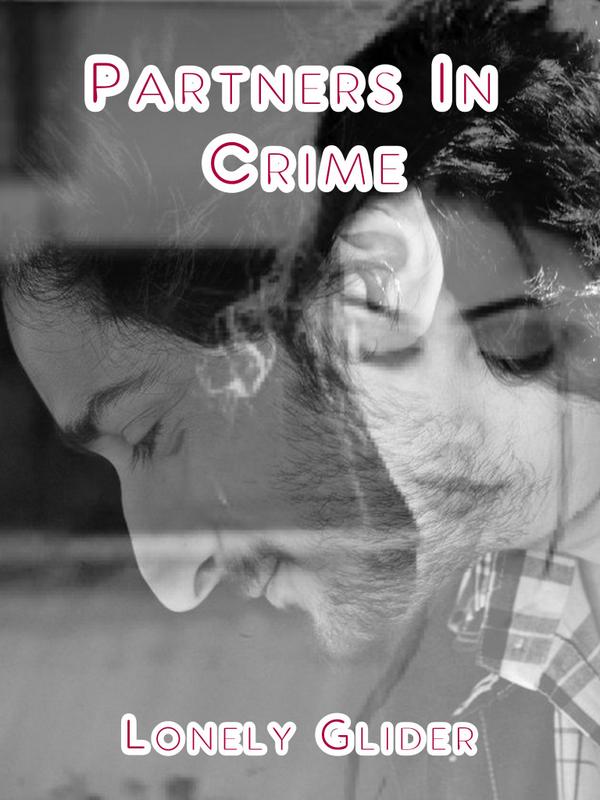 Partners In Crime
GO TO THIS LINK
http://www.wattpad.com/user/LakshmiG
**************OR**************
PHASE I
Chapter 1 - Homeward Bound - pg2
Chapter 2 - Preparations for the Princess - pg4
Chapter 3 - Facing your Fear - pg7
Chapter 4 - Prayers answered - pg9
Chapter 5 - Relief - pg11
Chapter 6 - Grief - pg12
Chapter 7 - Departure and Arrival - pg13
PHASE II
Chapter 8 - Three years later - pg14
Chapter 9 - Miss Spitfire and Mr Disaster - pg15
Chapter 10 - Colleagues and Kids - pg17
Chapter 11 - Towards a New Phase - pg18
Chapter 12 - Chasing Butterflies - pg18
Chapter 13 - Mother Knows Best - pg20
Chapter 14 - Green Uncle and Rosebud - pg20
Chapter 15 - Warning and Wavering - pg26
Chapter 16 - Friends Indeed - pg27
Chapter 17 - The Two Magic Words - pg30
Chapter 18 - Sun and Clouds - pg32
Chapter 19 - Meeting in the Aisle - pg35
Chapter 20 - Lies and Lessons - pg36
Chapter 21 - Recital Rehearsal - pg37
Chapter 22 - Helping - pg40
Chapter 23 - Family - pg42
Chapter 24 - A New Lead - pg44
Chapter 25 - Conjectures out of a Catastrophe - pg46
Chapter 26 - Beast and Beauty - pg48
Chapter 27 - Moments of Magic and Truth - pg50
Chapter 28 - Gaining Dresses and Friends - pg52
Chapter 29 - Lost - pg52
Chapter 30 - Pillow Fights and Phone calls - pg52
Chapter 31 - Lost and Found - pg54
Chapter 32 - Birthday Breakfast - pg55
Chapter 33 - Giving in - pg57
Chapter 34 - Who's Who? - pg57
Chapter 35 - A Tale of Two Friends - pg58
Chapter 36 - Operation Identity - pg60
Chapter 37 - In Guru's Name - pg61
Chapter 38 - Caught and Escaped - pg61
PHASE III
Chapter 39 - Aiming High - pg 63
Chapter 40 - The First Meeting - pg 65
Chapter 41 - Anchor - pg 66
Chapter 42 - Dreams - pg 68
Chapter 43 - ANew Dawn - pg 69
Chapter 44 - The other side of the story - pg 69
Chapter 45 - Weeding away - pg 72
Chapter 46 - The Two Sisters - pg 74
Chapter 47 - A friend and a not-so friend - pg 75

Chapter 48 - A Lesson Outside the classroom - pg 78
Chapter 49 - Confessions of a girl - pg 80
Chapter 50 - An Unexpected Destination - pg 82
Chapter 51 - An Unpleasant Meeting - pg 83
Chapter 52 - A Candid Conversation - pg 84
Chapter 53 - The Ladies in his Life - pg 85
Chapter 54 - Sand PIctures - pg 87
Chapter 55 - The two friends in her life - pg 88
Chapter 56 - Disappearance - pg 90
Chapter 57 - Home, Dream and a Visitor - pg 91
Chapter 58 - A Charming Interview - pg 91
Chapter 59 - Home, Sweet Home! - pg 93
Chapter 60 - Home, Sweet Home - pg 95
Chapter 61 - Introspection - pg96
Chapter 62 - Best Friend's Wedding - pg96
Chapter 63 - The Truth Is Out! - pg96
Chapter 64 - The Spoken Word and the Sped Arrow... - pg96
Chapter 65 - All Aboard - pg96
Chapter 66 - Secure - pg96
CHAPTER 67 CHILD'S PLAY - pg97
CHAPTER 68 END OF THE LONG WAIT - pg97
CHAPTER 69 INTO THE LABYRINTH - pg97
Chapter 70 : Flight and Fall pg 99
PHASE IV


Edited by Lux.talks - 31 December 2014 at 12:00pm