There was an award function. Fahad was sitting in the audience
with Palak, bharti n Nikhil.
He is in a Black jeans n shirt. He was busy in talking with them.
And there was an announcement in the stage.
"The award goes to.."
Fahad who was sitting in the audioence. He's not interested to listen to them.
They complete their sentence "The Award goes to.. 'Fahad Ali' For the character of KD in the Buddy Project"
Fahad who was busy in talking he stood up in a shock.
He was expressionless but only his mouth shaped as "O"
He was like "MAI???" It means "Is he the winner??"
Hussain said, "Yes Fahad You're, Come on the stage"
And Fahad moved to thee stage. He even din't see his buddies.
He was still shocked n moved to the stage.
He's on the stage, he took that award moved to the mic,
touched his face with confusion.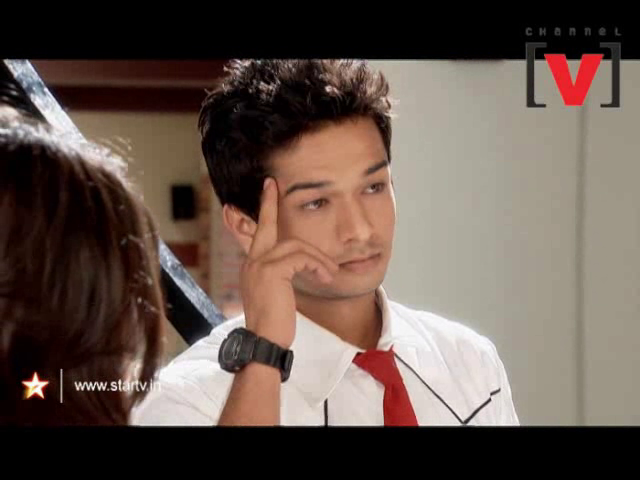 And said only one line
"Are u Sure this is for me?"
Every1 cracked up with his line.
He still can't believe that he got an award n he is trying to accept n believe it.
Then he stat thanking to all (And I already prepare his speech
)
So he said thankx to TBP team, family, fans God etc etc..
After getting award he moved down from the stage moved to his buddies.
Gave hugs to Bharti n palak n start dancing with
Nikhil. Not a proper dance a dance in happiness like
"Yippee!! Mjhe Award mila" That kind of expressions he was giving.
There was a broad smile on his face, The way Fahad Ali Smile.
Then Hussin called him from stage "Fahad??"
Fahad was looking at buddies he turned n looked at Hussain n signed "What??"
Hussain said, "I think now u can believe that u win an award"
Fahad who was still giving his killer smile. Gave a thumbs up n moving his lips n said "Yes!! Finally"
Hussain said, "Fahad thoda dance humare sath bhi on the stage"
Fahad gave a wink n said "Baad mai pakka!!" And he smiled
I know I'm mad aur ghurror bhi nahi karti
So that's it
Plz do comment I would love to now ur views on it


Edited by krazy4KD - 07 November 2013 at 6:21am