Dil ko churaya aapne part1
It was a bright early morning in Melbourne,Australia.we see 2 teenage girls chatting in a bedroom.the bedroom had posters of flowers and cal paintings.the wall was pink and the carpet was a cream rug.it was a very girly girly room.
Teen1-iqra do u know what he done yesterday.
We now see the second teenager,her golden brown hair,her sweet smile,its iqra bajaj.
Iqra-no but ive got a feeling youre gonna tell me
Teen1-he asked miss chandni out
Iqra- ur joking kripa
We now see a cute smile puppy eyed kripa bajaj.she is a very innocent funloving girl.shes always fighting with boys who need sorting out,one guy in particular who she really hates.
Kripa-forget that you wont believe what he did afterwards.
Iqra-kya
Kripa-that stupid duffer comes to me at break and asked me out,I cant believe him,how stupid can he get pata nahin kya samajata apne ap ko.you know wat he is his a lafunga ek number ka lafunga and his stupid gang.
Iqra-anyways leave him now and lets go and wake up the brats.
Kripa-ill do no 1 u do no 2
They go out the room and enter a messy bedroom full of boys posters half naked.kripa goes to the 17 yr old girl shazmin iqra goes to wake up shazmins twin but to her surprise she find noone there.
Iqra-kripa wheres anum,shes not here
Kripa-u sure
Iqra-yeah
Kripa-shazmin,shaz,shaz utho wheres anum
Shazmin who was sleeping peacefully covering her face under the blanket suddenly jumped out of bed,we see her mischevious grin and her cheeky eyes and to stand out her brown and black highlights.shazmin bajaj twin of anum bajaj.
Shaz-di vo erm anum,anum yaha kahi hogi
Kripa-kaha
Shaz-vo vo
Iqra-shazmin sach sach batao anum kaha hai agar tumne nahin bataya to mein bhaiya ko yaha bulaoongi
Shaz-no don't call bro
Kripa-then tell us wheres anum
Sum1-(the bathroom door opens)hey guys
Shaz-(sigh of relief)theres my sista anum
Anum pulls her brown and black highlighted hair in to a pony leaving a few strands out.she gives a mischevious smile and we see the twinkle in her eyes.its anum bajaj.anum walks across the room and gets into bed.iqra and kripa walk over to her.
Iqra-anum get up college nahin jaana
Anum-go away,theres lots of time 4 college at he moment im damn tired so get lost both of you
She goes under her duvet
Shaz-right you found anum so alveda
She also goes under her duvet
Kripa and iqra give up and go out the room
Anum-shaz thanks
Shaz-its cool but tommoro its ur go to cover 4 me
Anum-okay, well I had so much fun at the party but im really tired so im gonna go sleep now so night shaz
Shaz-same here night
They both go back to sleep
That's when a guy enters the room we see his tall figure and his scary eyes.he goes to the drawers and grabs the jugs he fill two jugs full of water then comes back to shazmin and anum and chucks one on shazmin and one on anum.the twins wake up in a jerk.
Shaz-prem bro wats this
We see his face now its prem bajaj brother of the sisters.
Prems-get your buts off the bed now
Anum-but bro
Prem-NOW!
Shaz/unum-we hate you
Prem-I love u too behana ab chalo jaldi se uto
While everone in the bajaj mansion is getting ready we head to another mansion where 4 guys are sleeping on the carpet with the tv switched on from lastnights sleepover.suddenley the alarm goes off.all 4 boys get up angrily.
Boy1-rishi did you put it on
We see a brown eyed boy,its Rishi singhania.
Rishi-nahin sahil
We now see another brown eyed boy,its sahil singhania brother of Rishi.
Sahil-then was it you josh
Now we see a half asleep boy,its josh khannah eldest son of the khannah family
Josh-do I look dumb to you,why would I put the alarm on so early,weve got like a whole(looks at his watch)20 minutes left for college.
Sahil-so I didn't put it on,Rishi didn't josh didn't that leaves angad
We see his gourgeous brown mischevious eyes and his cheeky smile.
Angad-yep it was me
Josh-angad why did u put it on so early
Angad-I got a dat
Sahil-this time
Angad-yep
Rishi-with who
Angad-miss chandnis daughter
Rishi-ok im onfused I thought you aske miss chandni and shes got a daughter no forget that shes married
Angad-yeah I found out she was married yesterday I was heart broken but then I saw her daughter shes cute.
Sahil-ur nuts angad
Angad-anyways sahil ur going out with anum right
Sahil-ya
Angad-shes got a cute sista,shes in my class her names kripa bajaj but I swear shes got attitude.
Rishi-hey im going out with shaz,shes also a bajaj
Josh-there eldest sister iqra bajaj shes in my class shes hot but shes got a attitude problem like kripa
Rishi-shaz isn't like that ata all
Sahil-ya nor is anum
Angad-lets forget the bajaj sistas for now and lets get dressed
Everyone in both mansions get dressed.
Kripa wore this: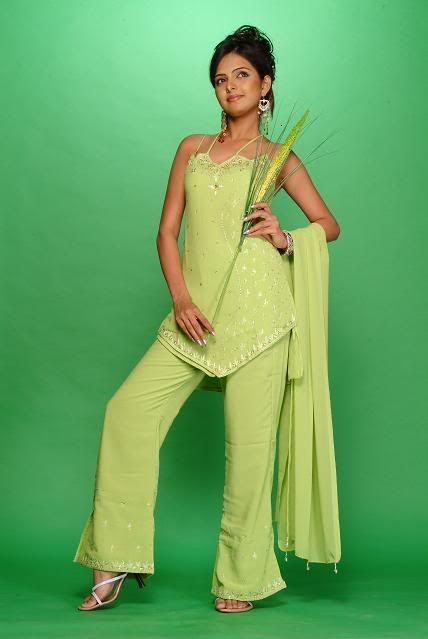 iqra wore this:
anum wore this:
shaz wore this:
angad wore this:
josh wore this:
sahil wore this:
rishi wore this:
preview-fights


Edited by memze - 28 August 2006 at 12:04pm