Time to continue with more fun activities on the forum. Thank you to the volunteers who made October rocking.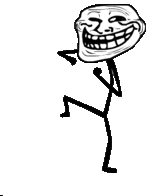 This is an invitation for members to sign up for making GOTW threads in November
Considering that people can be busy

, I would say let us have the new threads up every Sunday or Monday as per the creator's convenience.


Nov 3: Mannie (prev one)

Nov 10: awesome-rajji
Nov 17:
amul_kn
Nov 24:
Gayathri_MSK
A request: Please refrain from having +1, +2 type games as unfortunately the system picks these up as spam and can delete them when the trash process is done
So let's start



Edited by BullsEye777 - 25 November 2013 at 5:10pm