nia333:

Dear Abi

U may wonder
after knowing that this is my first ever big B'day msg of all n i never did send like this.

Before wishing u my B'day girl i want to share my feelings with u kyonki ye hasiin pal phir mile naa mile...


U r my first buddy on IF but now i can say that v are best friends too
.Even though v haven't had many conversations still i feel that i know u since ages...i know v don't have any khoon ka rishta but v share a dil ka rishta which is more pure and precious to me
. I'am new to this place but i don't feel so all bcoz of U n Arthy .Earlieri was only a fan of ur stories but now i respect,adore,admire n love u for a person u r...

I don't know when i will say alvida to IF but aap mere dil mein ek pyaari aur anmol yaad bankar rahoge hamesha..forever...Now i stop this emotional atyachaar n lets do some pagalpan bcoz iam ur special friend right? i want to invite u to my khayalon ki duniya(imaginary world)so first close ur eyes n feel my dream world which is full of nature n peace n love...

wel come
Guess who is here to wel come our Angel?


Open sky in which stars
are shining brightly,Moon with its silver creamy light,Colorful flowers with their heavenly fragrance,Dancing and singing birds
,cool breeze,green trees,River flowing with some musical sound... feeling it naa...


Now r u ready cut d cake? wait..wait... first tell me how does it look?

Its beautiful naa... why not master cheif Pari ne jo present kiya haiii


Now lets make wish n blow all d candles out n cut d cake...now iam going to sing B'day song for u...


Happy B'day to u...Happy B'day to u...
Happy B'day dear Abi...
Happy B'day too... u...
(i know iam a bad singer ...don't run pls...
)

Now have a byte n tell me its yummy r not?...ofcourse its yummy bcoz its key ingredient is love(itna pyaar jo dala hai)
.


Lastly a gift from my side


(My heart filled with immense love)

Hope u liked this ride...
Now frankly tell me about this pagalpan(Ur reaction)

1.

2.

3.


AFTER THIS MAD THING NOW A SERIOUS WISH

" Wishing you a day that is as special in every way You are"

I hope n pray that u have a wonderful day full of happiness and may all your Dreams and Wishes come true!!!.
Happy Birthday Abi

Love U

A Big Kiss
A Tight Hug

Take Care
Ridzi123 :

Smiles and laughter, joy and cheer
New happiness that stays throughout the year
Hope your birthday brings all these and more
Filling life with surprise and joys galore!

So on this very special day
I would like to say to you
I hope you'll always find happiness
In whatever you may do.
Happy Birthday Madhuharini...
Though I don't know you..
But wishing someone is the greatest pleasure..
Happy Birthday!!
And I hope that we will know each other soon



GOOGLU :


WISHING YOU MANY-MANY HAPPY RETURNS OF THE DAY *** MAY GOD BLESS YOU AND FULLFILL YOUR ALL WISHES ****** ALSO THANKFUL TO GOD WHO GAVE US SUCH A LOVLY FRIEND AND AWSM WRITER *************** ENJOY AND KEEP SMILING :::))) *****ONCE AGAIN HAPPY BIRTHDAY DEAR *******


kulsum_virman :
Personally dont know you but read yur stories had little chats with yu gotta know yu are a really sweet and genuine person ...and ofcoz amazing writer...

have a blast on this amazing day ...wishing yu blessing happiness love and success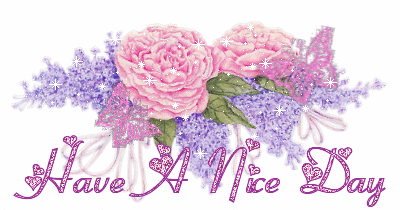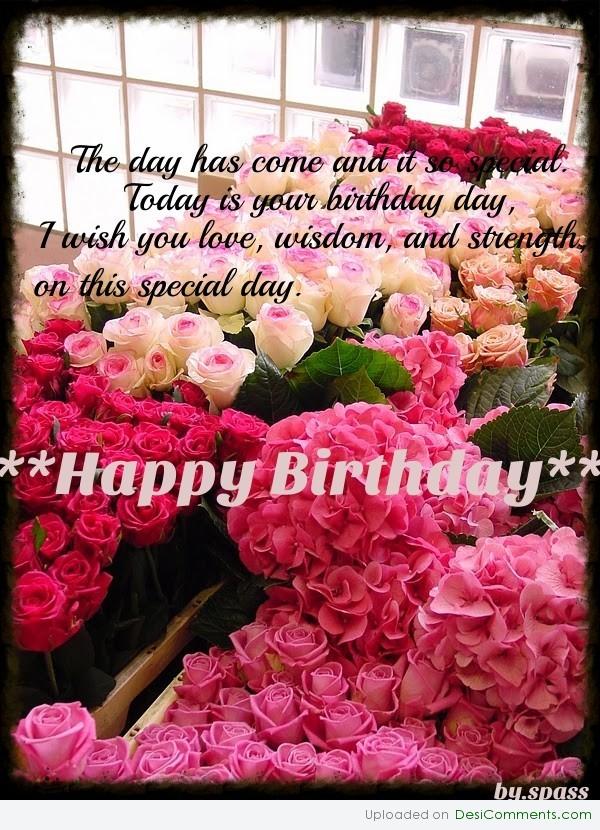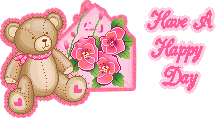 virman.lover:

HAPPY BIRTHDAY DEAR
may all your dreams come true...you live a long life
enjoy the day whole heartly
have blast and party hard
Jannat94: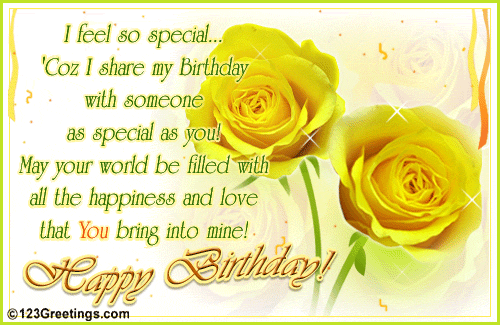 Dwipanita:

ON ur birthday may u.. relax more willingly smile more spontaneously fell less caution have fewer worries Greater laughter than ever b4.



Duggukede:
Hi,

thanks for the pm! here is my message
Happy birthday!!!!!!!!!!
Have a great day!!!!!!
Enjoy right till your birthday is finished!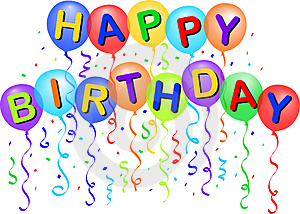 niki795:

On this Special Day
as you celebrate your
Birthday
Here's Wishing You
A whole lotta happiness
& sweet surprises !!!



HAPPY BIRTHDAY MADHUHARINI !!!!!
Nishal_mOoN:
Wishing You The Treasures of Happy Yesterdays and the Gift of Bright Tomorrows.. May you have a very Special B'day filled with everything your Heart desires and may all your wishes come True
HAPPY WALA BIRTHDAY
Lots of Love.. From Chandrima



*Dev.*:

Happy Birthday Madhuharini , God bless , be happy.
.LiveLaughLove.:


Happy Birthday!

Hey! We haven't talked to each other even for once. But I'd like to wish you a very happy birthday. May god shower you with all the happiness and prosperity. May you live a long and peaceful life. Have a blast. Enjoy your day!








Roses-khushi:


Happy B/day madhuharini

God Bless You.. always be happy and best of luck for new year.. once again Happy B/daymadhuharini and always smile...


Take Care...





_Maggie_:


Happy Birthday Dear

May you have the bestest Birthday ever

Have a great day
Party hard and have loads of fun
With lots of love
From
Maham








reyna.:

b'day wishes...!!

happy b'day madhu harini !!
may this year bring lot of happiness to u !!!
love...reyna


Niaksharma:


Happy Birthday to you dear!

Just enjoy your life with fun!


SayanoraVViegas:
I have three wishes for you on your birthday. First, I wish that this Birthday teaches you something new and beautiful. Second, I wish that you have a day that you'll remember forever with a smile. And third, I wish that such days keep coming in every single day.
Happy Birthday to you! I wish that your life blossoms into many of your most cherished desires come true.



_keertu_:


hi madhu
a very happy birthday to u
have a blast and get more gifts!!!!!!!!!
may god bless u


Edited by Angelic_Friend - 27 October 2013 at 8:23am