Happy birthday nikki
may your all dreams come true may god bless you
Wish you a very happy birthday...Keep smiling always and hope this
year brings you lots of happiness, luck and success..
Take care and keep rocking..
I hope all your birthday wishes come true
and you get whatever you want .
Well , that's human nature that she is never satisfied
still i want you to get everything you desire for .
I Wish U Simple Pleasures In Life. Evergreen Happiness. A Truly Bright Future. Most Of All I
Wish A Birthday. Full Of Smiles And Cheers
Hope your Birthday gently breezes into your life all the choicest of things and all
that your heart holds
Have a fun filled day!!!! HOPE UR ALL DREAMS COME TRUE MAY GOD BLESS U



Baar Baar din yeh aaye
Baar Baar dil yeh Gaaien
Tum Jiyo Hajaaro Saal

yehi hai aarzooo
Happy Birthday To Youuu
Happy Birthday To YOuuu
Happy Birthday To Nikki
Happy Birthday to You
Us din khuda ne bhi jashn manaya hoga,
Jis din aapko apne hatho se banaya hoga,
Usne bhi bahaye honge aansu,
Jis din aapko yahan bhej ker, khud ko akela paya hoga
God Gave A Gift To The World When You Were Born

a person who loves, who cares,
who sees a person's need and fills it,
who encourages and lifts people up,
who spends energy on others
rather than herself,
someone who touches each life she enters,
and makes a difference in the world,
because ripples of kindness flow outward
as each person you have touched, touches others.
Your birthday deserves to be a WORLD holiday,
because you are a special treasure
for all that you've done.
May the love you have shown to others
return to you, multiplied.
I wish you the happiest of birthdays,
and many, many more,
so that others have time to appreciate you
as much as I do.

I've been waiting so long to this day
cause it is so spcial and u are too =)
i took this shot in the begining of this month
and i just couldn't wait to upload it
sorry cause the shot is not that much nice
and u know that u deserve more and more
cause this is nothing
ok i know this describtion is so long and boring xD
so i just wanted to say
Happy birthday niiku <3
and may all ur wishes come true =)

Happy Birthday, To A Beautiful Soul
Happy Birthday, To A Wonderful Heart
Happy Birthday, To A Gentle Soul
Happy Birthday, To A Great You
Happy Happy Birthday To A Once In A Lifetime Kind Of Person
Happy Birthday To You.

May everything happy
and everything bright
be yours on your birthday
from morning till night.
And then through the year
may the same thing hold true
so that each day is filled
with life's best things for you!
Have a Happy Birthday.

"Today is your day..
Let nothing stop you...
You are a year older...
and a bit wiser too...
Today is your day...
The anniversary of your birth...
Years ago today...
You came to this Earth...
Today is your day...
Celebrate with friends...
Make lasting memories...
That will never end...
Today is yours...
Your very own day...
So I'll be the first...
and say "Happy Birthday..."

"Happy Birthday dearest friend.
To me you are heavens end.
I've never known a brighter spirit.
With all good thoughts and deeds of merit.
A kinder person I've rarely known.
Your friendship true and love you've shown.
So today my special friend.
With all my love I do send.
special bouquets of all God flowers.
Filled with prayers with all His powers.
To keep you safe throughout your days.
and strength no matter what comes your way.
HAPPY BIRTHDAY."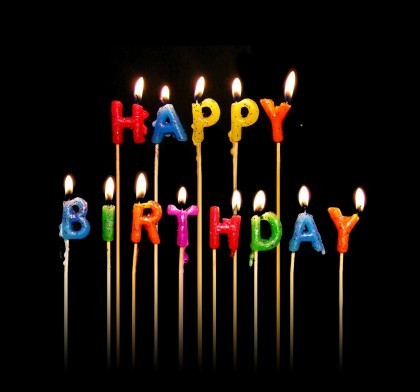 Sending Birthday Blessings
Filled With Love And Peace & Joy
Wishing Sweetest Things Happen
Right Before Yourr Eyes
Happy Birthday!

You Are Caring
You Are Loving
You Are Gentle
You Are Like An Angel
Always By Our Side
Today Is Special Day As A Special Person Like You Was Born.

Like A Fresh Dewdrops Of A New Day'
May God's Loving Hands Be Upon You Always..
Happy Birthday To You'

You Are Sweet & Supportive
Kind And Loving
Cheerful & Inspiring
A Friend Like Sister
Many-Many Happy Returns Of The Day


"I wish for you, a happy day.
For lots of love, to come your way.
May your heart be filled with cheer.
That will last, thorough the coming year.
Best wishes from my heart,sent your way.
Hoping that much joy, be yours today.
This special prayer for you, I will say.
God bless you on your very special day.
HAPPY BIRTHDAY."

"I am sending birthday wishes.
from far across the miles.
tied with lace and ribbons.
my special birthday smile.
Also hugs and kisses.
wrapped in special prayers.
happiness and laughter.
joy beyond compare.
Wishing you warm sunshine.
each day when you awake.
peace within and harmony.
with every step you take.
As you drift off in slumber.
and nestle upon the clouds.
know i am thinking of you.
from way across the miles.
HAPPY BIRTHDAY."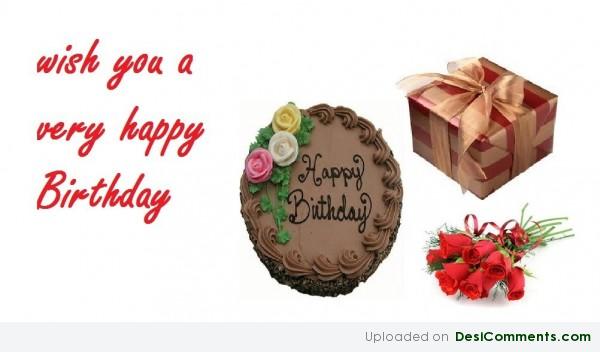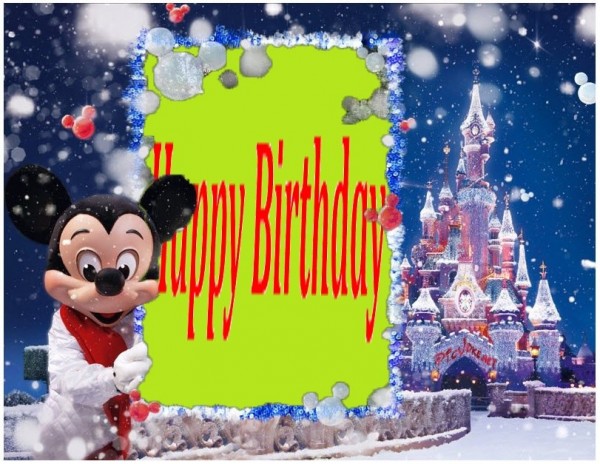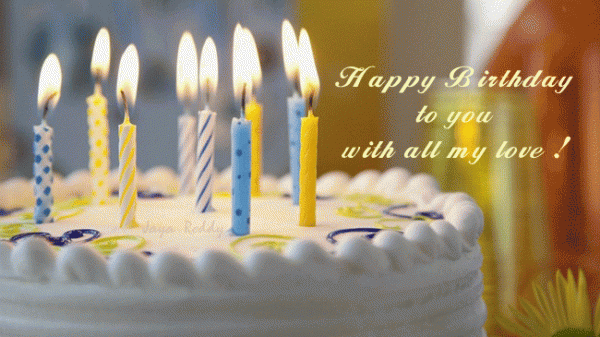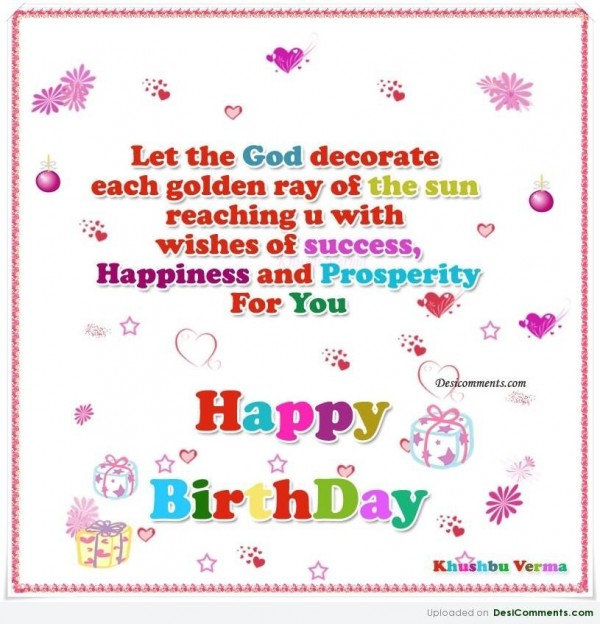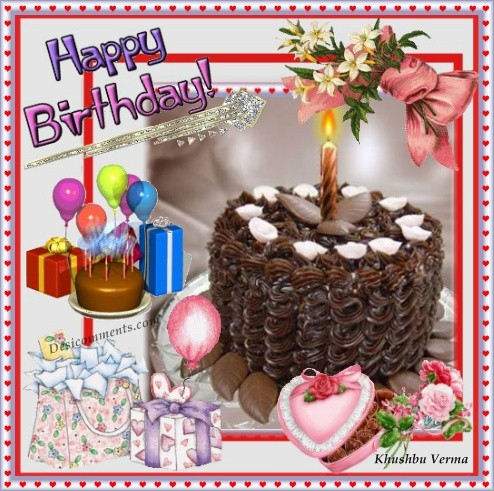 "Let these years go unknown...
Let the Earth around you become older...
But you never lose your luster...
You were always been a symbol of a pulsar...
Ever since I have seen you and met you..
It was only you and your smile...
That taught me how to smile and to smile with others...
You, my dear friend, always be younger...
And strong enough to face the world around you with might..
Wish you a best of luck for your future to come...
Wish a happy birthday...
Wish a happy birthday...
May peace and blessing of almighty be upon you..."

"There's excitement in the air.
Can you feel it everywhere.
It is an extra special day.
And I have come here to say.
A Happy Birthday to you.
May all your wishes come true.
May smiles be upon your face.
As your blessings you embrace.
I wish to you now all this.
As Happy Birthday to you I wish.
And may you have many more years.
Filled with joy, laughter, and cheers.
You should know that you are thought of.
In so many special ways.
You are loved, cherished and admired.
More than words can say.
Wishing you endless joy in life.
You are an inspiration for all that you do.
May this message be filled with abundant love.
and a Very Happy Birthday to you."

"Sitting there in that sand.
It is so grand.
You look up in the sky.
You will not cry.
The sight is amazing.
It was blazing.
Blazing with stars.
You think you may see mars.
It puts a smile on your face.
It is suck a beautiful place.
The stars shine so brightly.
Then you see one fall.
It looked so small.
It was a shooting star.
It fell so far.
Make a wish.
You close your eyes.
Wishing upon that shooting star.
HAPPY BIRTHDAY."

"Your birthday is the perfect time.
to wish you nothing less.
than favorite memories, plans and dreams.
that bring you happiness.
for birthdays are a link between.
the future and the past.
reminding us to treasure most.
those special joys that last.
HAPPY BIRTHDAY.."

"On your birthday,
I'm thinking about how much light and sparkle...
you freely dispense wherever you go...
how your sunny smile lights up any gathering...
Every birthday marks another year...
of you radiating positive, happy energy...
contagious happiness...
that infects all who come in contact with you...
May your next birthday find you the same glowing from within...
beaming bright joy on everyone you meet...
I feel blessed to know you..."
TRUE friend is hard to find,
Someone like you! Let me remind.
Birthday greetings, from my heart,
This celebration, we must start".

"Happy birthday on this beautiful day,
There's so many things, I just want to say.
You inspire many, with your thoughts and actions,
We're all so grateful, for your calm reactions.

Happy birthday on this beautiful day,
You've always been there, when we needed you to stay.
Kindness and thoughtfulness is your forte,
Our love for you, we wish to convey.

Happy birthday on this beautiful day,
We wish you the best, without any delay.
Hope you enjoy it, from beginning till end,
Here's a hug and kiss, we're ready to send".

"Today is your day, and you're wished the best,
I hope you celebrate it, with a lot of zest.
For today though you are a year older,
Store away your many wishes, until you feel bolder.
So let the drums roll and horns toot,
Now make a wish for a lot of loot,
Happy Birthday"...

Friends will come and friends will go,
The seasons change and it will show,,
I will age and so will you,,
But our friendship stays, strong and true.