Well her name means beautiful Jasmine !
Her initials are JSL. Please congratulate her on becoming Hot RED.
If you guessed who it is , include her name in comment section .
She has weird colored eyes ...and a broad face.. along with it she has a filter less mouth !!Her comments are a treat to read and usually require a dictionary and a quick call to an ELA teacher. She is either loved or whatever. There is no middle.
Her journey on India forum started on 20th February 2012.
She has turned IF-Rockerz like right now ..
Her first comment was :
You'll be surprised. Where do you live? I live near Naperville.
Posted: 25 February 2012 at 5:47pm
She did Urdu poetry also
Wah Wah Wah. Aap se inspire ho kar hum bhi irshaad farmaate hain
Arz kia hai...
Nigahein dhundein gi ab uss muskarahat ko miyyan
Nigahein dhundein gi abi uss muskarahat ko miyyan,
Ab Tannu ke saath mil kar na sink karna apne ishq ki naiyya.
She once made a post also
she can sketch also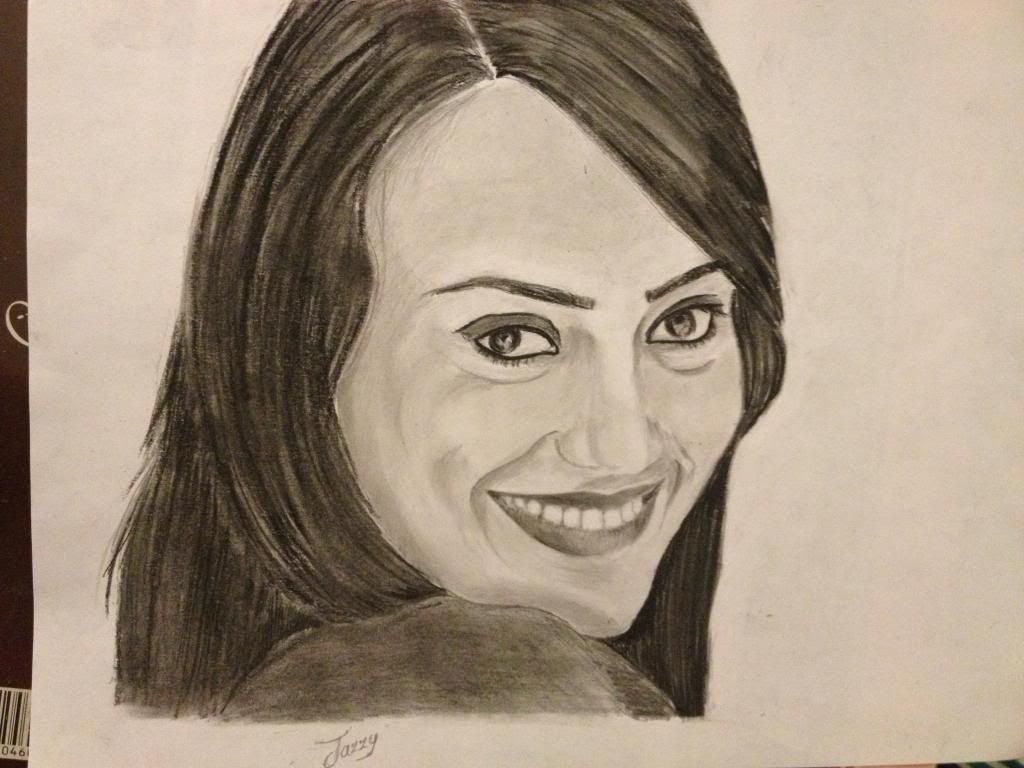 she writes Shakespeare style poetry also
an example:
The Dead Girl
a Poem
You found her there
You found me there
Hollowed out, empty and bare.
Except for the flies.
Vacant eyes and
Starless gaze.
The shine was gone
The sheen disappeared
The glimmer lost
But you had hope.
You saw the gleam.
You saw the spark.
And took the chance.
She was brushed off and
Propped up.
I was brought back from the dead
And with all but a
Subtle contact
A rush of blood flooded the
Cheeks.
All was pale, except for her
Fingertips which were etched
With eagerness
I felt the warmth of you, bestowed upon me
Starting from the lips and
Cascading outwards
And
All throughout me
She gave you her trust
She indebted her soul
And you greedily took it
Of course motives were slight at first.
Subtle from the start.
Not a clue or hint in the direction of deceit and wrongdoing.
All was well
For a fortnight or two.
Love seemed endless and
Shadows stayed at bay
They let me be and the iron clad grips they had on me
Had been
Abandoned and kept away.
But even in the presence of light
There's a corner of dark.
The sides overlapping and causing a shadow.
It creeps slowly and takes over
And soon you're left in
The dark.
This shadow left her alone
But leapt for him.
It ate him up and took his soul
And with it, it took hers as well.
And that's when all turned south.
For the color drained and warmth faded
And he left her just as he had found her
She was no longer
THE girl
I was dead girl.
j.s.l.


Edited by gossipgirlxoxo - 23 October 2013 at 2:33pm