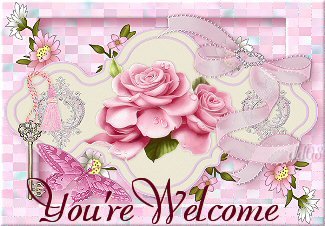 To the most Aesthetic jod Rajeev -Aamna Fc
Hi guys for the first time i am going to open a thread for Fc .I am really nervous and inexperienced in this matter but for my friends and for my favourite special person Rajeev i am doing this .I hope you all like it and if there is any mistake or fault please forgive me .
As this october holds a speciall place in Rajeev's life so i have decided to start this Fc by wishing the bday boy and celebrating it with us who had an unbroken relation with him .
So its 16 th october the bday of Rajeev who have become the hearthorb of millions heart .He is sleeping peacefully on his bed when his mobile which is most irritating enemy started ringing .Rajeev who returned home late night from his shooting was in no mood to pick it up he ignoring it completely covering his ears with his soft pillows turned the other side but friends its Rajeev's bday so how can anyone leave him alone his mobile started ringing again .Rajeev who got pissed off with his mobile's irritating rings saying goodbye to his beautifull sleep picks up his mobile and while rubbing his sleepy eyes says in his irritated tone "who the hell is but before he could complete his sentence his manager says in his usuall ever sweet tone "sir woh shooting start honebaale haai isliye agar aap" Rajeev who forgot that he have to reach his shooting place by 9 by hearing it giving affirmation goes to take his shower .
Rajeev who was told by his mother that he should thank and pray to god everyday for giving him strenth and everyday's will power to work goes to his small mandir situated at one of the corner of his house and prayed to god for being there with him everytime and also asked to bless him so that he can continue his work throughout his life .
After praying to almighty Rajeev heads towards his wardrobe and started choosing clothes as its a speciall day for him he needs to be get ready nicely .After getting ready he heads towards his shooting spot .
Rajeev who thought as its his bday he will greeted by his costars and unit people was almost felt dishearten when none of them greeted or wished him .Rajeev who was missing his parents his hometown thoguht to call them after giving his shoot .He was heading to give his shots when suddenly the lights gets off .Rajeev who was upset by seeing the power cut he became really irritated he started yelling when to his utter surprised he found flowers and sparkles showering over him .
Rajeev who thought that might his costars forgot about his bday was really happy by seeing this surprise he was about thank his manager and unit memebers when they said that it was his costar AAmna 's plan to celebrate his bday like this .
Rajeev who felt really nice while ruffling his hair heads towards Aamna who was standing in the shooting area and giving her a warm hug says in his sweet voice
"Thanks Aamna thanks for making my bday so so so speciall "
Aamna
who always wanted to see smile on Rajeev's face ruffling his hair abit says "ab kya yehi khare rahoge ya cake bhi katoge "
Rajeev who became really happy by seeing and getting so much love and care from his costars and unit memeebrs heads towards the bday area and cuts the cake. The unit memebers who became a family to them wishing him all the success started celebrating it in their own way whereas Rajeev -Amna who really completes each other after
feeding each other stealling some moments for themselves goes to the lawn area and forgetting everything started dancing on the tune of
"THORA SA PYAAR HUA HAAI THORA HAAI BAAKI"


Edited by ronojoy_ria - 17 October 2013 at 6:23am