Heyy Aapi!
Umm.. I suck with wishes actually!
I don't know what to say!
I always Thank God for bringing you in my life and you're a really really special person to me: my best friend, sister and umm.. a motherly figure.
Ok.. seriously. Thanks for helping me always!
Even after being on IF for two years.. I never know who are mods and how all the sistem works. I didn't even knew what are sigs, avis.. how to make 'em and didn't knew even how to use avi as my dp.
BUT.. then I met you.. and everything changed! I learned lots of things from you and will continue to do the same! From Psing to everything.. you have been an amazing guide, tutor.. not on IF only but also in my real life. I know that when I have a problem and need someone (who can understand me)'s msg, I have to send a msg to you and my problem is resolved.
*Khushi k ansoo* Thanks a lot. Even a Thanks is not enough for thanking you.. for everything you did for me! I bothered you SO much.. only you know that!
Aur kya keh sakti hun me?
Umm.. I better stop or I'll take the whole post! Dusre logo k bhi to msgs parne he na?
LOVE YOU!
Don't change ever and be the same you are now! You're a truly inspiration for me: a perfect daughter, daughter-in-law, student, sister, bhabhi, wife and mother!
LOVE YOU A LOT AAPI!
I really hope and pray to Allah that our relation will never break.. and it will become stronger day by day!
Last but not the least.. Wish you a really really happy birthday and may God bless you always with lots of happiness and success (in journalism too
). May all your wishes come true and spend a lovely day (Eid actually
) with my Jeejaji and Bhaanjees!
Sooo..let me start with a not-so-famous hobby:

Khuda aapki har khwahish ko poora kare
Dil se nikle jo aapki sada usay fauran sun le
Gham aur aansu bhool jayen aapki zindagi ka raasta
Aur har khushi aapki zindagi ki raah chun le
The sunshine of my morning, the moonlight of my night..my my...my everything! <3
I have SO SO SO much to write, but I've no idea where to begin or what to write. BUT, it's your big day, so anything and everything for you <3
Sabse pehle wish you a very very veryyy Happy Birthday!!
May Allah bless you with nothing but the besttt! Ab yeh to keh nahi sakti ke acha shohar miley..aur bahuttt saarey bache hon :P already yeh blessings hain Mrs. RK ke pass, mashaAllah mashaAllah..BUT, aage bhi life mein may you alwaysss be granted with happiness and love!
You know what you mean to me..no? PATA THA...RK ke chakkar mein main kahan yaad rahungi :(
You're the one person I know I can blindly trust and count on, KABHI BHI. No matter the time or the circumstances, I know you are and will always be there..and this doesn't just go for me needing your helping or for some faltu kaam...this holds true ALWAYS..even if it's when I want to vent about something or need sisterly advice..or if it's just to tell you that I love you, woman! <3
Know that I truly and honestly love you lots, beyond what I can put into words. Meeting you online was fate, but it was definitely a beautiful coincidence that I now have someone in my life who is so dear to me, someone so genuine and sweet that I'm glad to call my friend and a sister. Can't wait to meet you now!
Love you infinity x infinity, and even that to the power of infinity! NOW, don't start calculating it...there's no measure
Love,
Fariha aka Farii aka FSB aka LakhaniBai
Happy Birthday Saraa


May all your wishes and dreams come true. May this coming year bring you loads of happiness and success into your life.
You're an awesome, reliable and fun person to work with in BC
Your witty messages on WA make me smile :) I made you a little something (didn't come out that great so apologies in advance)
*Check below*
Happy Happy Birthday Saraa <3 As much as it kills me to be nice to you, I'd like to wish you a very happy birthday and hope you have a wonderful day. Since its your day, I shall be nice to you and offer you cookies *reluctantly hands you one*. Treasure this moment. But it kinda sucks cause you turn another year older which means you're now what, 343434 years old?
Anywayyy.. hope you get tons of gifts and whatnot. And I wish I was good at making sigs and stuff.. But I'm no graphics maker.. so unfortunately, all I have is my.. love for you.
-Jot.
SARUUU!

Wishing you many many many happy returns of the day. Hope you have an amazing birthday with loads of surprises and gifts.

May you have a blessed birthday.


God Bless. I shall give u birthdae gift soonish!


Love you loads,
-Ridz
Saraa Many many happy returns of the day dear
.. May God bless you with lots of love , happiness and success in life and may you continue to reach greater heights of success in your life and career .. Enjoy this day to the fullest and have lots of fun with your family and friends


I still remember the day I came to know about u in Sony Forums ..I was really amazed with your hard work and dedication
.. I always knew that one day u will really make it big on IF for sure and I m so glad to see u today among one of the best DTs on IF today
... You are really a wonderful friend to interact with ..Always remain the same .. fun loving and a caring girl


Happy Birthday to you once again
Wish you a very very Happy Birthday Saraaa
May you have all the happiness, prosperity, love, peace, friendship, harmony, health and smiles in life .. Have a wonderful birthday with the loved ones, eating loads of cakes .
Once again have a wonderful Birthday
Loads of love and best regards !!
Munni
Happy Happy Birthday Saruu! You've been such an awesome person and such a good friend of mine in such a short period! I hope and pray you have a wonderful day with your family, and you have an even better year ahead! God Bless You always, and may you always be smiling :)
Happy Birthday Saraa! I hope you have a great one!! I was so excited when you joined the Uttaran DT...i knew that i finally had someone to share my Uttaran woes with...lol...thanks for helping out with all the drama! Enjoy your special day!
JAZ
On this special day, i wish you all the very best, all the joy you can ever have and may you be blessed abundantly today, tomorrow and the days to come! May you have a fantastic birthday and many more to come... HAPPY BIRTHDAY!!!!
Hey Sara!
Happy Birthday hun! hope u have a wonderful birthday filled with lots of gifts and surprises! make sure u eat up all the chocolates before ur kids get to them. lol...
I've spoken 2 u the most from the new CCs (excluding preet, aanchu and khushi whom I knew from before) and I got to say ur an amazing person and have been so helpful...I can never forget how much u helped out with the eid thread and stepped in last minute when I got really busy. thanks again! ur a star and I wish u the very best in everything. here's two birthday sigz! hope u like them!
*Check below*
S A R A A A A A A A Jiii!
So it's finally the birthday of one of, if not the most proactive member of India-Forums!
I know that there's hardly anyone who hasn't heard of this superwoman, whether I'm referring to DT stuff, CC or BC related things, YOU are always there to get anyone's back in time of need!
On this day, hope the sun shines on you, the wind is at your back, your food tastes good, you see Inaaya's smiles and hear Eshaal's laughter everyday, not just on your birthday cos you are abso-flippin-lutely-awesome! Love you for who you who are!
And finally,
H A P P Y B I R T H D A A A A A A Y!

Okay. So I am not creative at all, especially when it comes to PSing. But here's an ugly one, with a super awesome tagline!
*Check below*
Hugs, kisses, and lots of love,
Sonia.
Happy B day Saraa!! Hope you have a rocking day and successful year ahead
Hey Sarahh!!!!
Wishing you many happy returns of the day Buzzer Jee ;) God bless you heaps this year and many years to come. Hopefully you'll become more wiser too
If you think am gonna be nice on your birthday then double think about it
Okay, i wonder if i will be taken rather in a humourous sense, since we barely know each other...but nonetheless have come across at times on NR ;P I shit at writing birthday messages, must have realised that now, havent you? Ok man Jesus bless you and may God bestows his love and happiness all throughout. Have a rocking and amazing birthday with your close ones. On this i pray that you have a surprising and awesomistic day which is unforgettable. Keep rocking and do amazing work around you. You're great!
HAPPY BIRTHDAYYY!
From Virina
HAPPY BIRTHDAY SARAA (the slave driver)!!! Okay, I ridiculously suck when it comes to giving birthday messages. So, just..happy birthday
Tareef karoon?
You're sweet, bit of a slave driver but definitely my ultimate savior when it comes to fashion! For that, jhappizzz!!
Yaaay! It's your BIRTHDAY!! Have a blast, go wild and when it's all over, sit back and let the realization sink in that you are growing older!
You should make sure that you let the realization sink in after you are done enjoying/celebrating the day. If you realize it first then all the fun would be gone which would be no fun at all. See, I care about you so much
Now, I'll go jump off the cliff cuz this message sucks that bad
Lolz
But seriously, Happy Birthday
Happy Birthday to my dearest Saraa Baaji (I just realized I can use the word when I am not asking for something)...
Dude I love you sooo much I cant tell you...
You know when I think of you, the thought comes as an inspiration...
The way you manage your life, what a balance between studies, family and India Forums? thu thu thu thu thu thu...
Knowing you has only made life better...
I hope you realize just how much you being in my life means...
I have amazing nieces, beautifuuul (thu thu thu thu thu), an amazing sis like you, and an apparently handsome bhaiyya too (lets keep the language censored here, asli feelings only on watsapp)
heheheheheheh
Hey Saraa Di...
naa not di anymore...ur my sweet Aapi now
Many many happy returns of the aapi and im so glad to have come across such a wonderful and helpful person like u in IF...ur those rare gems whom id treasure for sure
i still dont remember how our conversations began n grew...but we knew each other definitely before bollycurry
then working with u in BC and the ipkknd anniversary thread was some wonderful memories<3<3
i started my long notes here too so i better stop...
k before i leave...keep a piece of ur bday cake away from urself
, eshaal, inaya, n the other buzzers just for me
luv u<3
siona
n yeah i have something made for u...actually i could only manage barun n arhi...sorry if they arent gud
*Check Below*
to my lovely 10 day older former Beta.
Wow, you're literally just 10 days older to me - AND YOU ALREADY HAVE TWO KIDS. I cannot believe it.
I also cannot believe we lived in the same little island for years and never knew each other. THERE ARE BARELY HOW MANY POEPLE IN THIS PLACE?
ugh just think about Saraa, we could have spent birthdays together. how awesome would that have been?
but we cannot change what was, I'm just glad I got to know you now! Writing with you, getting to know you, has been a pleasure, and I want to wish you a very happy birthday from the bottom of my heart. you are a sweetheart and a wonder, inside and out, and I am honoured to call you a friend.
also this is going to sound weird, but please give your little ones a huge hug from me because they sound adorable and from all you've said about them, I already think of them as nieces so - hugs and kisses to them!
now, present time for mrs future saas of the baby prince:
*Check Below*
HAPPY BIRTHDAY ONCE AGAIN SARAA.
I was very tempted to record something in Singlish for you, or to write this entire message in Singlish, but I realised I hate the sound and look of it and if ever I feel the urge, I will just text you something in Singlish la.
(also very tempted to link you to the national anthem. or recite the pledge. you must be missing that lol.)
I SHALL BE STRONG AND RESIST, for you. just for you.
*hugs*
Radz
Saraa
Though I've not know you for long it feels like I've known you forever.
You're one of the sweetest person on I-F I have ever come across.
You are so approachable. I'm blessed to have a friend like you. May you have an amazing birthday, just like you. ;) Wishing you all the happiness your heart can hold. Partyy Hard.
Love you loads!
Cheers
Viz
P.S : You're gift is on hold. Will send it to you later in the day.
Hello Saraa Di!

Wish you a very Happy Birthday!

I pray that all your dreams come true and may god bless you with all the happiness and success in life.

Love you loads,

Mrina
Happy birthday my dear Saraa <3
I wish you all the best for your future and I pray to God that you get everything you want in your life.
With Love Baki
!Happy Birthday Saraa!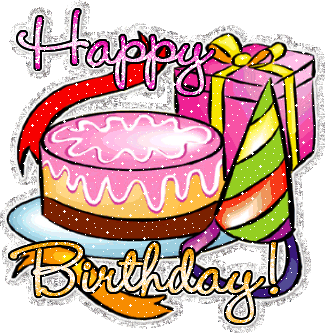 May everything happy,and everything bright
be yours on your birthday
from morning till night.
And then through the year,may the same thing hold true
so that each day is filled
with life's best things for you!
!!Have a Happy Birthday!!
Here's ur cake-
Treats from me-
Last but not least Here's ur gifts-
*Check Below*

Wishing u a great year ahead.God Bless n Good wishes!
With Lots Of Love,
Sri.
Happy Birthday Saara
. God bless you ! may you get happyness ,joy & eternity & all what you want.
Many many returns of the day!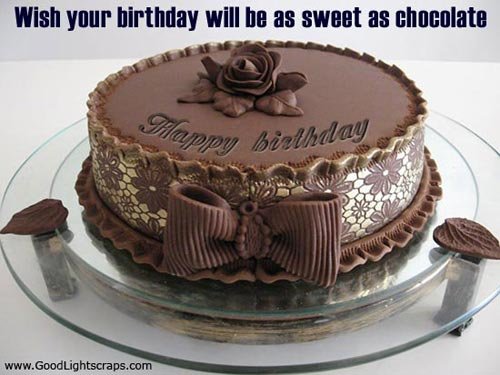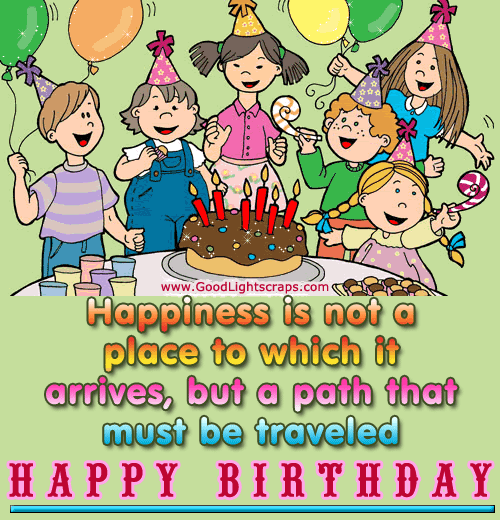 Dev
.
HAPPY BirthdAY Sara Aapi
It's Yo Birthday today Many Many Happy Returns of the day sweetheart

May God bless you with Thousands of more Birthdays
...and I wish for you that This day you would get everything you want

You are too sweet and Cute and I love you enna saara
A small gift for you:
*Check below*
Love,
Maham
Saraa, as I sit here trying to think of a sweet birthday message, I find myself drawing a complete blank. It's just not in my character to be...nice. So shall wish you a very somber happy birthday and gracefully move on. No? What do you mean you demand more? Always demanding, aren't you? I want this! I want that! Give me this! Give me that!
*takes a deep breath and plasters a smile*
Saraa, you're the most amazing Beta the News Room has had the fortune of recruiting. An asset to all situations, I don't know how I would've ran our beloved Fashion Police without you and your insistent pushing. I love the Good Cop/Bad Cop thing we got, me being the obvious. Ahem. Your ever-lending ear (read: WhatsApp) is a true source of pain relief and in short, I have trained you well. You're my protege and I wouldn't have it any other way.
I can't do this anymore. It physically pains me to be this forcefully nice. Now help me recover and pass me all your cookies.
As you know, I am graphically challenged - I can't even draw stick men properly - so I have no works of creation to pass onto you and too prideful to ask others. But I know my message trumps all so all's good.
Happy birthday once again and have a fantabulous (that is a word) one.
Wish you a very Happy Birthday Saru !
Hope you get all pleasures of the world, and always stay happy !
May god bless you with all Happiness and success
Stay blessed and Happy forever !
Loads of love
Deepali


Edited by -Alina. - 16 October 2013 at 10:18am