Hi all
I am Sia.. writing an FF after a long pause, had this idea for an FF for quite a while. Couldn't find fitting faces for it or must I say fitting persona for my characters..here is my first FF on ViCha.
Note:
I am no writer...I just have a concept- a story abt two people who are played by fate and I am sharing it with you all.. Dnt expect it to be in any league of the great or even good.
The story of true love.. who falls for whom, why is it at stake, who needs to understand what, who scarifies, who saves it and the one he loves.
There is only one way to know ...read on.
El salvador
mean 'the savior' in Spanish.

Character sketch:
Tara Ahuja/
She the smart and beautiful one, the daddy's princess.. never did she ask for more nor wished for,.. content in whatever she was given.
Jay

He, the one a personification of perfection- resolved in making his own identity, giving away the throne of his dad's empire.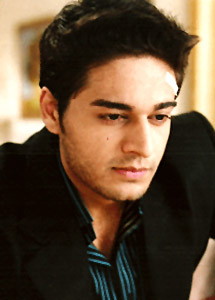 Neil Singh


A simple guy who has his own dreams.. but loved his family more than anything. The son of a shrewd businessman- Rudrpratap. Had a break up lately with someone he thought he was gonna share his life with. He is his father's pet .
Rudrpratap singh:

He is a businessman and means business every moment.. very ambitious and sometimes ruthless towards his enemies.
Yash Ahuja
The doting father..his day starts n ends with Tara, his only daughter.
Rudr and Yash are business partners, with Yash holding the most of the shares in his hand.. makes him the one on the top businessman in the country.


Fahim Ahmed Khan
One more character that you might want to remember is Mr. Ahmed
The lawyer- well wisher of the Ahuja family. He is loyal and holds many secrets...
Thanks for reading.
PS: This Won't have a Prologue ..I like keeping things a little mystic
If you like the concept please drop in ur comments n likes.
Regards,
Sia