Originally posted by BlueMystique
Originally posted by LooneyLuna
Originally posted by BlueMystique
Originally posted by LooneyLuna
Originally posted by BlueMystique
Sam...this is why when I made the thread I put up the reasons under it :P
Kitti smart hoon na main? I knew everyone would question me, much like I did you!
We are a curious bunch!
TUMHARE Jawab nahi!! (just lyk dat guy from 3 idiots)
Which one? #Suspicious
It better be Wangdu!
HAHA I mean this man...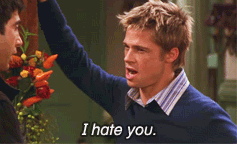 Yes cause you had a crush on me in the bachpans,
and DAN i ne'er reciprocate...
its ok ridz! Happens to the best of us ;)