This story belongs to four people. Four people who became friends not because they wanted to but due to the circumstances. An event that made them see the side of each other which was invisible to the world.
Amar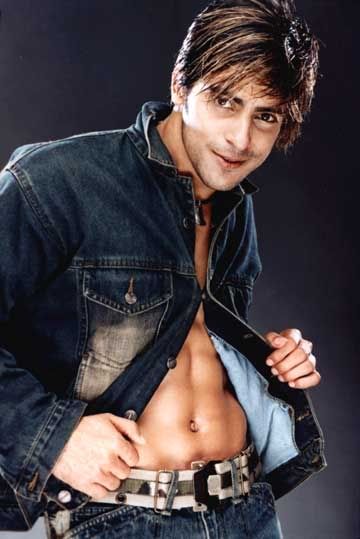 :
the college stud. He wasn't a play boy but all the girls in the college would die for him. Behind this stud lived a boy with a dream to meet a girl to live with him not his property. He wanted someone to love him not his money. He was a rich spoiled brat who wasted money as if it was water. He lived rich but dreamt like a regular man. Then a girl entered who made his dream come true.
Naina
:
beautiful yet simple girl. She lived for her dreams and her family. Her family was her widow mother. Naina always dream of becoming a famous fashion designer. She wanted to give her mom a big house and many cars so she wouldn't have to live in a chaul and walk around in hot summer days. Naina only lived for two things until she met a girl who became her best friend. A friend that naina could die for.
Kripa
:
she was a rich girl but she never acted like one. She didn't care about the money. She didn't spend the money one her self but on people who needed the most. She loved spending time with kids so she spent most of her holidays and money on orphan kids. She hated being alone in her big house. Kripa's mom died when she was three. Her dad was into business and for that he used to travel a lot. It wasn't that he didn't love Kripa but his work never gave him enough time to spend with his daughter. When ever he got time he spent it with Kriapa at the orphanage. Kripa always smiled and showed that she was happy but only he knew that behind this happy face there is a sad face and a girl who misses her mom almost every day. He saw the face that the world was not able to see.
Angad
:
a smart, young, and handsome guy of the college. Girls died for him After Amar. He loved to study especially about our country's past. He was excited to live every moment that his life offered. He used to live for his family but in a factory accident he lost both of his parents. Then he lived for his grandfather who passed away due to kidney failure. As time passed he realized that he has learned to live three people and himself.
brief note: this story will have different point of views and i will let you knoew about it as they change.
About the story: kripa is dead every one is mournign over her death. her death effects eachone of her friends differently and this story is about her and her friends.
Their story begins now.
------------------------------------------------------------ -----------------
hope you all like the intro ill continue if u guys want me to. so plz leave your comments.


Edited by zarna - 04 October 2007 at 11:33am