Home

»

Colors

»

Sasural Simar Ka Update for 30th September 2013
Sasural Simar Ka Update for 30th September 2013
Post Reply
New Post
.Tanya.
Coolbie
Joined: 13 June 2007
Posts: 27458
Posted:

30 September 2013 at 8:04am

| IP Logged




Shaurya tells Jhanvi to listen him before leaving.He tells that he knows he is a spoiled brat but he is in love with her.He tells that he will change hin for her.Jhanvi tells Sharya that person like him can't change and he can only trouble others.She tells that for his own interest he removed the patients without thinking where they will go.He calls Atul and Jhanvi comes to know that Shaurya admitted the patients in a nice hospital at his own expense.Shaurya tells that his parents were never with him and only she can tell him what is good and what is bad.He tells that his sister's love couldnot do what her slap did.He tells her to give one chance for him to explain.He tells her to come with him for dinner.She rejects but at that time a nurse comes there with dinner.The nurse tells that he loves her a lot.She takes her somewhere to show what Shaurya did for her.




Simar comes to Pari's room with her baby.Pari's mother sees golden bangle in Anjali's hand and tells that her grandson doesn't have anything in his hand even now.Pari tells that she will arrange something.Simar understands everything and takes out the bangle from Anjali's hand and gives it to Pari's Mom.Pari tries to stop Simar but she tells that its a gift from Anjali to Aarav.




The nurse shows Jhanvi that he is arranging the food for her.She tells that Shaurya has changed.Shaurya tells Jhanvi that everything is ready and asks if she would like to have dinner with him?She sits with him for dinner.




Sujata gets worried for Jhanvi and tells Roli to call her.Shaurya tells Jhanvi that he doesn't know how to talk in this situation.He tells that his sister Meghana lives in U.S and he will take her to meet his sister when she returns.Roli calls Jhanvi and she tells that she is ok and will tell everything when she comes back.




Mano tells Mataji that she is not liking the attitude of Pari's mother.Sujata calls everyone in the living area.Jhanvi returns home at that time.She tells Jhanvi that soon she will have to leave this house.She tells that the Pandit called to inform that a very good family expressed interest in Jhanvi and they will come tomorrow to meet her.Everyone gets excited hearing the news.

Pari comes out with the baby and suddenly the baby is about to fall and Simar holds the child.Pari's mother sees this and takes the baby from her hand.She gives Aarav to Pari.She tells Simar not to try to become Aarav's mother.

Episode Ends

PLEASE DO NOT COPY UPDATES TO OTHER SITES, THIS UPDATE IS MEANT EXCLUSIVELY FOR INDIA FORUMS MEMBERS

Edited by .Tanya. - 07 October 2013 at 4:07am

The following 5 member(s) liked the above post:

*Shruti*

,

shiny3

,

sita_rama

,

magss24

,

Surish

,
Dear
Guest
, Being an unregistered member you are missing out on participating in the lively discussions happening on the topic "
Sasural Simar Ka Update for 30th September 2013
" in
Sasural Simar Ka
forum. In addition you lose out on the fun interactions with fellow members and other member exclusive features that India-Forums has to offer. Join India's most popular discussion portal on Indian Entertainment. It's FREE and registration is effortless so
JOIN NOW
!
sita_rama
Goldie
Joined: 24 February 2012
Posts: 1742
Posted:

30 September 2013 at 10:33am

| IP Logged

thank u
Jaymaa
IF-Sizzlerz
Joined: 27 November 2012
Posts: 15175
Posted:

30 September 2013 at 5:46pm

| IP Logged

Thank you
Surish
IF-Addictz
Joined: 30 October 2011
Posts: 87004
Posted:

30 September 2013 at 6:20pm

| IP Logged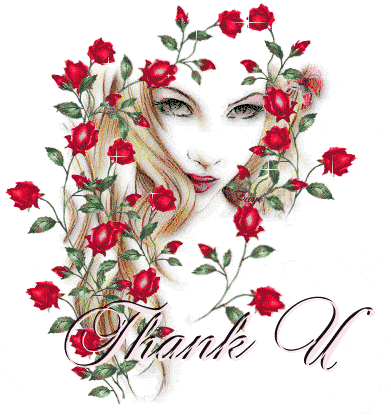 HemaG
IF-Addictz
Joined: 06 June 2012
Posts: 60186
Posted:

01 October 2013 at 1:25am

| IP Logged

thanks for the wu...
1307
Senior Member
Joined: 15 July 2012
Posts: 329
Posted:

07 October 2013 at 3:22am

| IP Logged

thanku
Post Reply
New Post
Go to top
Related Topics
Forum Quick Jump
Please login to check your Last 10 Topics posted
Rashmi Sharma's next on Colors to be a mature love story!
Rashmi Sharma is all set to bring in a mature love story for the ... 27
Vikrant to plant a bomb and force Simar to marry him in Sasural Simar Ka!
A high voltage drama coming up in the upcoming episode of Sasural ... 25