Arhaan Behl: I am too young to get married!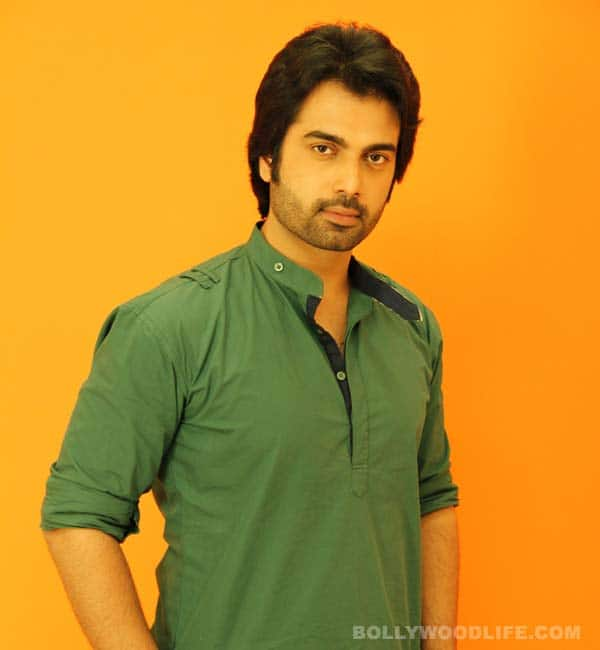 The actor became a household name after he played the male lead in Mann Kee Awaaz Pratigya on Star Plus and now he's trying to fit into the role of Raghu in Do Dil Bandhe Ek Dori Se...
Arhaan Behl is cute, shy and very charming. He tries to dodge questions about his marriage, but was ready to talk for hours about work. He insists that he wants to concentrate only on his career at the moment. The actor talks about his new show Do Dil Bandhe Ek Dori Se, why he didn't choose to do Pratigya 2, his plans for marriage and more...
Do you think people will forget Krishna from Pratigya once they get used to Raghu in Do Dil Bandhe Ek Dori Se?
Why should people forget? It's an advantage when people recognise an actor with their character names. Krishna has become a household name. When I was in Jodhpur shooting for this soap, people were on their rooftops screaming my onscreen name Krishna'. It's nice that people still connect and recall the character.
Why are you not doing Pratigya 2?
Coz I am doing Do Dil Bandhe Ek Dori Se (laughs). No, that's not the real reason. The makers approached me for the sequel, but I didn't take it up coz as an actor I didn't want to repeat myself. I had played Krishna for three years; now I want to do something new.
What made you choose Do Dil Bandhe Ek Dori Se?
This is something completely in contrast to my previous role. It's a very nice show and my character Raghu is something I can relate to. After playing Krishna, I think this was challenging.
What makes you relate to Raghu?
Raghu is a very ordinary guy who has a very mundane lifestyle. His diction and body language are very much like the real me.
Is there any similarity between your character and Salman Khan's in Bodyguard?
Yes, there are some similarities, but there's a lot more to it. However, I cannot comment, coz I have not seen Bodyguard.
How easy is it to play Raghu?
I think it is very difficult to play simple. He is an honest, ordinary and hardworking person. He is content with his life and is not too ambitious in nature. People will be able to connect with this role. To bring subtlety to the screen and underplay your character is not an easy task. And that's what makes me love this character.
Why didn't you opt for an urban character, considering you've done a desi role before?
I can't really keep something in my mind and try specifically for such roles. In fact, after Pratigya, the kind of offers I got were very similar to Krishna. I look at the scope of performance in any role I take up. My criterion is to be different. That's why I took up the character of Raghu.
Are you still in touch with the cast and crew of Pratigya?
I meet most of them very often, almost every week.
Who helps you to pick and choose your roles?
Frankly, no one. I take that decision on my own. Of course I discuss things with my friends, but I don't take advice from anyone.
Which character was easier to do - Krishna or Raghu?
I think both the characters have their own level of difficulty. I take a lot of effort to get into one character. There is a certain amount of research that goes into it.
How did you prepare for this role?
I sat with the makers and discussed my character at great length. They gave me their inputs and I added to it. My intention is to make sure that the character is portrayed perfectly. If that doesn't happen, then I have sleepless nights.
What was it like to shoot in Jodhpur?
It was wonderful, even though it was very hot. We shot in the desert among camels, which was a great experience. It's my hometown, after all.
And working with Alok Nath...
It was a learning experience. He is a school of acting.
Why has your look not changed in this show?
I wanted to change my look, but they could only change my clothes.
What did you do after Pratigya?
I hosted one season of Fear Factor and now we are coming up with another one soon. It's for BIG RTL Thrill channel. I have signed up for three more shows with them. The channel has now gone for a facelift.
What are your plans for marriage?
I am just 28 years old - there's a long time for that! When I think it's the right time, I will get married. I am too young to get married now.
What's your next career move after this show?
As an actor I'd like to take up anything that's different from what I am already doing. I have been offered films, but I didn't choose that coz nothing creatively inspired me.