May your birthday be filled with many happy hours and your life with many happy birthdays. HAPPY BIRTHDAY !!
Well, you are another year older and you haven't changed a bit. That's great because you are perfect just the way you are. Happy Birthday.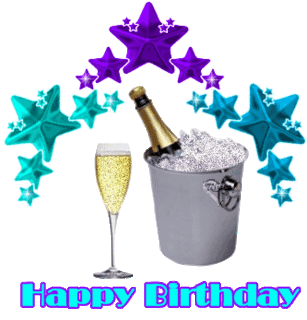 Happy Birthday!!! I hope this is the beginning of your greatest, most wonderful year ever!
When the world works right, good things happen to and for good people and you are definitely good people. Happy Birthday!
Wishing you a day that is as special in every way as you are. Happy Birthday.
On this special day, i wish you all the very best, all the joy you can ever have and may you be blessed abundantly today, tomorrow and the days to come! May you have a fantastic birthday and many more to come... HAPPY BIRTHDAY!!!!
PLEASE PLEASE PLEASE DO WATCH MY FIRST EVER ATTEMPT ON MAKING A MOVIE SLIDE SHOW JUST FOR AYAZ
http://www.youtube.com/watch?feature=player_detailpage&v=Gzgtf_cRqjM

HAPPY BIRTHDAY AYAZ


Edited by Rantara - 23 September 2013 at 1:09pm