Home

»

SaraswatiChandra HD Video Update Eng Subs 18th Sep 2013
SaraswatiChandra HD Video Update Eng Subs 18th Sep 2013
Post Reply
New Post
Dhruvie
Super Videobie
Joined: 13 November 2005
Posts: 37773
Posted:

18 September 2013 at 9:49am

| IP Logged
THIS IS A "MEMBERS ONLY" POST

The Author have chosen to restrict the content of this Post to Members Only.

New Visitors Register Now to view the content of this post. As a member you will also be able to participate in our discussions and its FAST & FREE!

Members, please Sign-In.

If you are a member and already logged in. Please hit "Refresh" on your web browser as it might be showing you the cached copy (from previously saved file from Temporary Internet Files).
The following 4 member(s) liked the above post:
wikileaks
,
ajitha10
,
Baingan
,
Surish
,
Dear
Guest
, Being an unregistered member you are missing out on participating in the lively discussions happening on the topic "
SaraswatiChandra HD Video Update Eng Subs 18th Sep 2013
" in
Saraswatichandra
forum. In addition you lose out on the fun interactions with fellow members and other member exclusive features that India-Forums has to offer. Join India's most popular discussion portal on Indian Entertainment. It's FREE and registration is effortless so
JOIN NOW
!
Baingan
IF-Stunnerz
Joined: 25 September 2008
Posts: 26423
Posted:

18 September 2013 at 11:30am

| IP Logged

Thanks for the link.
ajitha10
Goldie
Joined: 08 February 2011
Posts: 2209
Posted:

18 September 2013 at 12:00pm

| IP Logged

Thank u!
Surish
IF-Addictz
Joined: 30 October 2011
Posts: 83501
Posted:

18 September 2013 at 4:30pm

| IP Logged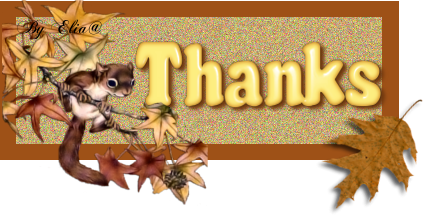 Amit.Ghangas
IF-Rockerz
Joined: 13 January 2012
Posts: 6501
Posted:

18 September 2013 at 10:00pm

| IP Logged

thanks.
Post Reply
New Post
Go to top
Related Topics
Forum Quick Jump
Please login to check your Last 10 Topics posted
TV shows and their connect with abroad shoots!
TellyBuzz presents the list of few shows which have gone abroad and ... 58
TV actors wish Eid Mubarak!
Actors of our tinsel town went on to Twitter to wish their loved ones ... 56