(Credits for Layout-Parichay Forum)
Hi everyone ..
I am here to announce the Votings for the Caption Contest that we had held ..
A big round of Thanks to all those members who took out time & participated ...

Rules:
- Vote for 1 entry only for each picture respectively.
- Please DO NOT Advertise your entry
- Please DO NOT vote for your own entry
- Please DO NOT create Multiple ID's to vote
- Please DO NOT vote through PM
- Please post the number of the entry you are voting for in this thread
- Last date for voting is October 10th , 2013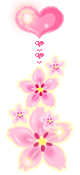 Here is Picture 1
Now for the Entries ..

Entry # 1
Pramad:
Oh my god kumud you have cavities?
Entry # 2
Pramad: Hmmm!! Open your mouth, let me check if your teeth are as good as your face, may be i can change my mind and...we may kiss and make up.

Entry # 3
I knew I saw you on the Colgate add!
Entry # 4
Pramad"Chalo Jaldi se daant dikhao brush kia,omg phir se cavity..!!"
Entry # 5
Kudus to herself: u will know how it feels to get squeezed when my Saras squeezes you where it hurts the most.
Entry # 6
Close up laga beta, chikne daant ho jayenge. (Use close up, your will have shining teeths.)
Entry # 7
Aapka mouth itna khaas hai k ji karey jhanktey raho!
Entry # 8
Pramad: I am sure you have lost you teeth, thats why saras rejected you.
Entry # 9
Its not my fault I don't have dimples!
Entry # 10
Pramad"Tum ne hi meri choclate khai haina,wapis nikalo"
Entry # 11
Pile daant jo tere dekhe sharabi main ho gaya. (Looking at your yellow teeth, I became a drunkard)
Here is Picture 2
Now for the Entries ..

Entry # 1
Kumari: Saras Jijaji aur kumud didi had made out before marriage. what cant we?
Danny: because i am not intersted in lanky females you see.
Entry # 2
Danny wondering: Love is a matter of chemistry?...Thats why this dude has treated her like toxic waste.
Entry # 3
I skipped my fashion party for THIS?
Entry # 4
Kumari:"To tum mujhe paise udhar nahi dogey?
Danny:"Nahi,Tumne pehle wale bhi wapis nahi kie"
Entry # 5
Sunny: PMS bhi nahin kiya, still she is crying non stop!
Entry # 6
Kya handsome statue khada hai, bolta kyu nahi?(What an handsome statue. Why he's not talking?)
Entry # 7
Hari, peeli, lal sab bati ka hai raj, par neeli kahan hai yaar!
Entry # 8
Kumari: Mujhe kuch sunai nahi de raha hai
Danny: Meine Kuch kaha hi nahi to tum kya sunogi?
Entry # 9
Oh No! I froze Him!
Entry # 10
Kumari:"Mujhe parlour jana hai..
Danny:"Fair and lovely use kro,Fairness treament ghar pey,appointment dun.."
Entry # 11
Kya haal kahoon apne dard ka Danny!
Kuch mat kaho kumari hum jantey hai k dard se tmhara kan kankhajoora hogaya!
Here is Picture 3

Entry # 1
Sunny: Oh my god kumud the view of saras bathroom is too good from here.
Kumud: Whats the use when can only see the bathroom door and a saint emerging fully clothed.
Entry # 2
Oh... Saras said no to her? I've been suspecting it but now i am sure he has the hots for me!!

Entry # 3
I told you im not Pregnant! Quit waiting for the reports!
Entry # 4
Kya?Pyaaz(onion) phir se Mehngi hogae...!
Entry # 5
Kumud: Saras has said no! Who can I possibly marry? Funny Sunny??
Entry # 6
Handsome hona zaruri tha isko? Ispe larkiya kitna marti hain. (Did he have to be handsome. Girls drool over him)
Entry # 7
Reeling ko ghortey ghortey sham ho gai par koi solution na nikla! Tsk!
Entry # 8
Kumud: Look that the audience, they want SaMud romance and we are focusing on my relationship with my abusive husband.
Sunny: I hope they focus on Me and Kusum's budding love
Entry # 9
I told you Is pyar ko kya naam do had a new season!
Entry # 10
Kumud:"Arey nahi Gambling ka number phir se haar gaye..
Sunny:"Meine kaha tha na double 8 lagao"
Entry # 11
Aur emotion Lao aur, kumud aur sunny, phir ayegi chamatkaari picture!

Entry # 1
Kumud: will you come in the front and kiss me? why are you so fascinated with my back?
Saras: The view is much better because of your backless blouse
Entry # 2
Saras: Look at me Kumud, stop faking annoyance, i know you are turn on seeing me in this white Kurta, your erratic heartbeat is giving yourself away

Entry # 3
Take a Shower Saras!
Entry # 4
Saras:"Oh madam chhute le lie Note to de ke jao"
Kumud:"Shitt isey Yaad aagaya"
Entry # 5
Kumud: what are you doing to me from backside Saras, my heart is about to come in my mouth.
Entry # 6
Phir se aa gaya vella, thoda to kaam karliya kare. <- I don't know how to translate this
Entry # 7
Zindagi Mai kabi koi aye na rabbi, aye to phir aisey chipak jaye na rabba!
Entry # 8
Saras: Can i remove your hair?
Kumud: Why?
Saras: Because they are coming between my eyes and your bare back
Kumud: Hww! beysharam
Entry # 9
Romance karo Kumud ko jab woh nashe me hain! Kuch alag hi maza hai!
Entry # 10
Saras:"Kitni hi transparent sarees pehan lo,Hott to meri Mom hi lagti hein"
Entry # 11
Iske baloon main kabutar ne...
(A pigeon in her hair has...)
Entry # 12
Haila makeup bina bhoot hai hum, kahin Dekh k Saras ho na jaye gul!
So let's start with the Votings now..
Good Luck to all the participants
Any questions ,feel free to PM me or post here ..
Happy & Fair Votings
All the Best
Saraswatichandra Dev Team ..