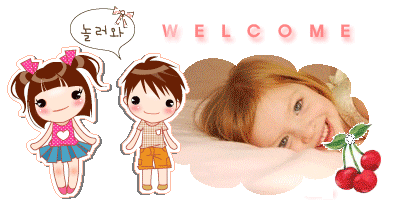 Maine pehne party shoes
Gonna let my body loose
Aur lee hai thodhi booze,
Let's party on my mind
Yun karte party-sharty.. Ye o aa ae
Masti ki kholo khidki.. Ye o aa ae
Jaise parwaah na kal ki.. Ye o aa ae
Aankhein do band karlo.. Ye o aa ae
Why why???
Because our show has successfully completed 2 years of journey.
.
.
.
Let's see what's going on famous Hanuman Gali. Too much hungama going on
. Lagat hain maAmiji and Phati sadi visiting H.Gali.. Let's see what they're up to..
.
(Conversation by JAMy)
LONG BACK THERE LIVED A PHATEE-SAADI And HER MAAMI JI AROUND H-GALI... ONE DAY THEY GOT DISINTEGRATED AND NO ONE KNEW WHAT HAPPENED...
Knock-knock.
.
Chchora opened the door. Hello hai bay bay.
.
Chchora
(exclaims)- maAMI ji aap? Andar aayiye na! Aur aap akeli, woh bhi iss waqt?
maAMI ji
- No. No. Hum alone naahi hai. Phati-saadee bhi toh hai. Out standing. Kono baat karat hai apne hasband se phunuwa mein!
Phati-saadi
comes in- namaste Sooraj ji, maaf kijiyega woh main thoda baat kar rahi thi apne swami se. Sandhya ji kahan hai?? Kahin bahar gayi hai kya?
Chchora
- Nahi. Woh idhar hi thi. Sandhya, sandhya, dekho kaun aaye hai! Jaldi aap chaay lekar aayiye!
Chchora
- Aur bataayiye aap dono kyon chale ayi yahan? Koi khaas baat hai kya?
Beendini enters with chaay in tumbler.
maAMI ji
- yesh. Wo ka hai na ki humri phorum mein conphushaniyaan hai tum donon ke rishta leke.
Beendini (astonished
)- Hum donon ke?
Phatee saadi-
Haan. Hum aap ko samjha dete hain. Woh kya hai na ki...
maAMI ji
-
Hello hai bay bay...Phatee saadi, jab headwaa ihaan prejent hai to tailwa no moving. Samjhi! Wo kaa hai na ki Sheebz ammachis paagal ho gayi, yaani maad! Brain-phever! TnJ chali gayi! Dishappeared! Raami bani haraami. Laami gayab. Ihaan tak ki Main jo amma hai woh ghajini avatar leke yahan wahan ghoomti rehti hai. Bas only roaming- no outgoing, no incoming.
SoorYa (together)
- Par kyon?
maAMI ji
- Saare logan ko ek hi doubt hai.
Soorya
- Kya?
maAMI ji
- Ki aakhir tum dono ki rishta kya hai? Humra matlab hai bhat eej your relation?
Phatee saadi
- Maami ji, yeh aap kya bol...
maAMI ji
- Phati sadi, you no teach me. Hum ka pata lage hai ki kahan ka bole jaawat hai.
Sandy-
Par maami ji, hum toh pati-patni hai.
Phatee saadi
- Devi maiya, hum yeh kya sun rahe hai? Sandhya ji, hum bhi patni hai. Aur...
maAMI ji
- Kaahe matlab hai tumri phatee saadi, bhat you mean? Hum vidhwa yaani window hai kaa?
Phatee saadi
- Humara wo matlab...
maAMIji
- I eej know. To sun Beendini ji, hume ihaan isliye sent kiya gaya hai ki hum tumra eskaaminashion kare aur confirm kare ki who are you phor each other yaani hum aap ke hai kaun?
Sandy
- Toh bataayiye na maAMI ji, Hume iss pratiyogita ke liye kya karna padega?
maAMI ji
- Beri simple. Hum jo koshtyan pooche jawat hai, sirf uska jawab diyo.
Sandy
- Theek hai.
maAMI ji
- Istart the game phati saadi.
Phatee Saadi
- Toh humara sabse pehla sawaal hai Sandhya ji se. Sandhya ji, aap yeh bataayiye ki aap ko apne pati sab se zyaada HOT kab lagta hai?
Sandy
- Jab Sooraj ji ko bukhaar hai.
maAMI ji
- Hello hai bay bay! Kahin humra chchora ko aag na lag jaaye!
Phatee Saadi
- Toh sooraj ji, agla sawaal aap se. Soch samajhkar jawaab dena. Aisa kya cheez hai jo Vikram ji Meenudi ko shaadi ke baad, Mohit Emelie ko shaadi ke pehle, Dilip ji Chavi ko dene ki koshish tak na ki, aur aap Sandhya ji ko dene ki koshish karte karte haar gaye???
Chchora (shy)
- Woh woh woh mein kaise kahun?
Sandy
- Iss mein sharmaane ki kya baat hai Sooraj ji? Very simple. Gulaab.
maAMI ji-
Wah. Wah. Wah. Wanderphool...
Phatee Saadi
- Sandhya ji, kya aap apne pati ko pasand karti hai? Jaise main aur mere swami hai!
Sandy
- Haan. Bilkul.
Phatee Saadi
- Par mera sawaal woh nahin hai. Yeh hai agla sawaal. Aap ko hume yeh bataana padega ki aap ki zindagi mein shaadi ke pehle aur shaadi ke baad kya kya farak hai??
Sandy
- Kuch zyaada toh nahin.
Shaadi ke pehle mujhe Maa thi- shaadi ke baad Bhabho.
Pehle bhaiyya, ab Vikram bhaiya.
Pehle bhabhi- ab Meenakshi.
Pehle Preeti- ab Emelie.
Pehle baap- ab Sooraj ji.

maAMI ji
- Kyaaa? Yeh hum kya sun rahe hai, bhat I eej hearing. Toh tumra pati kaun? Who eej your hasband? Kamaan. Tells us.
Phatee Saadi
- Haan. Aap yeh kya keh rahi hai Sandhya ji?
Sandy
- Woh toh mujhe shadi ke pehle bhi koi husband nahin tha, aur ab bhi nahin!
maAMI ji
- Phati bitiya, do you know bhat devi maiyya is hearing?
Phatee Saadi
- Haan maAMI ji. Par Sandhya ji, toh phir Sooraj ji kaun hai?
Sandy
- aao ji jaao ji dil se dil milaao ji. Aa gaya hai dekho
BODYGUARD
...!!!
Phati saadi (shocked)
- Kyaaa??? Toh aap se ek aur sawaal poochti hoon.
Sandy
- of course. I love sawaals...Proceed!
Phatee saadi
- Aap sochiye, sochiye ki jab aap nahane bathroom jaa rahi hai, tab aap ke pati dev nahate bahar aa raha hai, woh bhi sirf ek towel pehenkar, hattha-katta, lamba, sabse handsome, geele badan, hothon pe muskaan aur aankhon mein nasha.
Woh toh sapnon ke raajkumar jaise dikhte hain, Prince in a Towel, standing like a tower.. Aur agar aap ko uss waqt ek gana gaane ka mann kiya, jaise 'raat ka nasha abhi' ya phir mere aur mere swami ke 'jaadoo hai nasha hai'...toh aap kaun sa gana gaayegi???
Sandy
- This is so simple Phati jee. Yeh hai woh gana.
Parde mein rehne do, Parda na uthao,
Parde mein rehne do, Parda na uthao,
Parda jo uth gaya toh bhed khul jaayega.
Allah meri tauba, allah meri tauba...

maAMI ji
- Arrey oh Sooraj bituaa, hum ka dar hai ki jalebi ke aatta ghis ghis ke tumri poori jindagi ghis jaayegi... Hello hai bay bay bay. Bhat did I heard? Bhaag phatee-saadi, bhaag... Kahin yeh sunkar meri tiraak suit bhi na phat jaaye. Agar aisa huyi gawa, toh log hum ka majak uda deve hain ki woh dekho phatee-saadi ki phatee-track maami.
.
.
.
And they ran & disappeared in Hanumaan Gali...
.

||In Your Eyes||

(by Tacker_holic)
When I look into your eyes, I am nothing but amazed,
My own dreams are reflected and I see a lifetime with you,
I see a love that is growing firmly into our lives.
I see a warmth and truth filled with a caring heart.
In your pearl
l
ike smile you have gifted me such joy.
In your eyes the whole world opens up,
Like the sea in your eyes .
Giant waterfalls surge like gigantic waves.
I see flowers as they bloom in your eyes like a fresh spring .
The stars and the moon are consumed in your eyes.
As I lean towards your lips
For your heavenly kiss
I can see it will be.
Just me and you, in your eyes.
Let me into your life and I'll show you the way.
Like an endless dream I'll always be there.
Forget about the past and look into the future,
Just wanted to let you know that I'll always be with you.

How "Diya aur Baati Hum" changed my life or rather say Every DABH-Ian's life?
When I watched first episode 2 years ago
@9PM,
I fell in love so quickly, I knew
cognized
then
This show turn into integral part of my life.
It's Every DABH-Ian's Light'
Sun, Moon, Star.
SurYa taught me what real
LOVE
is all about
Today I'm
celebrating
my love for DABH n
cherish
it in every way.
This show given me
desire, aspiration and trueness
When
gravid
storms have come my way
SurYa
blissful adventure
chemistry helped me to
survive.
The
felicitousness
and
gladdeny
DABH brought to me,
Angelic memories--the
laughter
and the
tears,
Eternal love of SurYa shown so
profusely.
DABH is the most
salutary, earnest
thing happen into my life,
Like an
angel
from out of the
sky.
And I know one thing sure: It'll be
costlier
still,As
time
goes by.
HAPPY 2nd ANNIVERSARY to Diya Aur Baati Hum!

||Waves of our Love||

(by Tacker_Holic)
We followed the moon along the shore
ankle deep in the climbing surf.
The peaceful effect was impossible to ignore
as we shared smiles for all we were worth.
Your hand was securely in mine,
our connection had never been better.
Two sets of footprints were left behind,
washed away just a few seconds later by the flowing waves.
We spoke softly of the joy we were feeling
as the night air drew in.
This atmosphere was so appealing,
accented by the calls of seagulls.
I notice how your hair shines in the moonlight.
The moon glow had me lost in your eyes.
The circular flow of our love was so perfect
that it lit up more stars in the night sky.
Moments like these are treasures to be kept
within our loving hearts.
As we walk through every wave,
a new level of love is rekindled in our lives.


--
Malika of His Hands
--
(by Padbear)
This is a surprise to me. I closed my eyes and thought...what is going to inspire me about SurYa at the 500 episode mark. Guess what thought came to me - hands.
Yes,yes throw camels, throw bananas. Paddy is a nutter. I have also made a 180 degree turn like Sandy (it's the fashion these days) and now I present The Hands.
So being the new romantic that I am, I thought about the very first hand hold. Know when? It was when Sandy noticed that Suraj had a wound on his hand (after he had put ointment on her bruised back). She reached out for his hand and then gently started the hand holding tradition. Back then, it needed an excuse like burns and scratches and maybe even paper cuts. Next, she was still very much in love with his hands and bought those famous sky blue oven mitts to protect her Diya's hands from burns in the MKD. She went there and even put them on his hands, one by one while all of Hanuman Gali passed by and Bhabo looked through the window (wild guess). Those were the days when Sandy was glowing. No doubt about the love then.
On August 29th, it was the hands that really told me that SurYa were a couple. Her hands in his? No. His hands in hers, very briefly. Maybe the only time ever that she said with her hands that he was hers, she was going to look after him, didn't he know? She let him embrace, she waited and gave him free reign of where his hands wanted to go,her hands cradling his. Bringing him into a tighter cuddle. All those messages were conveyed. Never mind what else happened/didn't happen. I look at the hands, and they tell me what Sandy has never been able to express by any other means.
Then the storeroom. Not as if Suraj can't just get what's on top of the cupboard. But he lifts Sandy and then they all fall down neatly on the sack of moong dal. And what happens? Sandy's hand searches for a resting place and finds its way into his hand. This time she was looking for a hand cuddle. I mean there was absolutely no need for it. It didn't help the balancing or in the getting up. So conclusion - her hands haven't forgotten that long days before, after some very tough times, they reached out to connect. That touch communicated an instinct to always protect and also be protected.
Sandy is the Malika of Suraj's hands. Mind it!



Now let's see what sirprise

SoorYa give to our few beloved senior ladies of the forum... Eysh! Kahan se to begin karein?
.. Oh yeah i got it.
Deebz:
- We've bought
922.22
miles long bandhani saree only for you. You can now shed unlimited pure water flowing from your eyes into this river.
.
Shehjar
:- We've decided to gift you
"Elephant tooth".
. Kyon ki kya hain na ki unke chew and showing teeth are different.
.

UMDU
:- WE AINT ELIGIBLE YET TO GIFT HER SOMETHING. Bas only request karte hain ki instead of
"die-hard"
, she should become a
"live-soft"
romantic.
.
Fatima
:- No First of all, No second of all, No you know what, No cola overdose.
. Only
"Pure Local Mohabbat"
means
"Shuddh Desi romance"
.. Loads of love Dil se.
.
Bharathi Aunty(
)
:- Yeh
"Ruby on Rails"
ki maala exlusively created for you.
"Rahu, Ketu, Shani"
ki nazar na laage aapko.
.
RamaDi and HemaDi
:- Both are vibrant ladies of the DABH-ily.. Therefore,
"Jhadu ki Jhappis"
without
"Muwaah - Chumma".
.
.
Ideas:
- ramasuresh, jhema, Deebz, shehjar, -Amlu-.

Siggies
:- surya4ever, ramasuresh, jhema.
Picture collection:
- surya4ever, ramasuresh,jhema.
Poems
:- Tacker_Holic, Amlu.
Decoration
:ramasuresh, jhema, Amlu.