H e Y a !
and Welcome to the
Welcome to our version of Member of the Week called Shaksiat-E-Khaas Of The Week
Waise to All Shaksiat E Khaas are Isspecial But this one is a bit Extraaa ...Okay She is like really Special once u Know u will definitely agree with moi





Now let me present before you... our extra special Bakri (this name was given to Isspecial Hot seat members by our very own CM Jyo to I gotta follow the Boss
.).oops I mean our grand
Shaksiat-E-Khaas of this Week .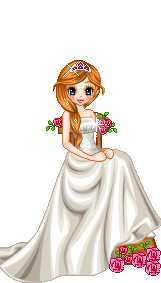 Na...Na..na...Itni jaldi nahin

Let me give u some hints about our dearest member on the hot seat first

She is a huge fan of the show and of Asya and ArYa as well


You've seen her as the Cool Boss and you are seeing her as as super cool member too

She writes awesome analysis posts

If you've interacted with her ,then you will say she is one of the coolest and sweetest ones on this forum (obviously mere baad
)


Any guesses who can b this interesting person

Its none other than...

--------------------------------------
--------------------------
----------------
---------
-----
---
--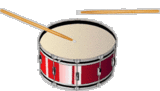 **Drum Rolls**

-Shayari-


Congratulations Rosh


Here r some basic questions for our Pyaari Rosh

Real name:(Full but optional)

Nickname:

Date of Birth

Place of origin:

Hobbies:

Profession:

How u came to know about IF:

Your closest friends on IF:

Your favourite color:

Your favourite film Actor/Actress(Hindi and English):

Your favourite Film:(Hindi and English):

Your favourite Cuisine:

Your favourite telly actor/actress :

Your favourite Song:

Your favourite holiday spot:

Your favourite T.V programmes:

One thing u simply adore about IF and one thing you dislike about IF:

On a scale of 1 to 10 how much will u rate Qubool hai show:

Who is your favourite character from this Show and Why :

Other than QH forum which other forums do u visit:

For now I guess this much is enough
..but beware I will b coming with my next question set soon after you answer these
Here is the SEKOTW Siggy for u made by -Ravjot-

Have a rocking time on the Hot seat Rosh
So friends let the grilling begin in style
Regards

[Layout: Visha_Dhami]