I waited for the day to see you-Friday..They call it auspicious
Your presence is all that makes a dull life worth living
Your every performance truly enthralling
After long we see you with your buddy, What had surpassed that moment?
Nothing in my life,To see you together a true delight
Life incarnate in your friendship, immortality glowing
Where have I seen a friendship like thine?
Nowhere, but the pain that grows in seeing you apart ,
I cannot describe the sinking feeling
But why talk about that when my heart's desire has been fulfilled?
Lest one is left- to meet you in person
To feel the sweet trails of your friendship
To recollect what is deep ,love ,bonding all fulfilled
Valentine day special
The flowers bloom in eternal freshness
Wafting out a fragrance so rare and exquisite
As I sit on the stretching meadows wondering
Why all beautiful things are rare and precious
My patience tests my love for you
I sit there waiting, I see the sun blotting
Filling the skies with romantic hues
Its the 14th of February,past noon
i am waiting with a patient smile
Has my heart reached to to you
Do you not hear its desperate plea
Has my rose withered without your sight
Do i bear the brunt of uncertainity of seeing you today
I assure myself nothing is wrong
Are you stuck in a traffic jam?
Why is your cellphone engaged
Are the heart networks busy?
Or have you gone off to meet Dr.T?
If you want to , please do it on Rakshabandhan
Ah! I can see you now walking towards me
Your hair dancing in the mellow wind
Your eyes taking the beauty around you
Your face resplendent with happiness
Poof it vanishes...the mere reality of it is
OMG...Why is it just a dream?
A girl in red blushes in memory of her beloved
She brushes her flying her hair
Back with a determination and love
A fierceness evolved in her to see
Him dancing gaily with another
She checks her appearance in the mirror
She runs to the dias where he stands with another
Reluctant,shy,his hair dancing in wind
He gazes at her long ...bewitched
Leaves his partner in desolation
Through the echoing ohlala
He and the girl waltz in style..
The world seems crumbling under pressure of exams
More to study more to achieve to impress
Oneself, in the path of life all is about success
And money, but love is priceless,it is blind
Under your heart, the world seems wonderful
My beats are in resonance with yours,
My blood pressure's rising due to excitement
My brain is hallucinating or not?
Am I seeing u here?Have you come to rescue me?
Are your strong arms ready to embrace me
And lift me away from this calculating world
Thank You
To AS <3
Those eyes convey a story untold
Of love and kindness and sometimes bold
I blink back the tears that fill my eyes
Why are you not responding to my cries?
Where is the friendship and warmth you two shared?
You just speak dialogues ,expression is spared
The look in your eyes' is no more the same
Is it some trivial fight or a matter of fame?
Gone are the days when you walked arm n arm
Saved each other from every harm
All is left is residual love
How could this happen ,how?
I told my friends what in an ideal pal was
Quoting your example, is that past?
Times have gone by again so have seasons..
For this cold rigidity are there reasons?
I still have my belief in your friendship
Infinite love for each other you equip
Nothing's gone wrong ,everything is fine
We will see you in future, untouched your love
As it gets older,it gets better
Just like fermented wine!!!
In the lores of the yesteryear , they said
They great epics contained all that were
None emotion spared in the royal househoulds
Betrayal , love, bravery and sacrifice and patience
Jealousy , ire , cunning, shock and impatience
But this time i'm just dealing with real emotions
To watch the minutes of precious ballad
Yet recounted so mystical, so hear oh all , how i possess them
Betrayal by one loved to see him side another (sigh)
Love for all but dauntless passion for one
Bravery to deal with exam stress and watch mahadrama
Sacrifice my dinner at a popular restaurant
Patience to wait until the die is cast( literally)
Jealousy at that sleek cat smiling at her husband's misfortune
Cunning to win him over to my side as an ally
Shock at how emotionless a person can be
Impatience to wait for another beautiful drama
So ends the Mahabharata of Today
But wait...dint the then Arjuna love many?
is it just coincidental that i loved arjuna the most in pandavas?
was he just as captivating?
Was a slight gestures enough to make me blush?
I ponder day and night and wait for a sight
Of this modern day hero who thrills me
Who stills time by all pretexts
Exams no enemy , dad no fear to watch all obstacles i shall tear
For the history repeats itself , and a dusky , handsome man
With trails of girls enthralled , stands unmoved
Storms hailed in the core of Scotland,
The princess stared ahead distraught ,
She was hailed for her beauty and her heart
And her whole delicate making was called an art
But none she found to suit her life
Though every prince wanted her for wife
On the nearby shore lived a archer
Whose eyes as bright as lightning and sharper
Than the arrows he wielded, His smile
Divine, majestic and true and not beguile
A tall , dark handsome man
Who every damsel wanted for her clan
One day the princess stood on the demon rocks
Surrounded by suitors, here she had too make a decision
Though everyone tried , no one had precison
The arrows they shot were more like that of Cupid
Oh!How could dad select someone so stupid
Alas in her thoughts she was immersed! Close to edge
She stood and her foothold lipped over the ledge
Down she hurtled those rocks , unbound
There her suitors stood dumbfound
Who wade through those cursed waters?
Even if meant they were her suitors
The archer from afar saw the splash,a damsel
He thought was in distress, never did he guess it was the princess
Whoever it was, without a thought he plunged into the sea
Though his sister gave a heart rendering plea,
Dont go brother, she cried, we wish you be alive
But his rippling muscles fought the water ,to survive
He came back with the princess ,no clue he had
The princess loved the archer and told her dad
That riches came from within and status too
Do you know how those princes stood ?you have no clue
Let me have the biggest treasure of my life
Let me be an archer;s wife
An archer who can make the world swoon
And carry all ladies over the moon
But a man so humble and talented
To leave me totally enchanted!!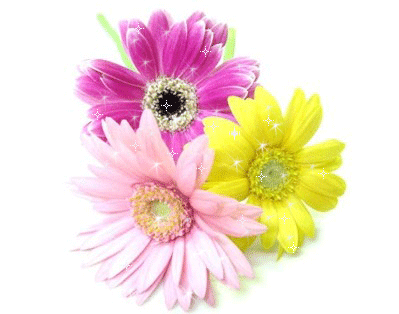 Poems by misha
What I say for U Sir
U R so dashing and cool Sir
CID is incomplete without U Sir
A closed eyes shooter U Sir
Sharp minder U Sir
A smart cop of our nation U Sir
U R best in ur profession Sir
One of the best intelligent officer Sir
A very honest inspecter Sir
A tough, suave and super detective U Sir
Ur body language is just flawless Sir
Ur single smile make us happy Sir
Ur friendship is very inspirable for us Sir
It is a list for U Sir
I know it's very few Sir
But it's my message for U Sir
Which I try to share with U Sir
My best wishes r with U Sir
Master of expression U Sir
A sharp shooter U Sir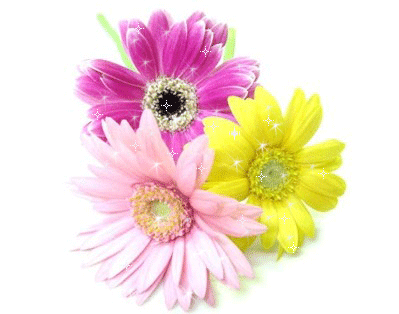 Poems by Soni
Deewangi
Meri deewangi se gar wo wakif hote..
Tho hamare saanso mein apne mehak pirote..
Har lafz har alfaaz har naksh mein unka noor hota..
Itni khushiya milti ke, gham koso meel door hota..
Har savera har shaam unke naam hoti..
Aankho mein aaz, hoton ka jaam hoti'
Ab tho bas khwahishe hi reh gayi hai milan ki'
Bas faasle hi reh gaye hai dilon ki.
Tanhai
Dard bhi to hua, tere jaane se
par sochata hun ,kyun ho gaya ek anjaane se
aaj phir se aankhen nam si hui,
wohi shaam aur tanhai pehchane se.
tum agar ek bar aate, phir chale jaate
bewajah hi sahi kuch to kahe jaate
par umra beeti intezaar mein,
bas ek baar to jaane ke liye aate.
tasvir chupaye dil mein keh raha hoon khud se
tanhaiyon mein umre basar hogi ab ke
saath agar ab bhi tum do,
ghum saare hi door ho jaate ab se..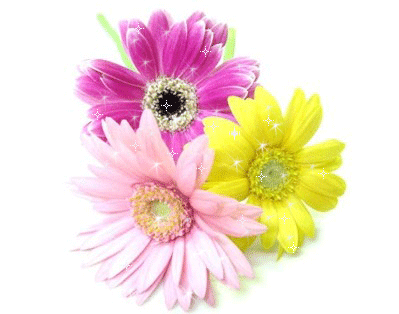 Poems by Raaz_Sweet
Happy Birthday ADITYA SRIVASTAV
Around the world are there fans of you
Waiting to wish you on one day
With lots of love from their hearts.
Because that is the place where you stay,
Birthday is one special day in one's life
But we your fans have two such days.
One is ours and the other is yours.
With happiness and celebration surrounding us from all sides.
Happy are those who get good friends,
And those who are appreciated,
But the happiest are those people
Who live as your fans and proudly say "I am Abhijeet's fan"
In front of your angel eyes we are mesmerized
In front of your smile we lose ourselves
In front of the same blazing eyes we get scared.
But in front of you we surrender ourselves
Joyful and happy are we to the core.
Because it's your own birthday today
Celebration is the most important part
As this day even without celebration will remain as the most unforgettable day
Each of your fan's life, your position is that
You are a very concentrated energy drink,
Giving anyone the strength to face anything.
& the devotion and determination to do any impossible task that they think
Each day of your life,
May it be filled with only happiness
May the Lord shower his abundant blessings on you.
By changing your difficulties and grief's to joy and happiness
The thing which we as your fans like to tell you
Is that we love you from the bottom of our hearts
And the last but not the least.
We would tell you" A VERY VERY HAPPY BIRTHDAY DEAR
ADITYA SIR".
ADITYA SRIVASTAV aka ABHIJEET-MY EVERGREEN HERO
This man,
With his eyes he hypnotizes me
With his smile he takes me miles,
Through his suave looks, he arrests me,
With his blazing eyes, he scares me,
Through one excruciating look, he tears me apart,
With his love for Daya, he awes me,
With his vanishing acts, he upsets me,
These words too less to describe him,
This Gentleman with a pure heart,
Who else could it be?
Other than this heart stealer?
The man with whom i fell in love at first sight!
The man who is my evergreen hero
Yes, It is ADITYA SRIVASTAV aka ABHIJEET!!
And to my eyes you are a treat.
Your smiling face boosts me up.
The same smile make my love for you deep.
For thats what i saw at my debut.
This occurred not to a few.
At unnecessary things but you, I don't care to stare.
Your leadership traits are worth admiring.
From doing your duty, nothing makes you stop.
Poems by Gadhadada


ABHIJEET- The Super Cop
His aim is always set
His moves is always straight
His sigh takes a deep breath
His shoot be as Accurate;
He hardly use his built in Slap
His punches, kicks shows with a Gap
His Quick sharp orders always obeyed
He always crisps them with His gaze;
His eyes Speaks with Volumes
His tongue takes Decision fullsome
His anger merged with his mind
His justice came in a nick of time;
He is Suave, Spontaneous, Strong and Rough
He is Skillful, Determined, Talented and Tough
He is the Master of all expressions and Emotions
He is the Sharp shine without any Two Options;
He is a friend always be Desirable
He is the Man calling Himself GEM GENTLE
He is the One of the Pillar without Two notes
CID would be standing Proudly on His Boots;
It's quite Difficult to place them in any Category
He is a Person LORD send to earth very rarely
He is the whole package of love, Pride and Dignity
He is the ABHIJEET, the Super cop in Reality...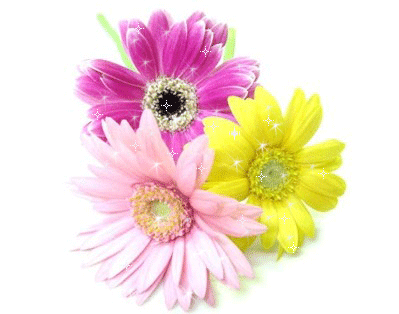 Poems by neha_dna

Te Amo ADITYA
Aap ke har avtaar ne
Ek ahem MUDDA duniya ke saamne laaya,
SATYA ka saath dete hue
Aapne LAKSHYA ko paana sikhaya...!!
Aap ki har adaa ke hue hum deewaane,
Phir chaahe woh SAMEER ho, MURGI ya PUTTILAL;
Humaare liye toh har din Holi hai,
Jo hum pe barasta hai aap ke pyaar ka GULAAL...!!
Aap ne humein yeh ehsaas dilaya
Kitna pyaara hota hai MAA ka pyaar;
Chaahe kitna bhi negetive role ho,
Aap ko dekhte hi bikharti hai nafrat ki DEEWAR...!!
Jab Sr. Inspector ABHIJEET aatey nahi nazar,
Dil ho jaata hai bekaraar;
Badi mushkil se khud ko samjhaati hoon
"DIL PE MUT LE YAAR"...!!
HIGHWAY se guzarte hue
Yeh khayaal zaroor aata hai,
Ke chaahe koi kitna bhi bura ho
Hamesha achhai ka VIJAY hota hai...!!
Jab zindagi ki raah meinkabhi phas jaaun,
Samajh na aaye kya khona kya paana hai;
Ek baat yaad aati hai,
"DIL SE POOCHH, KIDHAR JAANA HAI"...!!
Aap ko dekh kar badh jaati hain dhadkane,
Dil se nikalti hai ek hi baat...
Te Amo ADITYA...
Humein bhi miley aise SATHIYA ka saath...!!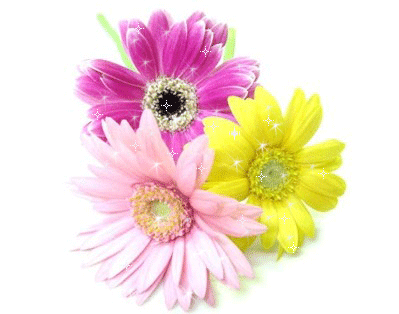 Poems by Buublly

Whom I greatly admire and always love to see.
A gem of acting and a dynamic personality.
Extremely down to earth,so humble and too honest.
Who believes in to live with dignity and pride.
Despite of his simplicity,he looks so attractive.
As deep as a sea and can make you mesmerize.
Giadden my heart and take me on his way.
In laugh,in anger or even in tear.
In the viewers he's popularly known as sr. inspector Abhijit.
And I feel so privileged and proud to be his fan.
Not just for a day but throughout the year.
And may this birthday bring him all life's best and more.