The film started and I was taken into the entire conspiracuy of the bomb blasts. Aditya Srivastav aka Badshah Khan was known to me as we had worked with him in Ek Haseena Thi before. Before that my memories of him were of the straight forward honest cop that he played in RGV's Satya. When I was watching it I was constantly pulled in by his performance. Never ever did I loose a single frame whenever he was on screen. What I had liked about the film was its innocent approach towards justifying what happened. And three cheers to Anurag he managed to achieve it.
Its interval, Aditya Srivastav is no doubt my hero, KK still I do not like. We have chai, cigrettes, samosa's, and go back again. The film begins, Pawan too has had an impact on me and he is consistent even today. Aditya I like much more than yesterday. He rocks; I start to feel after Amitabh Bachchan he is the one who has the caliber when it comes to performing.
I can never be wrong in my judgement. As the film unfolds, I am reminded of the scenes that I know. Aditya Srivastav makes me further respect him as the most convincing Badshah Khan. I love you boss as an actor. Whether, it's his gradual progression when he realizes that he has been cheated by Tiger Memon. Jusy check him out in the scene where Theba (I think) tells him that their passports have been burnt. The fight that ensues there, immediately the next cut is of Aditya standing in the bathroom and guys the way he has performed actually made me feel that, this is how real Badsha Khan must have felt. It's so touching.. the scenes where he is constantly trying to speak with Tiger Memon, where in he keeps asking him to move him from Bombay, and his conctant trips to Rampur to jaipur to tonk to again jaipur to Calcutta are amazingly performed, I just loved the way Anurag has designed his emotional graph, which ultimately leads to his coming back to Rampur Badshah Khans native place. It was so well done. Badshah Khan surrenders, his first meeting with Maria, and him finally trying to turn the state approver just makes you feel bad for not only him but for all the boys who were a part of conspiracy. Aditya's track gets over and so does chapter three.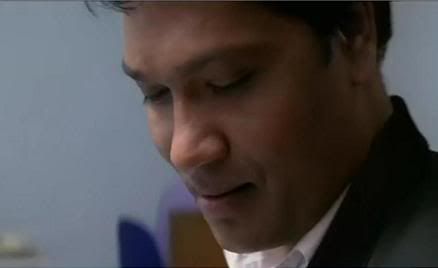 Off Bollywood - A breed of young actors chooses variety in portfolio over superstardom and money[Track-II Heroes]
Aditya Srivastava: Black Friday, Satya
...And they aren't the only ones on the Bollywood horizon'actors like Ranvir Shorey, Deepak Dobriyal, Prroshant Narayanan, Aditya Srivastava, etc are all bringing fresh vitality, vigour and also money and success to the alternate, small film movement in the country.
"Opportunities for us are increasing," says Aditya Srivastava, seen recently as Badshah Khan, Tiger Memon's henchman on the run in Anurag Kashyap's Black Friday.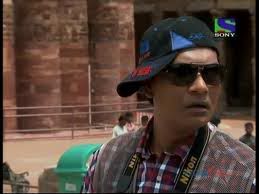 Dil Pe Mat Le Yaar! A bittersweet life By Hansal Mehta
...After much hesitation and awkwardness, my worst fears came true. Manoj refused the film. He wanted to be part of a much bigger film. He wanted to support me but in a bigger endeavor. In despair I approached the very gifted and under-rated Aditya Srivastava for Manoj's role. Aditya agreed. The producer backed out...Aditya Srivastava showed no disappointment when I told him that Manoj would be doing the role offered to him. He accepted the role of Tito for a pittance. He even contributed money towards making the film. I think Tito is one of Indian cinema's most memorable characters. It was a great performance by a very magnanimous actor.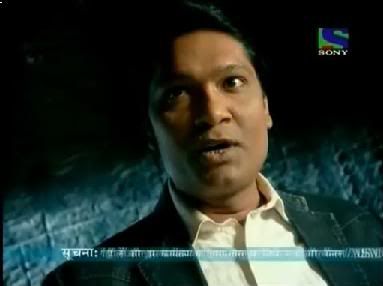 Twelfth year, caught in the same case!
[Smita Roy, TNN Mar 15, 2009, 12.12am IST]


Having done a host of critically acclaimed movies, from Bandit Queen, Dil Se, Ek Hasina Thi, Black Friday, Aditya Srivastav is now excited about Gulaal in which he's seen portraying grey shades.
Besides films, Aditya is a known face on TV. But, incidentally, he has never done any other show apart from CID. "This is the 12th running year and somehow it's more of an emotional bonding I have with the serial now," he says. But why isn't he seen in any other show? "I took up CID because I simply loved the concept of the show. Today, its the only one of its kind crime thriller on TV. Unfortunately, this genre has not been tapped too much on television and the bandwagon runs after saas-bahu sagas or reality shows, either of which I'm not really interested in. If apart from CID there's something that I like, it has to be the movies I do!"
But unlike his counterpart and good friend Kay Kay Menon, who also arose from television, Aditya has not yet received the kind of appreciation and roles that he might deserve. To this, he says, "I'm doing this serial for so many years now, that I feel it would be unfair on my part to leave it just for the sake of films. In the process of trying to juggle both TV and films, it becomes a little difficult as I've dedicated 20 days a month to the show. That leaves me with 10 days for meetings, script readings or shoots for my films. But now slowly I'm doing some time management so I can work more towards films. Hopefully things should happen and by God's grace, I get more and better work."
Few people know that recently he had done a film as a solo hero called Dil Se Pooch Kidhar Jaana Hai, which he modestly confesses didn't work well at the box office and he wasn't surprised, as the marketing was next to negligible. But then he believes, "One should keep trying. I'm trying my best and what happens or what would happen would definitely be for the best. I don't lose heart and by the way there's another movie releasing this year with me as the protagonist. It's a daylight horror and a one of its kind... just like my show!"


Kaalo - Desert Witch Movie Review

By Pankaj Sabnani, Glamsham Editorial [ December 16, 2010 10:39:43 PM IST ]

Aditya Shrivastav (CID fame) gives an earnest performance.


Kaalo Movie Review By Taran Adarsh
[Dec16,2010]

Speaking of performances , Aditya Shrivastav does well.