[QUOTE=ArshiHamesha]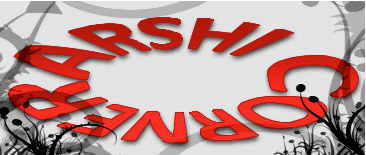 DISCLAIMER:DON'T COPY MY WORKS AND CONCEPTS WITHOUT GIVING ME CREDIT
YOU HAVE SEEN MY HUMBLE SIDE. TRUST ME YOU WON'T LIKE THE OTHER...
EPISODE 171
The Eye of the Brave heart.Predator
The Natraj !!!
Arshi jaaneman...Kamaal kiya ek baar phir
. Teri Meri is so intimate a Prem Kahaani, and the erotic carnal moves of the one and only, so damn heady!! Your analogy of him with a hawk is thrilling! And the language you use is a rush in itself: "narcotic voice" of the Raizada as he preys on the ladki is a fab one. So is the idea that he flicks off the hairclip for "covering her after the lovemaking"... Super thought that!

Humara hotstuff looked so awesome in close up after she walks past him on her way to the coveted Natraj...and lovely that you say he is "inhaling her beauty" in that moment. Great GIF too, by the way, of her walking past him! I could just stare at that forever, and i did
. The other ref i particularly enjoyed was "quixotically"... You use it so casually and informally... ASR ko ek jhatke mein Don Quixote se superior bana diya!
Loved. Loyalty rules.

Khushi like a "uljhi jalebi" back at Gupta House is a great one too.. How lovely she looked there in a simple brown sweater and choti...and that look on her face! Winsome! Reeling from the aftereffects of her once Raakshas Raizada...now Arnav ji the braveheart...who in his own house is clutching the missing earring as if it were a life force...
Loved reading! And all the images are so vivid!