Originally posted by ArshiHamesha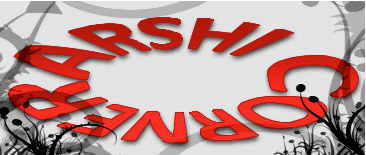 DISCLAIMER:DON'T COPY MY WORKS AND CONCEPTS WITHOUT GIVING ME CREDIT
YOU HAVE SEEN MY HUMBLE SIDE. TRUST ME YOU WON'T LIKE THE OTHER...
EPISODE 170
TERI MERI SPECIAL'...
Loved it Arshi! Could feel the episode pulsating right through your post. Tracing it precisely back to Diwali night and how tormented Khushi had felt then...explains her vulnerability and ambivalence on stage so well.. Excellent connections all! ASR is always so held back, and so wound up... but ironically he turns the corner here, in full public view..so giving, so believing, so irresistable his clarity of purpose on a dance stage with everyone watching! The pretext of "performance" perhaps, that makes him express the way he did.
Arnav is determined, continuingly expresses his state of mind openly pouring his yearning desires at her by caressing her bare body and holding her in his arms securely trying to awake her trust in him.
You say that astutely. And wonderful, how you elucidate it, step by step. The images...uff...
. Loved:
[formation of heart in between em at both times...merging one heart ,one soul, 2 bodies ]

And have to say...very thoughtful of you to post ismailvegamze's teri meri alongside! You knew the urge would be strong.. after all the pausing and pondering, didn't you?
Thank you, that was super!
And dude, they do look awesome together! Shyam and his demons, they can go take a hike!!
Thnx ISSK
for reading and commenting...sorry for urging you with all pauses and Pondering to watch it again and again...so sweet of you.
The pretext of "performance" perhaps, that makes him express the way he did.
Yes those are the exact words, he took off his mask and show her the real of HIM who just loves her..."iss pyar mein galat aur sahi ka koi matlab nahi...matlab hai keh mein tum se hamesha...." will comes to his lips which she saw today and want to hear it ..but will come later"Khushi mein aur tum...Hamesha na ... she will finish it for him as till then she will know her man "Dil ki baat bhi hindi mein nahin bol sakte ..LG..
Once again thnx


Edited by ArshiHamesha - 21 August 2013 at 4:14pm