Part 28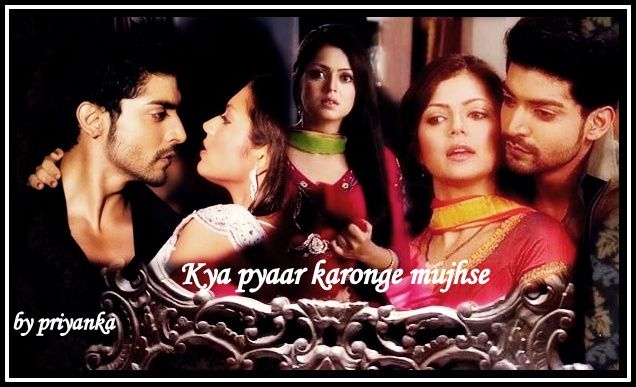 She smiles full heartily... today she felt so relief ... she placed her
hand on his shoulder and coming close to him... before she come
more close to him, maan stop her...
Sam : maan what happen
*******
Other side geet felt restlessness ...
Geet : ye sam abhi tak bahar kyun nhi aayi
.
Itna waqt ho gya isse gye huye
.
.
Geet tu khud hi jaake dekh le
.
Par maan
.
.
Geet sees adi going towards maan cabin, geet stop him...
Geet : adi sir aapko kuch kaam hai maan sir se
Adi : hehehe
Geet : sir
Adi : geet tum bhi kaise swal puchti ho
Jb mein sir ke cabin ki taraf jaa raha hu
Toh kuch kaam hi honga
Geet : kya kaam hai
Adi : wo signatures krwane the
Geet take file from him and said "aap jaayo... mein krwa dungi"
**********
Sam: maan what happen
Someone knock on cabin door, without his reply geet enter...
Maan : geet kuch kaam tha
Geet : ha wo mujhe in papers pe sign krwane the
Sam: geet if you don't mine
Can you come later?
Abhi hum kuch important baat kr rhe the
geet sees towards maan, he want same or not...
He not says any word, its means he doesn't want me here... she
consoling own self... she turn to go but
Maan : geet ruko
Sam hum baad mein baat krte hai
Meri meeting ka time ho gya hai
Sam: ok maan
Sam go near to geet and said " I hope geet tumhe meri baat ka bura
nhi laga honga"
Geet : nhi
(Think: - bura toh mujhe tb lagta jb maan mujhe nhi rokte )
Sam : wo mein maan se kuch important baat kr rhi thi
Isliye tumse
Geet : it's ok
Sam : I want to thanks too
Geet : thanks kis liye
Sam : ydi tum meri help nhi krti
Toh mere aur maan ke beech ki misunderstanding kbhi durr nhi hoti
Geet (think) :- apne parr pe khud kulhadi maari hai maine
Ye tu kya soch rhi hai geet
Sam : thanks for all thing
Geet : it's ok
Sam : mein toh tumse ek baat puchna hi bhul gyi
Geet : kya
Sam : tumahri love problem solve huyi ya nhi
Maan sees towards both, what sam asking?
Sam : tum mujhe ase kyun dekh rhi ho geet
Geet : kuch nhi
Sam : its means tumahri problem abhi tk solve nhi huyi
Tumne meri madad ki hai na
Mein ab tumhari karungi
Geet : sameera
Sam : maan ab tumhi batao
Itni pyaari ladki se koi khud ko pyaar krne se kaise rok sakta hai
Mujhe lagta hai
Jisse ye pyaar krti hai
Wo tumse bhi jyada khushd hai
Maaneet looking each other...
Geet : sameera
He loves me a lot...
Bs ab jaatana bhul gye hai
.
.
Hum kbhi fursat mein baat krte hai
Sam: bye
After sam left, geet turn to go but maan held her wrist make stop...
Geet : sir meeting ka time ho raha hai
Aur abhi toh apne ek baar detail pe nazar bhi nhi daali hai
Maan : geet
Mujhe tumse kuch baat krni hai
Geet : am not interested
Maan : geet tum itna naraaz kyun ho rhi ho
Geet : aap nhi jaante
Kb tak wo rokti in aansu ko
Har baar chipa leti
Par kb tak
Bh gye wo aansu aaj
He tries to wipes her tears but she stops him in mid...
Geet : maan meri kya galati hai...
.
.
Aapko kuch yaad nhi ...
.
Isme mera kya kasoor hai...
.
Aap humare rishte ko nhi maante ...
.
Par maan mere liye toh ye rishta hi sb kuch hai
She placed head on his chest and encircled her hand around his
waist... He not pushed her, but not hugged her back too...
.
Maan ...kyun babaji mere sath asa kr rhe hai
Before he hugged her back, phone buzzed...
Geet take step back and said sorry to him ...
Before he stops her, she left...
**********
Daadi : geet bte aaj aap jaldi ghar aa gyi
Maan kaha hai
Geet : daadi unki meeting thi
Mein thoda thk gyi hu
Daadi : jaiaye aap rest kijiye
**********
Precap :- annie retun
previous part 27 on page 103