Part 21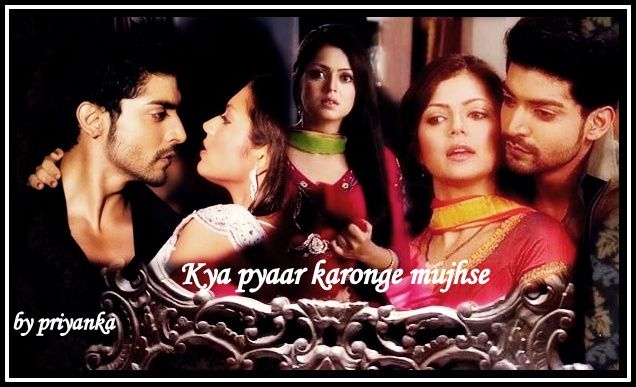 Maan : ye ladki bilkul pagal hai
Phle mujhe itna intzaar krwaya
Aur ab khti hai
Office late aayungi
Kuch kaam hai
.
Asa kaunsa kaam aa gya usse
.
He sits in cabin...
Maan ye tujhe kya ho gya hai
Tu geet ki tarah khudse baatein kbse krne laga
.
He relaxes on chair and closed the eyes. Geet face came front into his eyes, her cute & sexy wet look, how she telling our moments, her smile, her blank hurtful eyes.
Geet bs
He opened the eyes swiftly.
****************
Someone knock on his cabin door.
Maan : coming
Geet : maan sir aapki coffee
He look towards her, he felt some change in her...
Geet : sir coffee
Maan : hmm
Geet : aapko kuch khehna hai kya
Maan : nhi
.
Ha
Geet : hmm
Maan : tum kb aayi
Geet : 9:55 pe
Maan : hmm
Geet (think) :- babaji ye notice kyun nhi kr rhe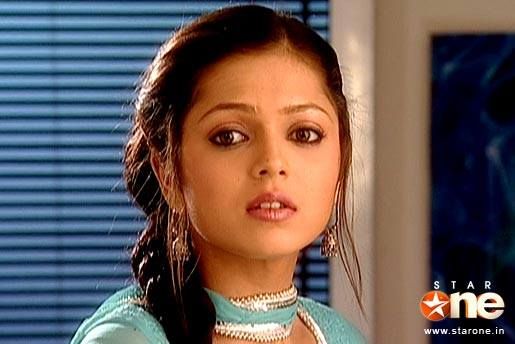 Kya mein inhe aaj kuch different nhi lag rhi
Maine whi apne purane office waale kapde phehne hai
Aur ye
Kuch nhi kh rhe
Maan : geet
.
Geet
Geet : ha
Aapne kuch kaha
Maan : tum office mein kaam krne aati ho
Ya din mein khade khade sapne dekhne
Geet (mummer) : dust ... danav
Maan : geet kya kaha tumne
Geet : aapke aange koi kuch kaha kh sakta hai
Someone knock on door again.
Maan : come in
.
Tum
Geet turn and see sam standing near door.
Geet : sam andher aayo na
Maan wo mein aapko btane hi waali thi
Sam aaj aane waali hai
Maan : jb maine ye contract hi cancel kr diya hai
Fir kyun baar baar
Sam : whi toh mujhe jaanana hai Mr. Khurana
Aapne asa kyun kiya hai
Jb aap phle ready ho gye the
Ab achanak se asa kya ho gya hai
Jo aap yu piche hat rhe hai
Maan : Maan singh Khurana ko kissi ko bhi koi jwab dene ki jaroorat nhi hai
Sam : par ab jwab dena honga Mr. Khurana
Geet : sam tum bahar jaayo
Mujhe maan se kuch baat krni hai
***********
Geet : maan aapko kya ho gya hai
Aap ase behave kyun kr rhe hai
He stands from chair and came close to her. He takes step forward and she going back. Her back hit with wall.
Maan : tum mujhse bina puche ase kissi ko bhi meeting ke liye bula sakti ho
Geet : maan ek baar baat to suniye
Maan : mujhe kuch nhi sunana
Usse abhi mere office se bahar nikalo
Geet : maan aap usse jaante hai na phle se
He not sees into her eyes.
Geet : maan meri aankho me dekhiye na
She placed her palm on his face and makes look into her eyes.
Aur ab bataiye kya baat hai
Aap usse kaise jaante hai
He turn, now she face his back.
Maan : geet jo tumse kaha gya hai wo kro
Geet : nhi
Phle aap mujhe bataiye
He again turns & held her arm tightly.
Maan : tumhe ek baar mein smjh nhi aata
Geet : maan mein nhi jaanti aapki usse kya problem hai
Pr please
Aap un logo ke baare mein sochiye
Jin logo ko is hospital se fayda honga
Aur maan aap aapni personal problem ki wajh se work ko kaise affect hone de sakte hai
He squeezed her arm and pulls her.
Maan : kya kaha tumne
Geet:
Maan : meri personal problem
Geet : hmm
Her arm is paining due to his tight grip, but for her, this time knowing the truth or convincing the maan for this project is important.
Aur nhi toh kya
Ydi koi personal problem nhi hai
Toh aap piche kyun hath rhe hai
Aur toh aur aap usse jaante bhi hai phle se
Aur mujhe bta bhi nhi re
Maan : geet tum
Geet : mein kya
Maan singh khurana kbhi apni personal aur professional life ko mix nhi krta
Pr ye sch nhi hai Mr. Maan
Maan : bs
Tum chahti ho na
Mein ye project kru
Geet : hmm
Maan : thik hai
Kaam shuru kro
.
Aur ek baat ka dhyan rakhna
Ye project tum hi karongi
Geet : mera hath chodiye
He left her hand.
Geet : aahh
He sees her arm reddened due to his tight grip.
Maan : tum phle nhi kh sakti thi
Hath chodne ke liye
Geet : khudko nhi dikhta kya
Maan : geeettt
**********
Sam : geet convince krle maan ko bs
.
Maan please tum maan jaana
.
Ye bhut jaroori hai hmare liye
*********
Geet : pta hai mera naam geet hai
Mein abhi aayi
Maan : kaha jaa rhi ho
Geet : sam ko btane
Hum ye project kr rhe hai
Usse bhut khushi hongi
***********
Sam : kya huya geet
.
Kuch toh bolo
.
Maan nhi maana na
Geet : Mr. Khurana se sidhe Maan
Tum Kaise jaanti ho Maan ko
Sam (think) :- mujhe kya geet ko sb bta dena chaiye
.
Nhi.. abhi nhi
.
Phle mein sb maan ko btayungi
Geet : kaha kho gyi
Sam : mein aur maan ek sath college mein the
We are friends.
Geet : great
Pr asa kya ho gya
Ki aaj maan tumse baat tk nhi krna chahta
Sam : I hurt him.
Geet : sam
Sam : geet abhi bs tum itna hi jaan lo
Shi samay aane pe mein tumhe sb batayungi
Geet : ok
.
Good news for you.
.
Khurana construction ye project karengi.
Sam : thanks geet
Sam hugged geet tightly.
.
From far three persons seeing sam & geet , one is Maan and other is Sasha & tasha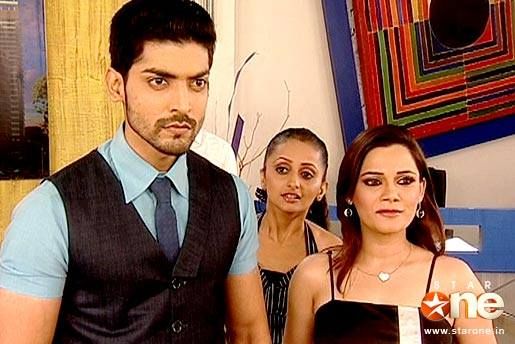 *************
no precap
friends am so unhappy of poor response...please tell me... kya mein ff bich mein stop kr du
previous time i give double update in two days...thats not good na.. aap check nhi krte...