Part 20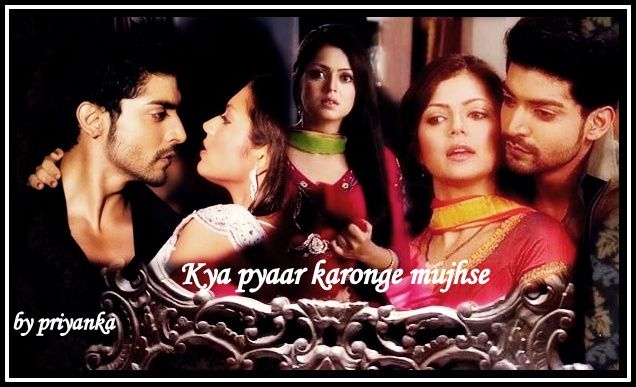 He knocks on her door.
Geet : maan aap yaha
Kuch chaiye tha aapko
Maan : wo geet
Geet : maan aap kuch khehna chahte hai
Ya fir kuch janana chahte hai
He not knows how to ask from her about baby. He turn to go but geet held his wrist make stop her.
Geet : maan aapko baby ke baare mein baat krni thi
Maan :
Geet : maan aap us baat se pareshaan hai jo aaj evening me huya
.
Maan please aapko khud ko helpless, ya kasoorvaar mt smjhna
Aap thode na mujhe bhulna chahte the
Aapko ek din sb yaad jaroor aa jaayenga
Mujhe pura yakin hai
He absently said "geet tum itni himmat kaha se laati ho"
She smiled and said to him " aapka pyaar aur sath aapki Misthi ko himmat deta hai "
Maan : misthi ?
Geet : hmm
.
Ab please ye mt puchna misthi kaun
Ye toh aapko yaad krna hi padenga
Nhi toh mein gussa ho jaayungi
She sweetly smiled and said goodnight to him.
********************
At breakfast table
Maan : good morning daadimaa
Daadi : good morning bte
Aaj aap bhut relax lag rhe hai
.
Aapne kal raat geet se baat ki fir
Maan : daadi maa wo thik thi
Daadi : pr hume to laga tha
Maan : nhi daadimaa
Balki kal geet se baat krne ke baat I felt relax
.
Daadi : hmm
Maan : daadimaa she is fine
Aap please tension mt lijiye
Daadi : nakul
Nakul : ji
Daadi : geet kaha hai
Nakul : ji wo toh aaj subh se niche hi nhi aayi hai
Daadi : ok
Hum bulake late hai unhe
Maan : daadi aap baithye
Mein bula ke lata hu
*****************
Geet : babaji ab mein kya karu
.
Mein to kapde bahar hi bhul gyi
.
Geet tu na puri bulakd ho gyi hai
Ek toh phle late ho gyi
Aur ab ye sb
.
**************
Maan knocks the door, but door already is opened. He came inside and sees all rounds but not see geet anywhere, in this between geet came out from washroom and picks the cloth quickly and turns & bumped on him, before her fall, maan held her by waist.
She wearing the bathrobe, he mesmerize in her beauty, her wet hair, her curved touched his chest pass the current in his veins, he lost in her eyes.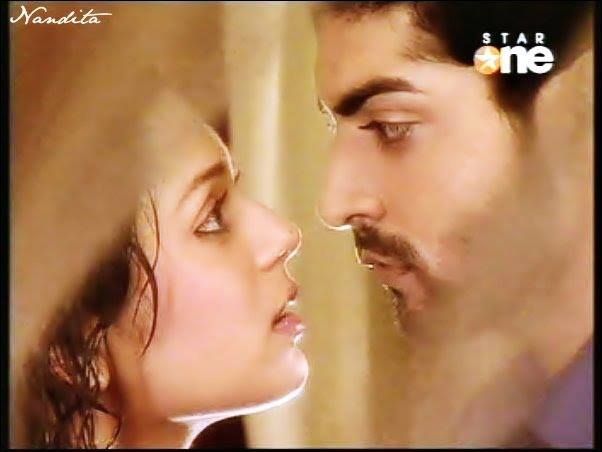 She placed palm on his cheek, she coming close to him, he loosen the grip on her waist and turn the face.
She felt hurt but what she does. He realize what he do by mistakenly, he turn to look her, and see she wearing the bathrobe and came out from washroom.
Maan : geet
He shouted on her.
Geet : maan kya huya
Aap kyun chila rhe ho
Maan : tum me dimag hai ya nhi
Geet : what?
Maan aap meri baat suniye
Maan : tum meri baat suno
Ase koi washroom se bahar aata hai
Koi room mein aa jaata toh
.
Geet : koi room mein kaise aayenga
Maan : geet door se hi aayenga
Jo tumne open chod rakha hai
Aur upar se tum
Geet : Mr. Maan Singh khurana
Ek aap hi hai jo mere piche, bina soche smjhe khi bhi aa jaate hai
She remembers the moment before he also came like this at the time, she doing job in Indian paints.
Maan : geet
.
Geet
He lightly jerks her shoulder.
Maan : geet you are ok
Geet : maan ase phle bhi huya hai
Ek baar nhi kyi baar
.
Outhouse mein
.
Indian paints ... Jo aapne khridi thi ...taki aap mere pass rh sake
She smiled.
Us waqt aap gussa tha...galati bhi toh meri thi
.
Aapke gusse mein bhi pyaar tha
.
Fir Amritsar mein
Tb aap mujhe
Maan : geet bs
Jaldi ready ho jaayo
Daadi tumhara wait kr rhi hai
Geet : hmm
***************
Maan : ye ladki bilkul pagal hai
Phle mujhe itna intzaar krwaya
Aur ab khti hai
Office late aayungi
Kuch kaam hai
.
Asa kaunsa kaam aa gya usse
.
He sits in cabin...
Maan ye tujhe kya ho gya hai
Tu geet ki tarah khudse baatein kbse krne laga
.
He relaxes on chair and closed the eyes. Geet face came front into his eyes, her cute & sexy wet look, how she telling our moments, her smile, her blank hurtful eyes.
Geet bs
He opened the eyes swiftly.
Note :-
@nishamna
dear pyaar to aaj bhi hai...bs khud uss ehsaas se anjaan hai...
Dear I read your all wishes
like #suhana , #ishitairani wants baby track
#jane523 , #richa you wants maan felt jealous.
#jasminerahul you want Vicky track.
Friends I fulfilled your all wishes...but its take time. So, thoda wait kro...
If I forget mentioning any of my friend name so sorry for that ...
precap :- teaser on page44
previous part 19 on page 36 & precap on page 38


Edited by priya_21 - 04 October 2013 at 7:50am