Part 19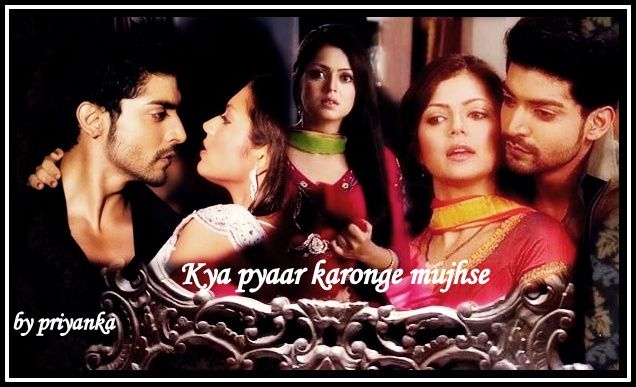 He touched daadi feet and take blessing from her.
Daadi : Corliss hume baki sbse nhi milwayonge
Corliss: daadi ye hai meri wife Ada
Ada : namestay daadi
Corliss: aur ye hamara beta Aaron
Ada : hey geet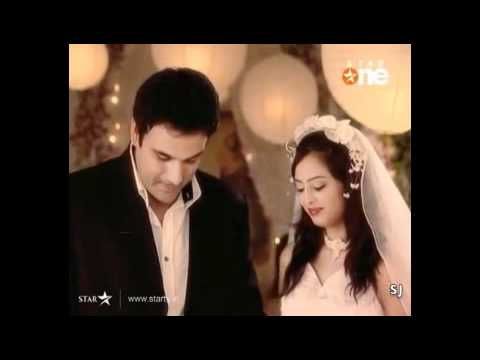 Geet : hello Mrs. Demello
Corliss: Mr. khurana nhi dekh rhe
Geet : wo room mein hai
Corliss: ok
Daadi : are aap sb khade kyun hai
Baithye na
Ada : ji
*************
Geet : Mrs. demello
Aaron means kya hota hai
Ada : firstly don't formal
Call me Ada
Aaron means Shining light
Geet : so nice name.
*************
Aaron is 4 months old. Geet plays with him. Maan coming down from stairs and stop in mid, to seeing geet is so happy to play with Aaron.
In this ada ask about geet child.
Ada : geet tumhara baby kaha hai
Corliss: yes Mrs. khurana
Last time jb Mr. Khurana se baat huyi thi toh unhone btaya tha
Geet stop in mid, her face lost the color. She felt again same pain. And maan felt confused & shocked with this new information.
Ada : geet tell me please
Geet : wo
Daadi : hum batate hai
Wo geet ka miscarriage ho gya tha
Ada : am sorry
Geet : it's ok
.
Mein abhi aati hu
Daadimaa mein dinner lagawati hu
Daadi : hmm
**************
Geet going upstairs and sees maan stands in mid. He sees pain in her eyes, but not getting courage to ask from her...he felt helpless first time after memory loss, he forget about own wife , child and not know how much he forget.
Why?
He has also no answer for this question.
And for geet, she breakdown daily, and always stand again because she trust own love, but each day, her hopes crash down in front of fate , reality, his husband forget her... and today he not beside her, she again suffers from same pain.
*************
All sited and doing dinner silently... Ada & Corliss felt bad...due to us geet suffered from same pain.
Maan glancing towards geet, he notice her each activity, she not eating properly...
************
Corliss: we sorry once again Mr. & Mrs. Khurana
Mr. khurana: it's ok
It's not you mistake Mr. Corliss. So don't feel bad.
***********
Maan sit on chair and think about????????
Dev: bro geet aapki patni hai
.
.
Aapki jaan basti thi geet mein
.
Ada : geet tumhara baby kaha hai
.
.
Daadi : geet ka miscarriage ho gya tha
.
Geet : wo mujhe apni patni nhi maante
Pr meri maang mein toh unhi ke naam ka sindoor hai
He stands from chair and goes out from room.
************
Daadi see him going towards gym.
Daadi : maan
Maan : daadimaa aap abhi tak soyi nhi
Daadi : jb humare bache itne parehsaan ho
To hume neend kaise aayengi
Maan : daadimaa asa kuch nhi hai
Daadi : tbhi aap is waqt gym jaa rhe the
.
Chliye bataiye kaunsi baat aapko itna pareshan kr rhi hai
Maan : daadi maa wo jo aaj shaam ko huya
Daadi : hum bhi ussi baat ko leke geet ke liye pareshaan hai
Usne us waqt khudko bhut mushkil se smbhala tha
.
.
Maan is waqt aapko geet ke sath hona chaiye
previous
Disclaimer :- this story & concept solely belong to me and my property if any one try to copy without telling me or try to take this & try to copy & paste it any where then I'll take legal action against him or her , pls don't copy this FF & it's concept

Note :-
Any scene or situation , moment of this ff is an imagination. If any match to any other thing that is merely a co-incidence. I haven't copied any scene N I want to let u know beforehand. Still if anything match it will be only coincident.
P.S .:- any one want pm for this FF then send me buddy req or post a comment here
hit like button and do comment


Edited by priya_21 - 01 October 2013 at 11:32am