Part 16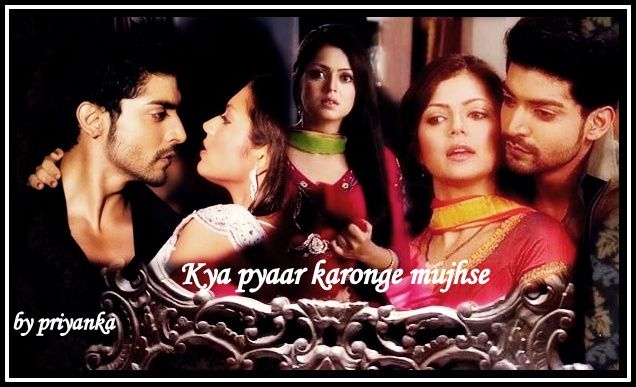 Sam : am sorry maan
I hurt you so much
.
Madam
.
Madam
.
She came out from thoughts.
Sam : ha
He : madam aap sir ka conference hall mein wait kriye
Wo bs ahi aate honge
Sam : hmm
************
Sam : chalte chalte sapne dekh rhi hai tu sam
.
Pta nhi maan kaisa react karenga
.
Aur ye ali bhi na jaane kaha rh gya
Ali : tumne yaad kiya hum aa gye
.
Tu itna tension kyun le rhi hai
Dekh meri wajh se pareshaan hai toh
Sam : nhi Ali
I think you are right
Tumne job hi socha hai wo jyada thik hai
.
Mein ydi maan ke saamne achaanak se chli gyi
Toh wo mujhse baat nhi karenga
I know him
Toh dusre raste se hi uske pass jaana honga
.
Ali : whit oh maien tujhe smjhaya hai
Meeting thodi der mein shuru hone wali hai
Bilkul relax behave kriyo
Sam : hmm
****************
All are sited in conference room and waiting for MR. khurana.
Maan enter into room and sasha introduce the both party.
Ali : hello Mr. Khurana
Maan : hello
Ali : meet my Business Partner Miss Sameera Kapoor.
He shocked to see here and she tries to read his expressions.
.
Meeting started, all are concentrating in meeting except sam & maan.
He not understands why she came back, what she wants now from him. And she tries or wants his one glance for her.
.
Meeting ended, he stands from move out from meeting but geet stop him. Now sam notice geet presence here.
Geet : maan
All think is fine.
Maan : hmm
Geet : to aap ase
Maan : meeting khtm ho gyi hai
Ab chooti chooti thinks tum sb bhi dekh sakte ho
Geet : par
He goes out.
*********
now friends you all are happy, maan not hug sameera back... its only her dream
precap :-