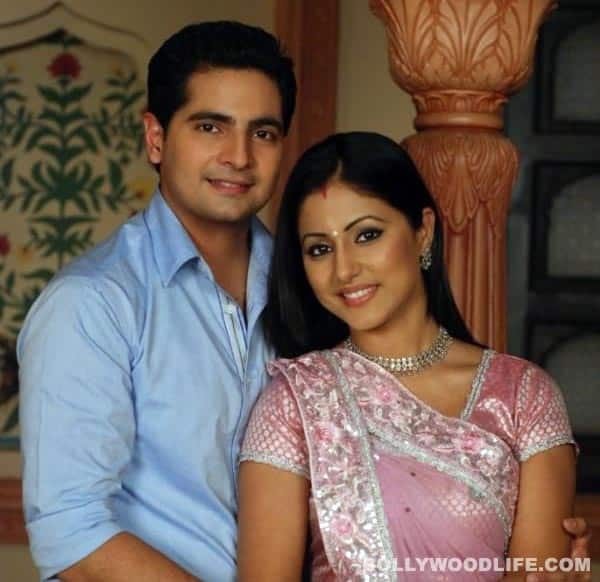 Much strife and hassle later, the Singhania and Maheshwary families seem to be in good shape. What comes next? We wait to find out
It's been a long haul for Akshara Singhania (Hina Khan). She has become the pillar supporting everyone in the Singhania and Maheshwari families and things have finally become fairly peaceful and, admittedly, potentially boring.
Akshara and her husband Naitik (Karan Mehra)are happily bonded, believing in each other and their relationship, while the rest of the household is more or less at peace, having dealt with one daughter with a rocky marriage and the other with mother-in-law and childlessness woes to face. And in Akshara'smayka, her mother is finally back after a long visit to her mother (yes, the actor playing Rajshree Maheshwari, Lata Sabharwal, has been on maternity leave from the show) and her husband (Vishambarnath Maheshwari, who happens to be real life hubby Sanjeev Seth) is beaming with job once again instead of behaving like a lovelorn teenager. Be that all as it may, the clan has had some problems, all of which could be life lessons for a more real existence off screen.
The show is rooted in reality and has spoken about possible divorce – the latest being between Rashmi (Neha Chandhan Saroopa) andjamaisaNikhil (Ashish Kapoor), who has been facing a financial crisis. Everything reaches idiotically blissful peace when Rashmi announces her pregnancy to her much-troubled husband.Nandini (Nidhi Uttam) and husband Mohit (Ayush Agarwal) have adopted a son and more or less ignore the scheming, gossiping,petty mother-in-law, who is kept happy with the increasing success of the business her son runs.
Naksh, Akshara's son, gets into trouble at school and is suspended, which his parents manage to undo with a little diplomatic discussion with the authorities.But we think that nothing can stay all happy for too long in a soap, or else it gets boring.
So we wait for the next big thing to rise up and bite everyone in the butt, so that things can move forward once again inYeh Rishta Kya Kehlata Hai!
http://www.bollywoodlife.com/news-gossip/yeh-rishta-kya-kehlata-hai-is-it-happy-families-once-more-for-akshara-and-naitik/


Edited by _Amina_ - 17 August 2013 at 5:28pm