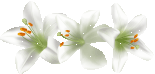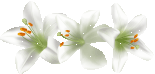 ( credit goes to Lakshmi
Thanku so much dear
)
- Meredith Sapp
Prologue...
She was there to make her identity , and to fulfil her Mom's dream .
He was there to enjoy his dreams. His identity is his father.
They have attitude bigger than them .
They collide , they shattered.
She gathered herself and come again with an aim . He gathered himself .. but lost and restless ..
She is eager to punish . He is eager to get himself punished..
They are poll apart ...
But there is One thing which is binding them together...
The Punishment
What will happen if they'll collide again...?
Hope u all like it. plzz do hit like button and leave ur comments.
Part-25
More than two weeks passed but Geet didn't ring Maan. Maan was waiting eagerly he knew that it was very difficult for both of them to face each other, he too was very nervous to face her after that dreadful day. He was very restless and realized that it was the right time to inform Dev, he was not sure about his reaction but it was need to inform him. He called him and Dev replied that he was returning home the very next day. He decided to talk to him next day not on phone.
Dev was coming home after one and half month. He talked to everybody daily missing them all d time he talked to Maan many times seeking his help in his work coz he was not as sharp as Maan. Maan was an Architect and have a vast knowledge of his work but Dev was from commerce side so he needed Maan's help regarding designs and blue prints and Maan helped him. He didn't have any grudge towards Dev. In these days Dev realized the importance of family he was all alone there broken, annoyed and betrayed. Now he wanted a shoulder to cry and to pour out his pain which was eating him.
In these isolated days Dev never received NT's calls. He closed NT's chapter and decided not to face her again.
Here in Delhi NT was unknown to the fact and behaving like nothing had happened. She thought herself very smart, she was very happy that the big thorn named Rahul is out of her life and she is all free unaware of the reality which she was going to face. She knew that Dev had gone to HP she tried his number every day but didn't get reply. Every passing day her anxiety was increasing but she was helpless even she tried Maan's number but he too didn't reply her. She asked her others friends to contact Dev but no reply. At last she went to KC and tried to get some info about him but got d reply that he is still in HP when she asked his HP number they refused to give her. She came back cursing his staff. There is only one option for her to wait for him.
Dev returned back and straight way went to KC. Maan was also there he went in his cabin to meet him. Maan welcomed him with a smile and Dev hugged him tightly, Maan hugged him back but he was confused with this sudden change in him. Dev stayed like this for long feeling peace in his heart then parted away. Maan looked at him with a smile then Dev said that he was missing them a lot hiding the real fact. Maan sensed that there is something wrong, Dev was not like this even he was not looking as jovial as before. He decided to talk him later and started to talk him on his HP project. They talked for half an hour and then Dev left to meet his Dad in his office.
They all came back home at night and Dev met to her Mom and Dadima. Both were pampering him coz he was away from home and they too were missing him. All took their dinner talking to each other. It was really a family day for them after so many days that all were talking and having their dinner happily.
After chatting everything all retired to their rooms, when dev was going towards his room Maan held his hand and told him to come with him in his room . Maan ordered Nakul for two coffee and both sat on couch. Maan placed his hand on Dev shoulder and asked ...
Maan: Kya baat hai Dev? Koi parashani hai ?
Dev: Nothing Bro ... Everything is fine. ( he said with a fake smile)
Maan: but ... mujhe essa ku lag raha hai jaise tum kuch chupa rahey ho ... u can share with me Dev.
Dev: Nahi bro essa kuch nahi hai ... u don't worry ...
Their convo broke with d knock at d door ... Nakul was there with their coffee. Maan tried to start d convo again and said ...
Maan: Dev mujhe tumse kuch jaroori baat karni hai... r u Ok?
Dev: yes Bro, kahiye ...
Maan: Dev it is regarding Geet ... Do u remember her ... d girl who left d college because of us ...
Dev got a shock and looked at Maan with wide eyes ...
Dev: Geet!!! Ab kya hua?
Maan: She is back and wanted to punish all of us. She rang me 2-3 times and Dad also knew it.
Dec: She rang u!!!! How did she get ur number? Aur Dad ko kaise pata !!!
Maan: I told him when he asked me ... I was very tensed and she was troubling me. Even she came at our door steps one day ...
Dev: What!!! ( he put d coffee mug on d table and held his head). Ye sab kya ho raha hai?
Maan: What? Tumhare sath kya hua hai? He looked at him curious.
Dev: Bro ... wo NT ... he was fumbling with d words and looked at him with teary eyes.
Maan held his hand in a gesture to console him caresses his back to encourage him.
Dev: Wo NT cheated me bro... and he broke down hugging Maan.
Maan was shocked at this piece of news he can't believe that NT could do this but next moment he thought that it could be , if that B**** Sam can stoop so low then why not NT. Kisi ka bhi yakeen nahi kiya ja sakta...
He hugged Dev and let him pouring out his pain he could feel his pain now. After few minutes Dev parted and composed himself, now he was feeling very light. Maan made him comfortable and asked d whole truth...and Dev narrate him all d things which were happened with him before going to HP. Maan asked did he knew the guy who was with her...? But Dev denied.
Then Maan got up from and went to his wardrobe and took out d envelope of their pics and handed that to Dev.
Dev opened that and he was shocked to see them he looked at Maan ashamed.
Maan: Geet ne bheje thy .. she said.. jo humne usse diya .. wo hume bhi waisa hi degi..
Dev ye edit pics hai... real nahi...
Dev: kya farak padta hai... edit pics bhi sach hi bol rahe hai... shayad ussne bhi unka asli roop dekha ho?
Maan took those pics and hid them again. He sat near Dev and said...
Maan: Dev, Dad chahaty hai hum Geet ko face karen... (Dev looked at him)
Dev: wo kya chahati hai?
Maan: Don't know but she wanted to punish us and others too.
Dev: hmmm... wo kab aa rahi hai?
Maan: Pata nahi ... abhi tak koi phone nahi aaya hai. ...
Dev: aap ready ho? ... (Maan noded) .. Theek hai. ...
He left to his room with a hanging head and heavy heart.
Maan lay down on bed thinking about their life which turned down in few months. One side he felt relief that he was free from those selfish and cunning people and other side he was deeply hurt coz of their betrayal. He had seen their real faces. Now he was waiting for Geet's call. He closed his eyes and his mind was occupied with Geet's thoughts.
Once you make a decision, the universe conspires to make it happen.
- R W Emerson
Part- 26


Edited by singh24 - 24 August 2013 at 4:30am