Originally posted by singh24
Originally posted by -lakshmi-
Originally posted by singh24
Originally posted by -lakshmi-

loved it
mein first aayi...

rahul tho bhaag gaya... darpok kahin ka...

... i loved geets challenge to him...ke india ka paani bhi nahi peene degi...

at last maaneet moment na sahi ... unke tele talk hi mil gaya...
both are able to understand each others pain... maan as he is going through the same ... and geet felt his pain by his voice... i really hope geet doent hurt maan... he is already broken...his past acts have made a huge rift between him and his dad...
eager for maaneet moments... unko aamne saamne kab laaogi?
loving the wordings u bring up...

Thanku...Dear...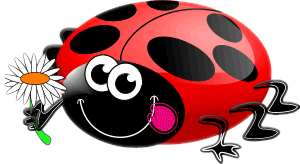 Ur smilies r so cute..

fresh smileys haina is liye
Mast hai...
Aaj to sab gayab ho gaie..??
Kuch mila padne ko..??aaj din bhar nahi aayi... shaam ko

Din meimkya kiya..??
aaj din bhar nahi aayi thi... shaam ko hi aayi hoo...
aaj ek function tha, tho usime busy thi...
shaam ko bulbul ka haq pada... aur kuch nahi mila aaj