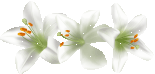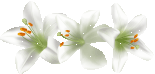 ( credit goes to Lakshmi
Thanku so much dear
)
- Meredith Sapp
Prologue...
She was there to make her identity , and to fulfil her Mom's dream .
He was there to enjoy his dreams. His identity is his father.
They have attitude bigger than them .
They collide , they shattered.
She gathered herself and come again with an aim . He gathered himself .. but lost and restless ..
She is eager to punish . He is eager to get himself punished..
They are poll apart ...
But there is One thing which is binding them together...
The Punishment
What will happen if they'll collide again...?
Hope u all like it. plzz do hit like button and leave ur comments.
Part-22
Few days passed, everybody was busy in their works. Maan was quite busy in his works he drowned himself in the work but every call on his phone alerted him that may be this is Geet. She didn't ring him after that day. He was going impatient every passing day he wanted to talk to her .. but useless .. when he tried her number... he got d reply number doesn't exist.
Geet too was very busy in her life she hardly got time for proper sleep. She tried Rahul number 2-3 times to screw him but didn't get reply then tried on his FH number and she enquired about him but his caretaker replied that he was out of country. She laughed loud and said...
So Mr. Rahul ran away...Kayar... Tumhe to ab mai India ka paani bhi nahi peene dungi... aur agar aa gaye to essa fassaungi ki jail se bahar nahi aaoge. ...
OK, chalo Mr. Maan ke hi haal-chaal pooch letey hai... She dialled Maan's number with her special number.
It was Sunday and he was in his study after dinner. His phone started ringing and flashing Geet's name ... he picked the phone and replied instantly... hello ...
Geet: Hello Mr. Khurana, You disappointed me ... Appne Dev ko wo pics nahi dikhai...
He was enjoying his life colourfully. ... aur shayad aap bhi enjoy ker rahe ho apni uss Bimbo Sam ke sath. 2nd instalment bheju kya ... aapke parents ke liye... bolo...
Listening this Maan sighed and closed his eyes to control his emotions and spoke softly.
Maan: Geet I want to talk to u. It is needed.
Geet: Of course Mr. Khurana issi liye to phone kiya hai... Boliye...
Maan: Geet why r u doing this? What do u want?
Geet: App ne wo sab ku kiya tha? Aap ko kya mila tha? haan... Dusery ki izzat aapke liye koi matlab nahi rakhti na... bas apna Ghamand... apni izzat ka khyal hai...Khuranas'... huhh..
Ab tumhari izzat ka mai esse hi tamasha banaungi... aur tum mujhe roke bhi nahi paogey...
Tum aur Wo tumhari .. Sam... bada sauk hai usse dusro ko ...I love you bulwane ka .. aur Kiss karwane ka sabke samne... ab dekhna... tum dono... aur wo tuhara bhai bhi...
Maan was tongue tight he was sensing her pain ... he can understand what she had suffered. He was in short of words.
Maan: Geet I know ki ... tumhare sath jo hua aur jo maine kiya wo galat tha lekin...
Geet cut him between and said ...
Geet: It's OK Mr. Khurana mai bhi baad mei Sorry bol dungi... aur Sympathy jata doongi...aur aapka kya hai... kuch time baad fir pahale ki taraha jeene lagoge... bas 4 din ka drama hai fir wahi Zindgi...tum Richie rich bas apne liye hi jeetey ho , ab apni uss Sam ko bolo apne paison se apni aur tumhari izzat bacha le...
Maan: Geet tumhe jo chahiye mai doonga, kuch bhi... but plzz stop this ... don't do anything which tarnish my family's respect.
Tum jo kahogi mai karoongia. ... Tell me what do u want? (he pleaded)
Geet: Mr. Khurana .. Tumharey paas hai kya jo mujhe doge? Haan... bolo...
Paisa .. wo tumharey Father ka hai ... Surname wo tumharey Father or Forefathers ka ...
Tum to iss layak bhi nahi hogey ki khud ko hi kissi ko de sako... ku theek kaha na...
Apni aur apni family ki respect ka itna khayal aur duserey ki ... meri aur meri family ki respect ka kya Mr. Khurana ... jisska tumhari uss GF ne aur tumney tamasha banaya tha... sabke samne ...
Maan: ( helplessly) Geet Apni iss insult ke liye tum jo bhi saza ... jo bhi punishment mujhe dogee... I'll accept that happily ... anything Geet anything. ... but plzz stop this .
Geet: Accha !!! aur kya guarantee hai ki aap mujhey fir se barbaad nahi karna chahengey...mai trust karoon ... wo bhi aapka.. Mr. Khurana. ... No way...
Maan: Geet. ... plzz .. i want to meet u. ... plzz talk to me. ... I wouldn't harm u. ..
Geet: Bye Mr. Khurana. I can't trust you.
She cut the call ... Today she felt very bad... She was not like this... She felt like he was in pain ... his hurtful voice pinching her ... but she can't trust him. Wo aur uske k****** dost kabhi nahi sudhar saktey...
Maan felt helpless. ... he knew that Geet never trust him. ... Nothing is coming in his mind. ... his one mistake threw them in a pool of sorrow and unrest.
He was thinking and feeling miserable in this situation.
Maan: Geet ... maine galat kiya hai iska Ehasaas tha mujhe lekin tumhe kitni Takleef hui hogi , kitna pain or darr saha hoga ye aaj mujhe Mahasoos ho raha hai. .. Jab mai khud iss dard ko jee raha hoon. ...
Geet plzz essa kuch mat karna jisse mai Dad ke samney hi na ja sakoon. ... Mai Dad ko toot tey huey nahi dekh sakta...Plzz Geet essa kuch mat karna..
He lay down on his bed praying to God ... Oh God!! Plzz ek baar Geet ko mujhse Mila do. ... Wo jo bhi mujhe saza degi mai saha loonga. ... he doze off thinking about Geet and her pain which he was feeling now.
"Nothing erases the past. There is repentance, there is atonement, and there is forgiveness. That is all, but that is enough."
- T Chiang
Part-23


Edited by singh24 - 21 August 2013 at 10:48am