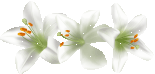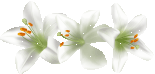 ( credit goes to Lakshmi
Thanku so much dear
)
- Meredith Sapp
Prologue...
She was there to make her identity , and to fulfil her Mom's dream .
He was there to enjoy his dreams. His identity is his father.
They have attitude bigger than them .
They collide , they shattered.
She gathered herself and come again with an aim . He gathered himself .. but lost and restless ..
She is eager to punish . He is eager to get himself punished..
They are poll apart ...
But there is One thing which is binding them together...
The Punishment
What will happen if they'll collide again...?
Hope u all like it. plzz do hit like button and leave ur comments.
Part-21
It was a hectic day for Maan and Dev. Maan was on his site and Dev was at KC. Today his Dad gave him the full charge of Manali Resort Project and whole day he was busy to study the reports and essential info related to project. He didn't talk to NT all day and now he received her msg that she is not coming to meet him and going to her friend's home to meet her coz she is sick. He sent a reply that he'll come to meet her in d morning. He straight way went to KM.
After dinner he was in his room, packing his bag to leave for Manali next day. At mid night his phone started ringing, he received the call and d person from other side spoke in a Nepali tone and said... shaab hum *** hotel ka housekeeper bolta hai... aapki memshaab ke bare kuch batana hai...
Dev: What? Tumne wrong no per call kiya hai... cut d call and slept.
His phone started ringing again he annoyingly picked the phone and spoke in a harsh way...
Dev: tumne fir phone kiya... pagal ho kya?
Person: Shaab humne theek no milaya hai ... aap Dev shaab hai na...aur wo memshaab Tara-tara kuch karke hai...
Dev got alert and asked worriedly...
Dev: kya hua , kya baat hai... wo theek hai na...?
Person: wo pata nahi shaab per wo hotel ke room no *** mei hai, nashe mei hai, jo shaab inke sath thy wo chale gaey aur kaha ki agar memshaab na uthey to iss no per phone ker ke bata doon .. wo inko ley jayenge.
Dev: kya ? kisne kaha , mera matlab wo aadmi kaun tha? Jisne tumhe mera no diya?
Person: Humko kya pata Shaab, room uss Shaab ne book kiya tha ab wo chale gaye humko ye no dekar.
Dev was puzzled, he was not getting anything clearly in his confusion he asked...
Dev: Wo ladki ka phone hoga usse mera no milao...
After few seconds he got d call from NT's cell, he was shocked and immediately got up and rush out without informing anybody.( they r not allowed to go out and Dev sneaked out secretly). He drove very fast and reached there, he asked room no *** at d reception counter and they info him. He reached at the room's door with a thudding heart and opened d door. He enter d room it was little dark inside only side lamp was on, a girl was sleeping on the bed, he went nearer for better look and got the shock ... it was NT. What is she doing here? He looked at her again she was looking fine and sleeping in peace. He looked around in suspiciously and found her clothes on the couch ... her purse was on the table ... there were some leftover eatable on the table ... two used plates and two wine glasses ... indicating that there were two people who drunk and took their dinner.
He was thinking why NT was here at this time and in this state. He lifted little bit spread and saw that she is in a bath robe. He threw his hand in his hair in confusion ...he remember that she had left msg for him that she was going to her friend's house then why she is here? Who was with her? He felt something fishy, he went to Reception Counter and asked them that who had booked the room no *** but they refused to give the customer's info. Then he asked that if any girl came to meet that person before him and they positively replied, then NT was here by her own wish. .. Why? .. With whom? ...Now he was sensing something wrong in all this and he decided to wait and asked to NT about it. He left from there quietly with a heavy heart. There was a fight between his heart and mind and he was back in his room restless. He didn't sleep for a minute waited for d morning impatiently. He was on the edge of breaking ...
It was nearly 8am he picked his cell and contacted to NT with a fearing heart and got d reply in a dozy tone... Hello Dev..
Dev: Hi NT, how r u?
NT: I'm fine Dear.
Dev: Where were you last night? I wanted to meet u and I'm going to HP for some days.( he asked hiding his anxiety)
NT: Dev i left a msg for u that i'm going to visit my friend, she was not well and when r u leaving for HP and for what? ( She spoke in a very casual way like she is all fine)
Dev got a hard blow and he was numb, whole incidents which he witnessed last night fleshing in his mind and he was feeling chocked and suffocated just wanted to cry out the turmoil. It was beyond his imagination that NT could cheat him like this. NT was speaking on the other side but he didn't reply cut the call and threw the phone in his anger. He stormed into washroom opened the shower in full and stood there and soon his tears were mingling with water, he cried and thumped down on the floor, the cold water was running on him but this water was unable to soothe him. He was sitting there for long thinking why this happened to him and came in sense after listening the cont banging on the door, it was Nakul who was calling him he replied in breaking tone... mai abhi aa raha hoon... 5 minutes mei.
He mustered himself and came out after sometime, got ready and came down with his bags to leave for Manali. He took his BF quietly, took blessing from Daadima and left saying bye to all.
On his way he was thinking that it was good for him that he was going away from here he don't want to live here anymore and wanted to run away as soon as possible. On his way ne noticed NT's name flicked on his cell 4-5 times but he didn't pick the phone, at last he deleted her no from his cell, closed his eyes and rested his head on head rest of d car seat to console his wounded heart.
The truth.. is a beautiful and terrible thing and should therefore be treated with great caution.
J K Rowling
Precap... Maaneet talk
Part- 22
http://www.india-forums.com/forum_posts.asp?TID=3704811&PID=90421950&#90421950


Edited by singh24 - 20 August 2013 at 10:36am