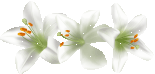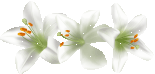 ( credit goes to Lakshmi
Thanku so much dear
)
- Meredith Sapp
Prologue...
She was there to make her identity , and to fulfil her Mom's dream .
He was there to enjoy his dreams. His identity is his father.
They have attitude bigger than them .
They collide , they shattered.
She gathered herself and come again with an aim . He gathered himself .. but lost and restless ..
She is eager to punish . He is eager to get himself punished..
They are poll apart ...
But there is One thing which is binding them together...
The Punishment
What will happen if they'll collide again...?
Hope u all like it. plzz do hit like button and leave ur comments.
Part- 19
Next two days were holidays, he was with his family and enjoying his time. On Sunday afternoon he got a call from NT and she wanted to meet him. He met her at their hangout place a cafe.. she was still in a bad mood and annoyed.
NT: Rahul Dev is not listening me but i can't tolerate this insult. I just wanted to kill that B*****. I can't trust anyone and i need ur help.
Rahul: Why do u want this NT, jo ho gaya bhool jao. Insult to usski bhi hui hai na.
NT: No Rahul she insulted my Dev, and u created this prob so u have to help me now. ( she spoke angrily to him accusing him also )
Rahul: What do you want?
NT: Kuch essa ho jisse uski achchi badnaami ho aur wo kisi ke samne apna seer na utha sake, uska tamasha ban jaye.
Rahul: NT agar kisi ko pata chala to theek nahi hoga... hum fass saktey hai... mujhe ye theek nahi lag raha.
NT: haan tumhe ku theek lagega... tumhari insult nahi hui na... to tum meri help nahi karoge...? Mujhe hi kuch sochna padega... kisi kam ke nahi ho ...friend kahate ho humara ..
She left from there disappointed and he came back his home. It was late evening and he was in his room. He was drinking and thinking something, he was planning something drastic and smiling cunningly.
Rahul: ( to himself) This is a golden chance Rahul, isse accha moka fir nahi milega apni insult ka badla lene ka... Agar ye apni insult bardast nahi kar sakte mai kaise kar sakta hoon... Dev aur Maan aaj dono se apna score set karne ka time aa gaya... aur mujh per kisi ko doubt bhi nahi hoga...Rahul tera jhagda Dev se tha lekin Maan ne tujhe Maara sabke samne aur sorry bolne ko kaha tha... jo uss time maine maang li ... aur unki taraf dosti ka hath bi badhaya ... lekin jo aag dil mei thi wo nahi bujhi... Now you have a perfect chance... Apna badla bhi le loge aur Ilzaam bhi unhi per hoga... He laughed cunningly planning his game to trap them and left out.
It was late night he came to his college, parked his bike along with college wall, climbed on the seat and jumped inside the college premises. There was only one watchman who was at the main gate of the college and dozing on his chair. He came very carefully and did his work and left from there. His this awful work was going to decide some people's fate.
Next day... Monday Morning...
When they reached at the college gate there were some students who were talking to gatekeeper and he said that college is closed today. Asking the reason he replied that it was management's order. After some time some students came out from the college and they too inform that college is closed but their face was telling the other story and only he knew that. Geet's friends were not there and this was enough for him to understand the inside story. Now he has to play smart. Sam, NT and our other friends were there, they were waiting for Maan and Dev but both were not there and even not responding the calls. After some time they came back at cafe and chatted on this matter. Sam and NT annoyingly left from there cursing them.
Next day college re-opened as usual nothing was changed but there was some whispering in some groups. They were not talking too much and avoiding talks related to Maan and Dev. Some students said that because of fresher party fight that girl was not showing up. Dev Informed NT that he is out of station with Maan for 2-3 days and their father also with them so they couldn't talk to them. Sam and NT were not satisfied with reply and decided to talk to them later.
There was not a single evidence of that morning accept one thing absence of Geet, Maan and Dev. After 2-3 days Meera, Pari and Yash slowly opened their mouth in front of students that Geet has changed the college and she has gone to Bangalore for further study and on her complain Dean suspended Maan and Dev for misbehaving her. They hid the main reason. Within a week everything became normal and all got busy with their studies taking it a normal conflict of students.
Nt and Sam were going impatient every passing day, NT tried to contact Dev again and again and on 3rd day evening She got his msg. He called them at their usual place to meet and all r there in half an hour. He was very annoyed and cursing Dean and his father for this suspension. Nt nagged him again and again and he blurt out everything in front of them and all became mum for some time. Rahul looked at Sam and NT twitching his brows and they looking everywhere but not at him. NT took the lead and said ...
NT: Dev, ho sakta hai ye Maan ne hi kiya ho aur ab jhoot bol raha ho..?
Dev: pahale maine bhi yahi socha tha lekin wo apna naam aur mera naam ku use karaege?
NT: so what, aur kiska lenge...? He played smartly... apna aur tumhara naam use kiya aur kaha diya ki apne aap ko ku defame karenge..? Jaise tum soch rahe ho. Koi bhi uss per doubt nahi karega. .. He said openly to take revenge aur koi ku essa karega..?
Sam: Ku Dev nahi kar sakta kya..Maan hi ku..? She slapped Dev too.
Dev: No, how could i..? I was at home all the time but Maan was out and you knew it Sam.
They argued for a while but no use, Dev requested not to discuss and leak out this to other otherwise his Dad will make his life hell. All promised him and left from there. Sam was with Rahul and NT left with Dev. Rahul stopped in mid way and said...
Rahul: Sam you did this to take ur revenge from her?( With shocked expression)
Sam: No, no Rahul , i am not, i am sure ye Dev ne kiya hoga aur ab innocent ban raha hai.
Rahul: Sam, Dev me itna courage nahi hai...ye tum bhi to ho sakti ho..? tumne mujhse help maangi thi...( he spoke with a cunning smile)
Sam: So what, but ye maine nahi kiya, tum mujhe blame mat karo.. samjhe..(She was angry with that accusation)
Rahul: Sam , don't be over smart in front of me, tum uss geet se badla lena chahati thi aur mujhe bhi isme shamil karna chahaty thi...It was you only you. (Now he spoke in a rough tone )
Rahul: If i told this to Maan and Dev, do you know what'll they do with you? They and their father will kill you right there.
Sam sensed the danger and pleaded to Rahul not to open this to anyone.
Bingo...
Rahul: Sam you are too cleaver, i knew it from college, you trapped Maan for ur sake, so don't play smart with me.. let's make a deal... i 'will be quite if u co-operate with me...hmm..
Sam: Rahul we are friends, you want to blackmail me? ( she was shocked and angry seeing this side of him)
Rahul: Tum bhi kam nahi ho... apne fayade ke liye tum kuch bhi kar sakti ho. Nothing is new for you and gave a wicked smile.
Sam felt helpless and looked at him with rage. She was trapped, not having any option she has to agree with his terms.
Part - 20


Edited by singh24 - 18 August 2013 at 11:14am