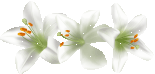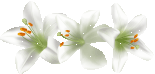 ( credit goes to Lakshmi
Thanku so much dear
)
- Meredith Sapp
Prologue...
She was there to make her identity , and to fulfil her Mom's dream .
He was there to enjoy his dreams. His identity is his father.
They have attitude bigger than them .
They collide , they shattered.
She gathered herself and come again with an aim . He gathered himself .. but lost and restless ..
She is eager to punish . He is eager to get himself punished..
They are poll apart ...
But there is One thing which is binding them together...
The Punishment
What will happen if they'll collide again...?
Hope u all like it. plzz do hit like button and leave ur comments.
Part - 27
Maan immediately went to his father who was in his study to inform him. Ranjeet sensed that there is something imp if Maan is here and he asked the reason.
Ranjeet: What happened Maan? Koi jaroori kaan hai?
Maan: Dad , .. wo .. Geet called me and she is agree to meet us.
Ranjeet: Really!! Good, Kab aur kahan?
Maan: She will come here on Saturday night between 8 or 9.
Ranjeet: OK, i'll be there with u.
Maan: Thank you Dad. GN. ( he left from there with a sigh of relief.)
Ranjeet was surrounded with thoughts he has to behave that girl very lovingly because she was deeply hurt and any harsh behaviour can create big prob for them. Only their love and concern will built her trust and reduce her anger towards Maan n dev. But before that he has to talk to Maan and Rano. He decided to talk to them in the morning.
Next morning Maan left for site and Ranjeet was sitting in Dadima's room with Rano. He took Dadima's hand in his and spoke...
Ranjeet: Maa, Rano mai tum dono se kuch kahane ja raha hoon ... Plzz over react mat karna ... puri baat sunna...
2 saal pahle Maan aur uskey friends ne ek fresher ke sath misbehave kiya tha ... wo ladki ne college chod diya tha aur yahan se chali gai thi ... college ne Maan aur Dev ko suspend bhi kiya tha .. aapko yaad hoga ... in sabne sach mei galat behave kiya tha...
Dadima and Rano were listening carefully... and nodded their heads.
Wo ladki ab wapis aai hai aur Maan ko phone karke kaha hai ki wo in sabko inki galti ki saza degi... Jo takleef usne sahee hai wo tum sab bhi sahoge... Meri bhi ussey baat hui hai .. aur usse bulaya hai baat karne ke liye... ki wo kya chahti hai ? ...
Maa aur Rano, ... meri aapse request hai plzz uss ladki ko kuch galat mat kahana. ... wo gusse mei agar kuch kahe to bura mat manna. ... She was badly hurt. Usse haq hai apna gussa Maan aur Dev per nikalne ka. .. wo kal evening mei aa rahi hai. ... so plzz aap dono shant rahana. ...
Dadima and Rano looked at each other sensing something serious otherwise Ranjeet never tried to request them like this.
Dadima: Ranjeet kya tum humse kuch chupa rahe ho?
Ranjeet: haan, lekin issey jyada mai aap dono ko aur bata bhi nahi sakta . Plzz .. Maan humiliated her in front of all students and she left the college.
Rano: Maan essa kaise ker sakta hai kisi ladki ke sath?
Ranjeet: Mai bhi uss ladki ko 1st time miloonga. Meri Maan se baat ho gai hai. ..
Dadima: Theek hai. ... lekin wo itney dino ke baad ku aai hai? Uski kuch galat intention to nahi hai na? ..
Rano: haan, aap esse usper ku trust ker rahe ho? ... wo humara fayada bhi to utha sakti hai?
Ranjeet: Mujhe essa nahi lagta. .. aur ab jo bhi hoga kal clear ho jayega.
Dadima: Theek hai. .. but be careful Beta. ...
Ranjeet nodded and he left for KC. Dadima and Rano were there for long and discussed on that, they were worried for Maan and Dev.
Maan was also very restless and nervous, there were lots of questions in his mind ... wo kaisi hogi? ... kahan thi ab tak? Usse mere barey mei kaise pata sab kuch? ... wo kya kahegi? Geet mere samne hogi ... mujhe dekhker kaise react karegi? And on and on ... He was in his office but he was not able to concentrate in his work ... First time in his life he was nervous this much. He was a careless and easy to go person. Met many people even girls too but never felt like this. He is Maan Singh Khurana son of a well known personality Mr. Ranjeet Singh Khurana, MD of KC. He attended many meetings and talked to many people but today he was very nervous to meet a girl who was jr to him. G e e t ... He didn't know anything about her but remember their fight, her eyes and her last glimpse .
Not only Maan Geet too was feeling a different uneasiness. These two years changed her. She met lots of people every day and she is much capable to handle any prob and situation but this was totally different don't know why? Even though she was all set in her plan ... but to meet a person who had a bad impact on her was making her little nervous. She had solved many prob but they were related to others now she is going to face a reality which is belonged to her, an ugly truth. She was consoling and controlling herself to be normal and calm.
You may not control all the events that happen to you, but you can decide not to be reduced by them.
Maya Angelou,
Part - 28


Edited by singh24 - 26 August 2013 at 9:43am