Part 5
Note :- 1) thanks to all those friends who hit like button and do comment.
2) Many friends you think maan forget the anniversary, asa nhi hai...see part 1...
****######*****#####
In maan cabin
Someone knock the door and enter into his cabin and give the detail of second meeting to him.
Maan : now you go rohit
Rohit : sir wo aapke ghar se breakfast aaya hai
Maan : thik hai
*********
Rohit ...my secretary ...
Generally aapne female secretary dekhi hongi
But rohit ko appoint Mrs. Maan singh khurana ne kiya hai
.
Phle meri secretary nisha thi
.
Meri madam ko uske sath kaam krna pasand nhi aaya
Aur upar se uske mood swings...
Bechari nisha
************
(blue color present past scenes)
Geet : hello pinky
Pinky : hello madam
Geet : maan is waqt koi meeting mein to nhi hai na
Pinky : nhi madam
Wo bs abhi abhi aaye hai
Geet : ok
#
Nisha : am sorry sir
Pta nhi mera dhyan kaha tha
Maan : it's ok
She cleaning his shirt with tissue paper, maan tries to stop her.
Nisha : sch mein sir maine jaan buzzkar nhi kiya
He caught her hand for stopping and said to her "relax, koi nhi"
At this moment his cabin door opened...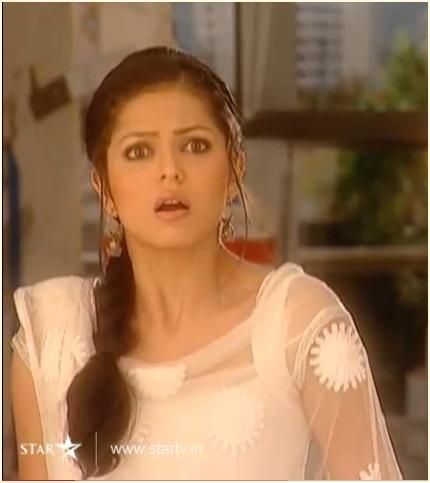 Geet : maan
Hey nisha
Nisha : hello madam
Geet : kya huya
Nisha : madam wo mujhse galati se coffee gir gyi
Geet : tum jaayo
Nisha : ji
###
Maan : tumhari tabiyat toh thik hai na
Geet : mujhe kya honga
Maan : tumne nisha se itne pyaar se baat ki
Geet : kyun aapko acha nhi laga
Maan : wo tum generally usse pasand nhi krti na
Geet : kaise pasand kru
Mujhse jyada time wo aapke pass hoti hai
maan : geet tum firse
geet : kya firse
maan : tm gussa kyun kr rhi ho
geet : mein kaha gussa kr rhi hu
.
Aur waise bhi maine aapke liye new secretary appoint kr di hai
Maan : what?
Geet : yes my hubby
Maan : geet you are mad
Geet : awww
Dekha babaji aapne
Us chudail ke liye mujhe pagal kh rhe hai
Maan : geet ye ghar nhi office hai
Aur yha sirf whi honga jo mein chahunga
He said in little angry tone.
She also gives answer to him in his language.
Geet : maan raat ko aapko ghar hi aana hai
So don't forget
Maan : tumne bina uski galati ke usse job se nikla diya
Kyun ki tum
Geet : sshhh
Kisne kaha aapse maine usse job se nikal diya
Never
Maan : fir.
She slides his hand around his neck.
Geet : maine bs uska ek tarah se transfer kiya hai
Wo ab aapki secretary nhi hai lakin ab wo daadimaa & mom ki secretary hai
Maan : geet
Geet : maan aapne hi toh kaha tha
Ki aap daadimaa ke check up krwane ke liye ya unhe khi bhi jaana ho
Aur mom ko social work mein help krne ke liye
Kissi ko appoint karonge
Maan : ha jaan
Geet : toh fir
She rests her head on his chest.
Geet : maan baby ko bhut tej bhuk lagi hai
Maan : tumne abhi tak lunch nhi kiya
Geet : mujhe aapke sath krna tha
Maan : jaan tumne phle kyun nhi kaha
**************
His phone buzzed.
Maan : ha bolo geet
Geet : maan apne breakfast kiya
Maan : ha kr liya
Geet : maan wo mujhe aapse
Maan : ek minute geet
.
Coming
Maan : ha adi bolo
Adi : sir
Wo clients aa gye hai
Aapka wait kr rhe hai
Maan : ok
******
Maan : geet mein tumse baad mein baat krta hu
Geet : hmm
***********
Geet opened the gifts one by one ...
Daadi gifted the black saree with golden border and mom gift the matching earrings with her.
(geet saree & earrings)
Daadi : kaisa laga gift
Geet : bhut hi beautiful
Mom : abhi tak tumne ye box to open kiya hi nhi
Geet : isme kya hai
Daadi : khud kholke dekho
She opened the box and gets the key.
Precap :- key ?
Pr kis ki hongi
Chlo guess kro
I hope friends you all enjoy the updates... & I hope too I do differentiate past with present clearly...you all have no problem with this.
Please hit like button and do long comment...


Edited by priya_21 - 04 September 2013 at 6:34am