Shashank Vyas: I am still very attached to Pratyusha Banerjee
Fri, August 16, 2013 11:19am UTC by
Letty Mariam Abraham
Add first Comment
Tags:
Anandi
,
Anoop Soni
,
Balika Vadhu
,
Basant Tausa
,
BV
,
Pratyusha Banerjee
,
Satyajit Sharma
,
Shashank Vyas
,
Siddharth Shukla
,
Sriti Jha
,
Surekha Sikri
,
Toral Rasputra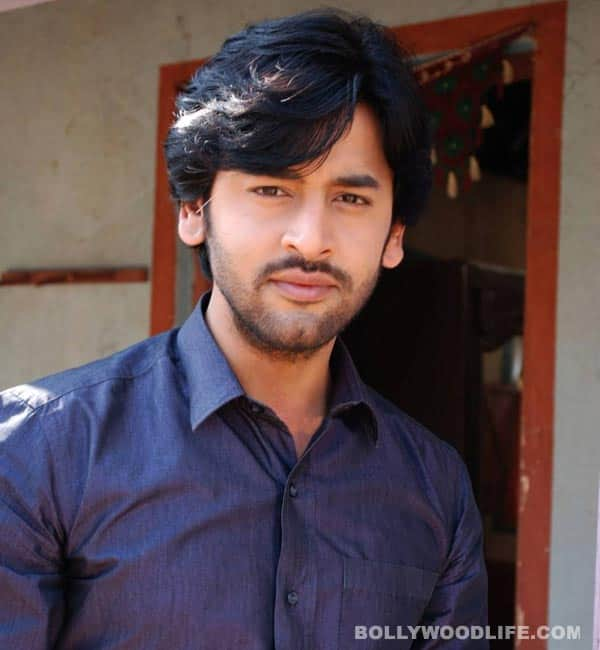 He's a foodie, loves his character on Balika Vadhu and believes that this is just the beginning of life for him
Shashank Vyas talks about Balika Vadhu, his relationship with former co-star Pratyusha Banerjee, his dream girl and why he has no qualms about playing second fiddle to Siddharth Shukla.
Tell us about your journey with Balika Vadhu….
I began my career with this show and I believe I am very lucky to work with brilliant actors like Surekha Sikri, Anoop Soni and others. It's a great school for me. I believe I am still growing in this profession. It's the best team so far and things are moving ahead in a good way.
Is your equation with Toral Rasputra the same as it was with Pratyusha Banerjee?
I am still in contact with Pratyusha; I speak to her on and off. We began our careers together, so I am still attached to her. The bond between us will always be there. Of course it's not the same with Toral – I have worked with Pratz for two years and with Toral I barely have any scenes, but we are friendly.
Do you like the way your story has transformed in the show?
According to me, it the most interesting character on the show. People hate me and love me and that's what my character delivers. And my fans have reacted just the way I wanted.
Does it affect you, playing second fiddle to Siddharth Shukla?
I am a very selfish actor; my only concern is my work, my performance and my lines. If I sit to compare my work or the importance I get on this show, I wouldn't be doing any work. I believe that if I am doing well I will get the right response, so that's all I think about. And whenever the story shifts focus to Siddharth, it means I get a few days off to relax and chill a little. It's a welcome break in the hectic schedule.
Did you get any other offers besides Balika Vadhu?
There were a couple of offers, but I believe in being dedicated. I did get offers for a lot of reality shows too, but a daily soap takes about 14 and 15 hours of my day; post that I need time for myself and to spend with my dad. I can do only one thing at a time.
One thing you like and dislike about BV….
BV is a great school 'coz I get to act with such brilliant actors. My character is very dear to me 'coz I've given it my sweat and blood. There's nothing I really dislike in BV, except the format of working in a hurry. Creativity requires time and I like to give myself that when I act, which is not possible in daily soaps.
What's your concept of marriage?
I believe in marriage, I've seen my parents and I want it just like them. I see couples today – they meet, date and break up over a coffee; that's not love. Love or arranged – I have no preference as such, it all depends on destiny. I am single and ready to mingle, but my focus right now is my career.
What should your dream girl be like?
She should be someone who understands my work and who cooks really well.
Who is your favourite person in the BV family?
Satyajit Sharma, who plays Basant Tausa in the show.
Pratyusha or Toral – the better Anandi.
No, you can't ask me something like that! I can't really pick between them.
So according to your track now, are you really going to marry Sanchi?
I have agreed to marry Sanchi, but will it really happen or not, that's something you will have to wait and watch, 'coz frankly even I have no clue.
How is Sriti Jha as a co-star?
Sriti is wow and superb. When I heard that she is going to be paired opposite me, I was excited. I had pulled up my socks and decided to give my best. She knows her job very well; she's lighthearted, chilled out, jolly and a thorough professional. She gives out a positive vibe. There's a lot to learn from her.
Do you think TV is regressive?
According to me, there's no dearth of writers in our country and they do a fabulous job. However, sometimes the pressure and the unavailability of actors makes things monotonous for them. With that many restrictions, creativity is a little difficult. The initial idea is always brilliant, but it doesn't get prolonged. Because of TRPs people are not ready to take risks, they prefer being in the safe zone in terms of writing. And in the need to make episodes faster, direction also suffers. It's a creative field and creativity demands time, but that's not possible on TV.
Balika Vadhu's biggest competition…
BV crossed every barrier as far as story or acting or concept is concerned. I don't believe in this TRP rat race. The show has completed 1,300 episodes and it's a success for me. It doesn't matter to me who is number one or two. It's a business; there are ups and downs – but BV is a cult show, it has no competition with anything else.
Do you think TV is female oriented?
Yes it is. It's very obvious, but even then I made a mark in it since day one.
How would you describe yourself?
I am rigid, simple, hardworking and sometimes people find me arrogant.
What do you do when you are not working?
I sleep, listen to music and spend time with my dad, 'coz we barely get holidays.