There is a wise saying

"A smile can brighten the darkest day."

So here we r Niru only to see a sweet smile on your face...Weal and Woe r the two sides of a coin..Yes we have sorrows, tensions,worries in our lives..but does it mean that we can enjoy our life anymore..??? Does it mean that we can smile anymore...Of course Not , baby
..Life is like a mirror, we get the best results when we smile at it.
Our Beloved and younger sis Niru , this one is for you
...
.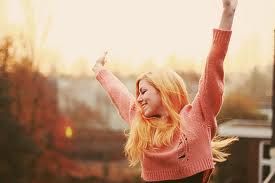 Be Happy and keep smile always dear.
...When u r sad, we will be always there for you to bring smile on your face...yah u r upset but does it mean that u will leave us...Hum tum hare kuch nehi lagtehe kya
...arent we your close friends.
..Hum e Apna nehi samaj teho.
..When we heard that u r leaving IF , i swear Niru We became more upset than you...Because we cant lose a Friend like you with whom we had a lot of fun, with whom we smiled, we laughed, we cried, we bashed
,we enjoyed .
...Hum tumhare Kuch nehi lagtehe kya...Koi matlab nehi hein humari friendship ki...
(Emotional Attyachar i know
)
Sometimes your joy is the source of your smile, but sometimes your smile can be the source of your joy.
So now no rona dhona anymore, and plz have a smile...
We cant let you go and cant let u stay unhappy...Because if you r upset, we r upset too...
...Lets go for group HUG...
Just have a look at him...Aur apne saree dukh vul jaoo...
..Dekho our Kukkad kamal da is such a chill guy...SO lets try to be like him...
If u seriously leave IF, he will also get upset...
Every smile makes you a day younger.
Samjhi kya...agar tujhe Buddha nehi banna hein,
to smile kar avi...
I have no problem if u wanna ditch me and wanna go to marry BS,
challo ye vi maan loonga...Even Our Beti Jazz Has also no prblem...
. PRiya is also ready to marry with some one else not with BS anymore only for you Niru...
Diksha Has also no issue with it...Wo vi maan gayi shadi k liye...Chal Abb to has de merii Saali saheba aka Ex GF>..
P.S- Jinde gi mein pehli Bar I have made some posts like this actually..
only for u Niru...
..I hope u will like it..
This posts r on behalf of Priya, Diksha, Jazz, Sana, Sindhu Aditi, Isha, Geeta, Bhagwati...
Aww Priya Thank you for such a beautiful song...
dekh niru teri Niece(priya) tujhe kitna pyar karte hein...
Plz dont leave us niru,,


Edited by -WhatThe- - 15 August 2013 at 3:51am