The heavens had willed it, DM had given them her blessings and Bholenath was more than happy to see it carried through under his auspices, on his sacred turf. All three conspired together to bring about the happy circumstance, and just like that ODB raised the glass of water to her lips and broke her Teej fast, with the temple bells and conch shells ringing out in celebration.
A few minutes and the obligatory Khushi outburst later, he catches her in his arms again, and this time she is fully conscious, yet missing quite a few heartbeats. Both are lost...fathoms deep into each other, completely unable to break free. Eventually they do, but not before she see how intimately she has touched his heart.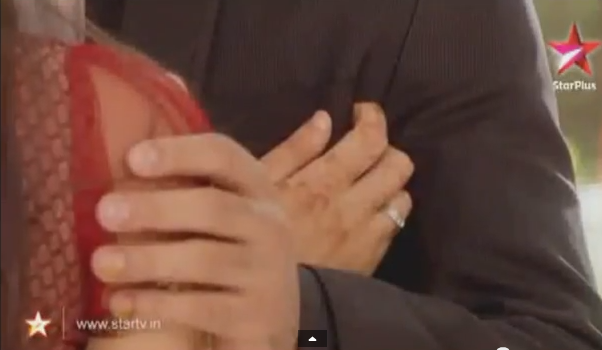 How sweet were the stolen glances while Anjali was trying to convince Khushi and Payal to stay back for puja?
ODB was pretending to be removed from all the action, standing at a distance, but there was no mistaking where his full and complete attention was focused
Akaash Bitwa's gentle insistence on the girls staying back was missed by none, least of all his Amma, whose jaw literally dropped at this irrefutable evidence of her son's verbal competence.
She also did not lose the opportunity to bond with La, praising her 'airconditioned blouse' , and delighting in her nickname for Khushi. Birds of a feather and all that...
Too bad, Mamaji did not have lines, though he more than made up by his awesome expressions.
Another of those HOF episodes... *sigh* ab hum aage kya kahen?
Edit:
Forgot to add: La's classic line:
Ab yeh Mother India kaun hai?


Edited by Vistaa - 29 August 2013 at 8:50pm