rofl and danda hai jiske sathi
ONE MAN ARMY
,STAR OF ARMY ,SPAMMING KING,SPAMMING STAR ,ROFLING KING
,
,
,
NO ONE CAN ROFLING LIKE HIM ,NO ONE CAN SPAM LIKE HIM SUPER FAST SPAMMER ,AMAZING GUY ,TRUE FRIEND,
,
very very caring friend ,KUSHIA BATANE WALA ,YARO KA YAR ,BINDAS BANDA ,ANY GUESSES ,
HINT
27 may 2012 he created IF account and 27 may 2012 IF time 2.34 Am he posted first post on IF in sports/cricket forum tab kisi ko nahi pata tha spaming ke jadugar ne IF pe apane kadam rakh liye hai
, he is magical man and magical spammer
.
, HE CREATED HISTORY ON IF AND MAD NEW RECORD ON IF FIRST PERSON ON IF WHO BECOME IF-ADDICTZ IN ONLY SIX MONTH
,no one can dream to become If-addictz in six month but he did it
,i m proud of him
,
SAB KO LAG RAHA HOGA YE BANDA SIRF SPAM HI KARTA RAHTA TA KYA DAY AND NIGHT
,
TO BATA DU BO JOB BI KARTA TA AND STUDY BI ,HE IS VERY VERY INTELIGENT ,PADAI ME BEST ,SPAMMING ME BEST ,WORK ME BEST ,
,
,
,
,
,
,
NO ONE LIKE HIM ,HE IS UNIQUE ,PATA NAHI KESE MANAGE KARTA THA SAB
Har kaam me perfect
,now he is in ARMY ,DOING TRAINING I M PROUD OF HIM
,
,
,
,
,
,
he is the best ,he rock
,
,
,
,
starting days ye crime patrol and cid form pe gaye cid form pe bi game thread pe
,jyadatr game hi kelne ka shok th inhe
,har jagah rofl rofl
,game hi kelta bas usame spam
,
,
,
,
,
heading to read kar li hogi haina dosto
everyone
today is aug 14th
Its a very special day because it is the birthday of
happy birthday bhai
HOPE UR ALL DREAMS COME TRUE MAY GOD BLESS U ,MERI YAHI DUA HAI HAMESA TERE SARE SAPANE PURE HO HAMESHA MUSHKURATE RAHE
Happy Birthday to you jite
Happy Birthday to you,, Happy Birthday to you
Baar Baar Din Yeh Aaye, Baar Baar Dil Yeh Gaaye,
Tum Jeeyo Hazaron Saal, Yeh Meri Hai Aarzoo,
Happy Birthday To You, Happy Birthday to you,
Us din khuda ne bhi jashn manaya hoga,
Jis din aapko apne hatho se banaya hoga,
Usne bhi bahaye honge aansu,
Jis din aapko yahan bhej ker, khud ko akela paya hoga
I've been waiting so long to this day
cause it is so spcial and u are too =)
i took this shot in the begining of this month
and i just couldn't wait to upload it
sorry cause the shot is not that much nice
and u know that u deserve more and more
cause this is nothing
ok i know this describtion is so long and boring xD
so i just wanted to say
Happy birthday <3
and may all ur wishes come true =)

I'm so lucky to have You as my brother
If I had to choose one I?d choose no other
When I need help You're there for me
A better brother you Couldn't be
The bond we share Will always be strong
In my eyes brother You can do no wrong
Wishing You Wonderful Happy Birthday!!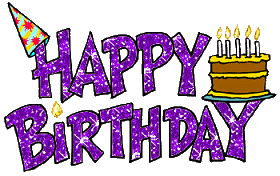 On this special day, i wish you all the very best, all the joy you can ever have and may you be blessed abundantly today, tomorrow and the days to come! May you have a fantastic birthday and many more to come... HAPPY BIRTHDAY!!!!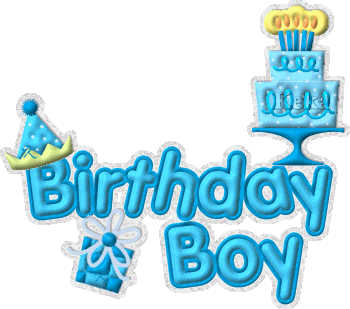 May Everything Happy And Everything Bright Be Yours On Your Birthday From Morning Till Night. And Then Through The Year May The Same Thing Hold True So That Each Day Is Filled With Life's Best Things For You!!!!
Wishing you a birthday that's a very special dayC a day full of smiles and laughter and fun, a day for enjoying all of life's little pleasures, a day for enjoying yourself and most of all wishing that this very special day is only the beginning of a very beautiful year!!! Happy Birthday!!!
God Gave A Gift To The World When You Were Born
a person who loves, who cares,
who sees a person's need and fills it,
who encourages and lifts people up,
who spends energy on others
rather than herself,
someone who touches each life she enters,
and makes a difference in the world,
because ripples of kindness flow outward
as each person you have touched, touches others.
Your birthday deserves to be a WORLD holiday,
because you are a special treasure
for all that you've done.
May the love you have shown to others
return to you, multiplied.
I wish you the happiest of birthdays,
and many, many more,
so that others have time to appreciate you
as much as I do.
A true friend is hard to find,
Someone who is always kind.
Words of advice; freely share,
Helping hand, always spare.
A true friend is hard to find,
Someone always on my mind.
Listens, cares, and understands,
Hardships; mutually withstands.
A true friend is hard to find,
Someone like you! Let me remind.
Birthday greetings, from my heart,
This celebration, we must start".
"Happy birthday on this beautiful day,
There's so many things, I just want to say.
You inspire many, with your thoughts and actions,
We're all so grateful, for your calm reactions.
Happy birthday on this beautiful day,
You've always been there, when we needed you to stay.
Kindness and thoughtfulness is your forte,
Our love for you, we wish to convey.
Happy birthday on this beautiful day,
We wish you the best, without any delay.
Hope you enjoy it, from beginning till end,
, we're ready to send".
"Today is your day, and you're wished the best,
I hope you celebrate it, with a lot of zest.
For today though you are a year older,
Store away your many wishes, until you feel bolder.
So let the drums roll and horns toot,
Now make a wish for a lot of loot,
Happy Birthday"...
Friends will come and friends will go,
The seasons change and it will show,,
I will age and so will you,,
But our friendship stays, strong and true

y