Such an awesome post Hansa di
You are an awesome writer & agree with each and every word you have written
To be frank I started watching NBT because of Kunal. I usually don't like movies or television series but on 15 th Jan 2013 I just came across a scene it was actually a scene between Paapu & Jaan and I felt Kunal's acting so real & it was not looking as if he was acting, he was so natural and from that day I started watching NBT and during that time I was not even aware of the story but it was the character Mohan Bhatnagar which hooked me to the show and it forced me to watch season 1 so I watched season 1 episodes online and believe me it was one of the best show I have ever watched.
This was the scene which hooked me to NBT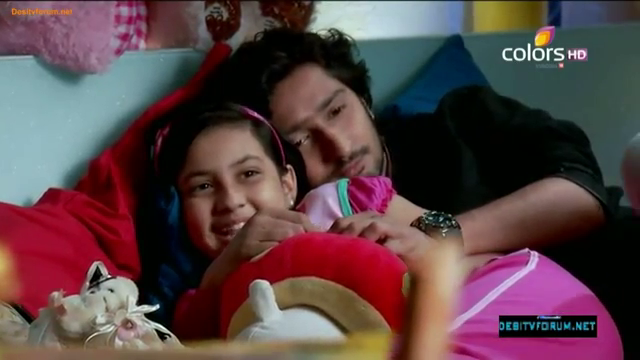 I just loved all the Paapu & Jaan scenes they both just rocked.
All the scenes you have mentioned are my favorite too
But this is one scene that brings a big smile whenever i watch it
This is one scene which i cried a lot after watching
and it brings tears whenever i think of this scene
But there are so many scenes in NBT which brings a smile
and which brings tears
and your post has made me really emotional
According to me NBT is nothing but a magic because whenever I see the episodes it brings some kind of happiness and each and every actor in the show are superb and brilliant.
I have so many favorite scenes in NBT but as you said the first meeting of Spiderman and chavani was so special
Before watching NBT my favourite series and character was Heidi (cartoon series) but now it is NBT and my favorite actor is Kunal & Ashnoor they both have really created a magic on television.
Hats off to you Kunal

I really want to thank kunal for making Mohan so so realistic.
I miss Mohan Bhatnagr but now i'm liking Vasu too what an change from a soft Mohan to a rough vasu that too within a short span of time . Kunal no words to express your acting you really rock in whatever you do
I feel very sad because NBT is going to end & this is the only show I watch
Thank You so much for the wonderful post Hansa di
Sorry for this much big reply
Please don't say this is your last post do make some post whenever you get time


Edited by yami2410 - 06 August 2013 at 8:52am